35

vote
Piracy is the way o life. Ahoy.
Load more items (30 more in this list)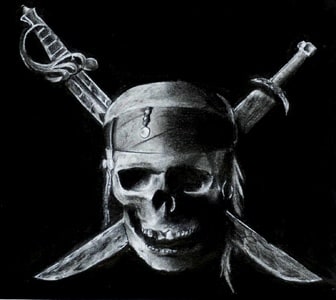 The Pirates' Cumuppance

We've sailed the seven seas, me boys,
a plague on the Assize,
and every ship we spied, me boys,
we seized it as a prize.
We seized it as a prize, me boys,
and for the deeds we've done,
and them we slew
in each ship's crew
we're damned souls, every one.

We're damned souls every one, me boys,
Aye, every mother's son,
And when Death's in the offing
and our final voyage is done
it aint in earth
we'll find a berth -
when our last tide 'as run
It's down below we'll go, me boys,
wrapped in the Skull and Bones,
and hook and peg
for hand and leg,
we'll dance for Davey Jones,

We'll dance for Davey Jones, me boys,
until the Devil yell,
then we'll set to -
the Devil's crew -
and hoist our sails for Hell.
We're set full sail for Hell, me boys,
to each man this I tell,
for the lives we took
we'll be brought to book
when we meets 'em all in Hell.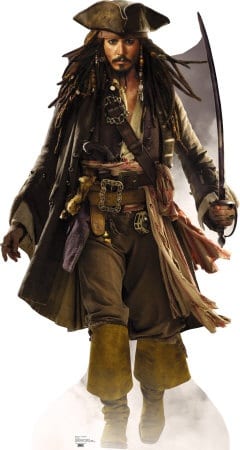 "Drink up me hearties, yo ho! Yo ho, yo ho, a pirate's life for me! A toast to piracy and its many shiny rewards. As a career, what could be more rewarding? Drink up me hearties, yo ho! Yo ho, yo ho, a pirate's life for me! I humbly accept this magnificent treasure as my reward for a life of villainy, larceny, skullduggery and persnickety-nee. Drink up me hearties, yo ho! Yo ho, yo ho, a pirate's life for me! I raise a toast to honor my many shipmates lost at sea. Salute, mes amis. Drink up me hearties, yo ho! Rascals and scoundrels, villains and knaves. Drink up me hearties, yo ho! We're devils and black sheep, really bad eggs. Drink up me hearties, yo ho! Drink up lads! There's treasure enough for all! I shall take this paltry sum as a stipend to cover my expenses, and a chest of jewels. Drink up me hearties, yo ho!"
―Jack Sparrow-
Added to


10 votes
Art & Design List 3
(20 lists)
list by rollcallaction
Published 6 years, 4 months ago

1 comment

90 votes
Fantasy art from Listal's members
(74 lists)
list by Antares
Published 10 years, 10 months ago

8 comments