Sort by:
Showing

16

items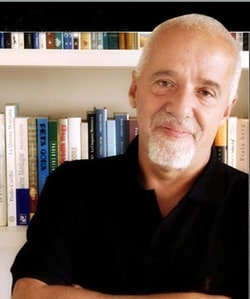 Paulo Coelho
is a Brazilian lyricist and novelist. He has published 26 books. Two of them -
The Pilgrimage
and
The Valkyries
- are autobiographical, while the majority of the rest are fictional, although rooted in his life experiences. Others, like
Maktub
and
The Manual of the Warrior of Light
, are collections of essays, newspaper columns, or selected teachings. In total, Coelho has sold more than 100 million books in over 150 countries worldwide, and his works have been translated into 67 languages. He is the all-time bestselling author in the portuguese language.
Muitas das obras de
Paulo Coelho
foram adaptadas para outros tipos de mídia. Ao todo ele publicou 26 livros, dois deles -
Diário de Um Mago
e
As Valquírias
- são autobiograficos e a maiorioa é ficção, mas baseados em experiências vividas pelo autor. Outros livros como
Maktub
e
O Manual Do Guerreiro da Luz
são coleções de textos, colunas de jornal ou ensinamentos selecionados. Ao todo, Coelho vendeu mais de 100 milhões de livros em mais de 150 países, e seus trabalhos são traduzidos em mais de 67 línguas. Ele é hoje o maior best-seller da língua portuguesa de todos os tempos.
Added to