16

vote
Licensed Games I've Played
Sort by:
Showing

12

items

Add items to section
1990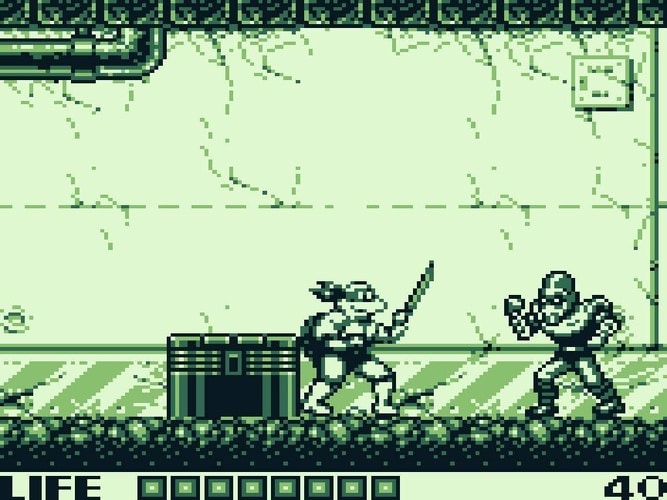 I'm sure Super Mario Land was the first game I played on the Game Boy, but for someone who's new to video games at the time, Fall of the Foot Clan fell right into my comfort zone. It controlled better than Mario and looked better with bigger sprites on offer. As an introduction to video games for very young kids this was a good start. A straightforward sidescrolling action platformer with one of the best soundtracks on the system. It helps that it was in tandem with the hit cartoon series that I thoroughly enjoyed too.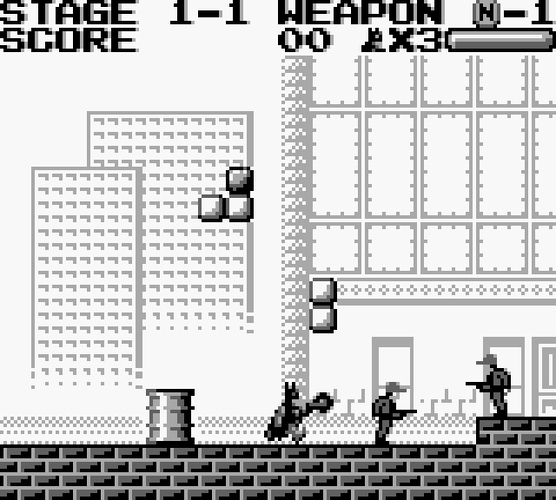 If it hadn't used the Batman logo, it might've got away and be regarded as a halfway decent Contra clone for its time. But stripping Batman the ability to use melee and opting him to attack only from range is a big no no. You just don't do that. The sprite is probably the most pathetic I've seen of the Dark Knight. The environments were insipid and could do with a bit of variety and makeover.
Even back then, I didn't care much for this game. In fact, if I hadn't done a bit of researching on Game Boy games, I would've forgotten I've even played it. It was just that bland and dead in so many departments.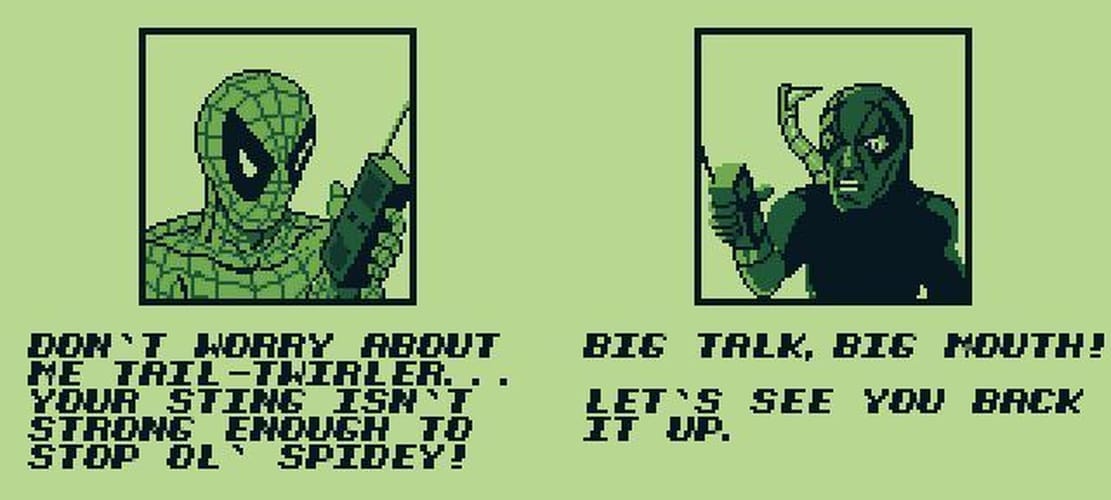 It's somehow strange having just got out of my nappies, there was not much material to acquaint me with the Spider-Man universe. My family weren't into comics, so aside from a really underwhelming 70s tv show which I never took seriously, this game was all I had to work on before the 90s animated series made its way to BBC.
My first impressions of Spidey was that he was true to the nature of the arachnid he's emulating. Batman was loaded with gadgets and tools but all Spider-Man had was his innate strength and still kicked a ton of ass with it.
I really thought the walkie talkie (that's what they look like anyway) exchanges between Spider-Man and his foes were very well implemented. They were a perfect set up for the showdown that was about to ensue. I realise that the fighting gets dumped on due to the delay of the punches, but they're one hit kills for most enemies. Other games of this nature had mobs as walking punch bags that required so much exertion from you it became a chore. Here it's about prioritising your reflexes, positioning and timing rather than mashing your way through.
The game world was lacking in detail but I think that worked in its favour. It felt like entering a huge void where emptiness and loneliness are your only friends. All of which is perfectly enmeshed with David Wise's ominous soundtrack, creating a sense of unease with every step you took.
There was so much left to the imagination, it kind of made it a better game than it had any right to be.

Add items to section
1992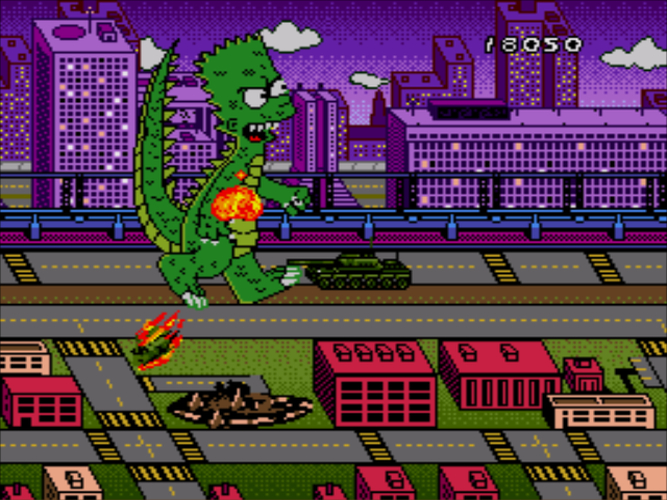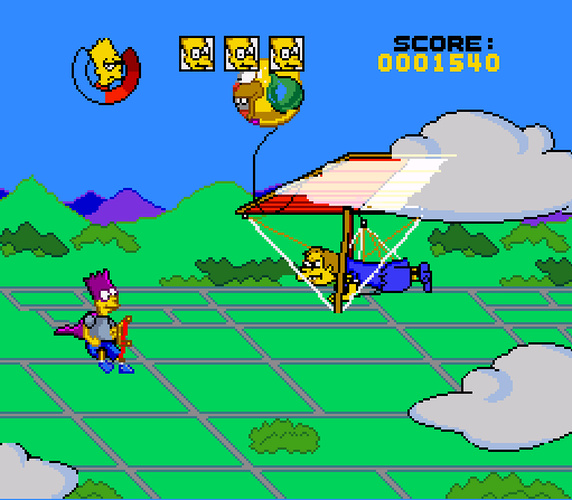 A neat concept that never quite got off the drawing board. Personally, I derive some enjoyment out of these wacky games that transport the gamer to a crazy world. You had a lot of this ilk during gamings early days. Games which were openly defiant of logic and reason. So much so you get the feeling that their ideas were indeed pulled straight out of their asses haha. The Simpsons seems to be the one franchise that's been shat on the most in this regard, in which devs took so many liberties to "enrich" its lore. While the results does have its charm now and then, you can tell it's a case of them going for broke and hoping they can dazzle the consumer with their surreal imagination rather than create solid gameplay mechanics. Still I welcome these flights of fancy, otherwise the industry will be inundated by more of these depressing brown shooters with recycled plotlines.

Add items to section
1994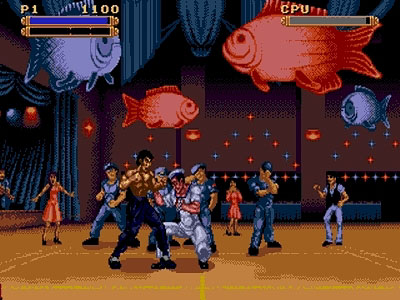 There were a lot of fighting games in the market during the mid 90s. But all that I've been able to play at great length were Street Fighter, Mortal Kombat, Fatal Fury and Killer Instinct. However there was one game I also had fond memories of and that was the Bruce Lee title released on the snes. It's not so much that it was a good game but it was the first I've played which had predominantly Chinese characters in it which was pretty cool to see. It is a much maligned title but I do feel the game deserves more credit than what the reviewers gave.
The main complaint I see is that the fighting system is too simplistic. I get that the lack of special moves kind of brings it down but given that Bruce has a chi meter that can grow over the course of fights, one that grants him two extra modes of fighting, such as the fighter mode or the nunchuk mode, it could be argued that he has a pretty hefty repertoire (although the nunchukus did make him way overpowered). I had more fun playing as the real Bruce than his Street Fighter knockoff Fei Long.
One major problem that we can all agree on is the fact that Bruce was the only playable character in the game, a fighting game for that matter. I would love to duke it out as Johnny Sun, Han or even the Demon.
Looking back, I wonder why I harbour so much sentiment towards this game. A game that was not even mine but was brought round to play by my friend whenever he and his siblings chilled at my place. I guess it had something to do with the fact that I beat the game before he did, a game he owned and had all the time in the world to do so but never managed it and depended on someone much younger and had much less experience to do it.
I remembered struggling in this game at first even during coop. But eventually managed to suss it out and now it's virtually a piece of piss. I got so good at it, I think I managed to beat the game without getting hit in his default fighting mode.
That time when I clocked the game at my friend's house will always stay with me, it's just another classic case of me beating someone at their own game hehe. But what also made it exceedingly memorable was the way I did it. Having no foreknowledge of the film will leave the player clueless as to how they can tackle the final boss. But that was one helluva epiphany I had and it arrived at just the right moment.
A game like this will likely be consigned to the dustbin of history, but at least someone enjoyed it while it lasted.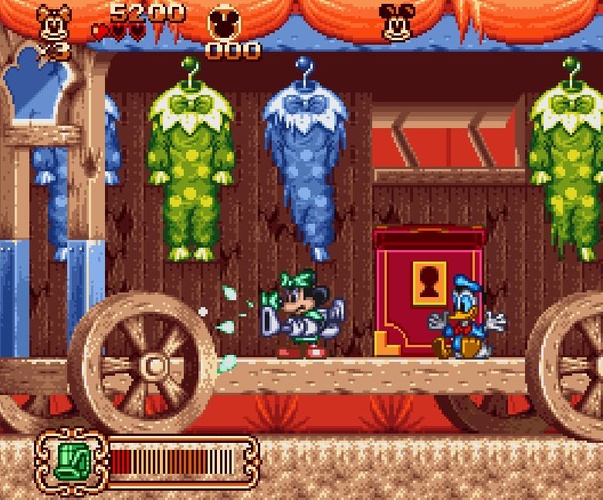 A fairly standard hop and bop platformer, but outfits were the star of the show. It's a bit like Mega Man in which you have to discern the right outfit to use to beat a boss or make further progress in the game. You do it frequently in the game too so you're in a constant state of flux and isn't that what games should aspire towards?

Add items to section
1995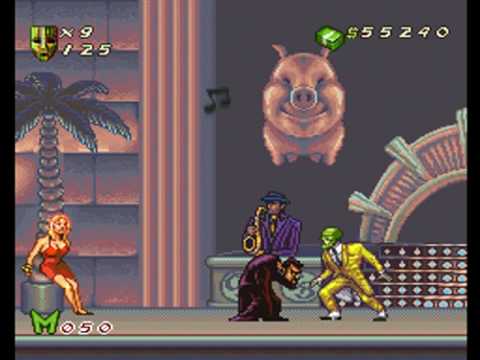 I have no idea what Black Pearl Software is nor their history, but I just want to say thank you for trying to make a decent game out of a movie, and succeeding. Everything from the slapstick motifs to the audacious superpowers was utilised to full effect and does justice to the source material.
One problem it has was that it didn't play out like the film. They left out key characters such as Lt. Mitch Kellaway, Peggy Brandt and Charlie Schumaker which surely must've been integral to Ipkiss's adventure way more than these random thugs they throw at you.
The Mask might be invincible in the movie, he's unfortunately quite underpowered here. Some of the enemies can give you a real hiding if you're not careful.

Add items to section
1997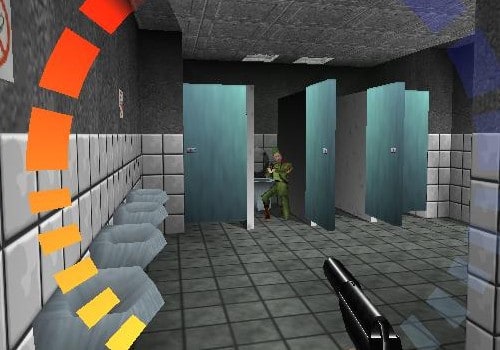 Prior to its release, I have been following Goldeneye. I even have the video of its beta form on Tokyo Game Show on cassette. Even then I was impressed with what's in store for us. Slick is the word I would use to describe the presentation. As smooth as the man himself. I think part of its success lied in the way it captured the feel of the Bond films and by extension its character.
I knew it was going to be a full on assault on the paradigm laid by Doom, so I was definitely interested in what they came up with.

Add items to section
2001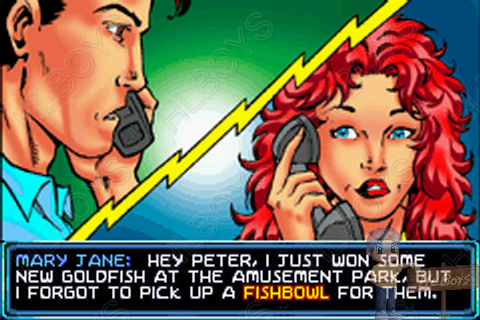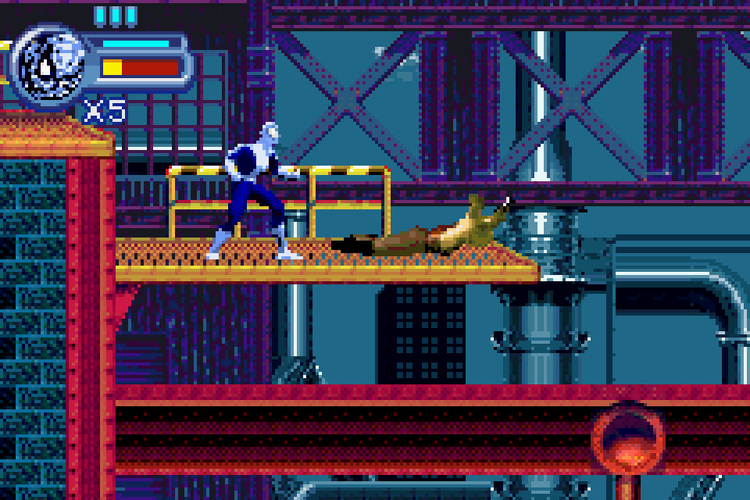 I've not yet played the Spider-Man games that's been released on recent consoles. So the jury's still out on whether I believe Spider-Man 2 is the pinnacle of the franchise as it so often is referred to as. Until then, Mysterio's Menace is my favourite Spider-Man game so far.
Much to my surprise this is the kind of Spider-Man I was begging for. All the titles bearing its name I managed to get a hold of prior to this game were pretty feeble and some even downright terrible. So this entry is like a massive improvement of gargantuan proportions. Gone were the stiff robotic-like movement that plagued previous games and in were tight controls and fluid mobility. Webslinging has never been more satisfying. The addition of power suits also brought forth some interesting ways to progress.
Although I have fond memories of the original Amazing Spider-Man, in particular its atmosphere, this was a more fleshed out experience all things considered.

Add items to section
2013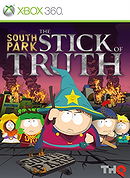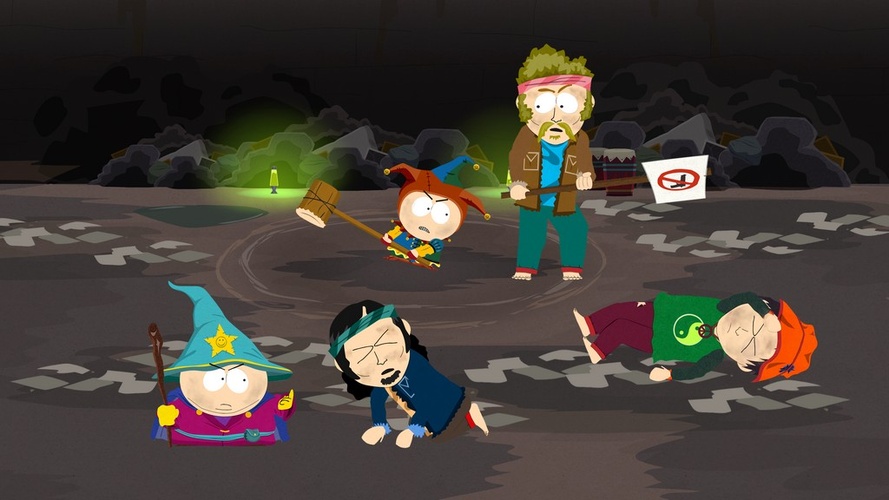 Even though it lacked depth in gameplay, I enjoyed this game a fair bit. Seeing a faithful recreation of licensed franchises in game form always seemed like a pipe dream to me. But then along comes Stick of Truth which blew my mind in its precision. I guess it might have something to do with the fact that the show's creators Trey Parker and Matt Stone oversaw the project. Combined with the pedigree of a proven developer such as Obsidian (which most licensed titles could not afford the luxury of), you've got yourself a winning recipe.
What struck me most was the comedic imagery employed which can only come from two of our most beloved mad men. Lucasarts and Tim Schafer have pumped out some quality games laced with dry humour. But the lengths Parker and Stone were willing to go for their toilet humour and satire drew out many moments of side splitting hilarity from me. It may well be the funniest game I've ever played.
I loved the whole make believe concept that frames the narrative. It gives an excuse for children to wreak havoc amongst themselves within the confines of their naive bubble.
Stick of Truth is no paragon of gameplay mechanics, but it is a damn fine example of licensed gaming.
shotswerefired's rating:


Add items to section
2017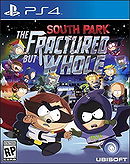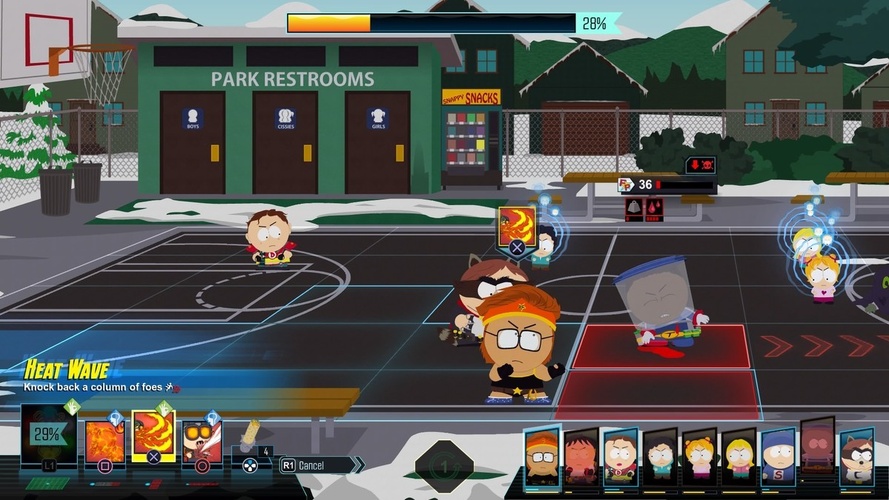 Not feeling it with this one. The idea was to disparage the superhero genre but if that was its aim, it felt half-assed. You can tell they spent a lot of effort on making the battle system as engaging as possible, but I wondered if it was at the expense of good writing. The previous game was a laugh riot but jokes were somewhat lacklustre this time around.
I also liked the enemies thrown at you before such as Aliens, Nazi Zombies, Bums, Gnomes and of course Al fucking Gore. It took you to places that could only have dreamt by demented minds. The town in Fractured remains a hub of eccentricities but it's still pretty much grounded in reality.
Cartman was also a huge pain in the arse here. He's a likeable prick on TV but plonked into virtual reality where he gets to order you around, he becomes more annoying than a hundred Navis.
shotswerefired's rating:

More to come. Ordered by year of release.

Favourites:

Batman: Arkham City
The Warriors
South Park: The Stick of Truth
The Walking Dead
TMNT: Turtles in Time
Spider-Man: Mysterio's Menace

Added to