8

vote
Film journal - July 2016
Decade:
Rating:
List Type:
This is, without a doubt, my new favorite from Bava.

- It's masterfully shot and lit, maybe even better than most of Bava's other work (Keep in mind I haven't seen everything by him yet).
- Lee is phenomenal as a really depraved and scary villain; probably my favorite role by him.
- The score is absolutely perfect and fits the film like a glove.
- I loved the atmosphere and mood so freaking much.
- The characters have some depth and are all very interesting.
The Return Of Orlok's rating: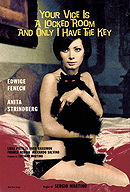 A well-made and nasty giallo, with lots of twists and turns along the way. It's really, really hard to root for any of the characters in this, but it's worth sticking through it all for the ending.

Not my favorite by Martino, but it's still a great giallo and a must-watch for fans of the genre.
The Return Of Orlok's rating: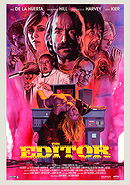 Incredibly over-the-top and hilarious giallo spoof, with tons of sleaze and gore. It's really good at feeling like a real giallo, all while being super over-the-top and having lots of fun with all the elements those kind of films have to offer.
The Return Of Orlok's rating: