Add image to section
Johnny Owen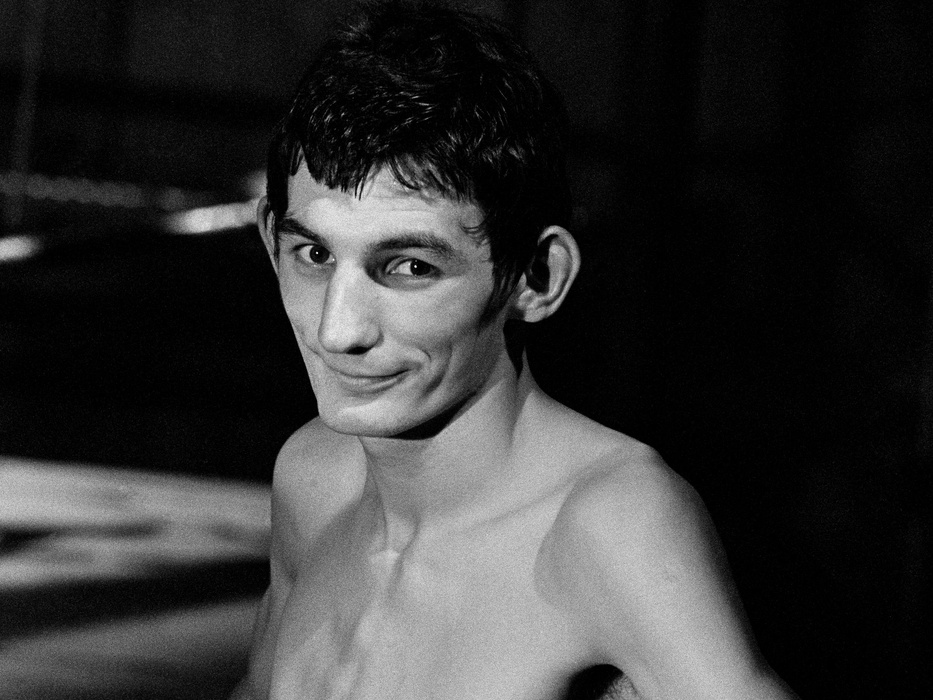 Age: 24
Weight: Bantamweight
Record: 25--2--1
Opponent: Lupe Pintor
Record: 56--14--2
Despite the difference in the fighters' frames, Owen held his own against the assertive champion. When the bell rang to signal the end of the eighth round, most observers had the Welshman ahead, but he was tiring fast and, in the ninth, suffered the first knockdown of his professional career. The momentum of the whole fight moved in the champion's direction and from the tenth round Pintor was in the ascendency. Misfortune came with twenty five seconds of the twelfth round still to go. A final right sent Owen to the canvas and Pintor had retained his title. Following the knockout, Owen lay flat on his back for five minutes and he was then taken out. The promoters' insurance paid about $94,000 in medical costs, but did not pay any death benefits to survivors.
Owen, whom it transpired had an unusually delicate skull, never regained consciousness and, despite extensive surgery, fell into a coma. He was pronounced dead on 4 November 1980, aged twenty-four.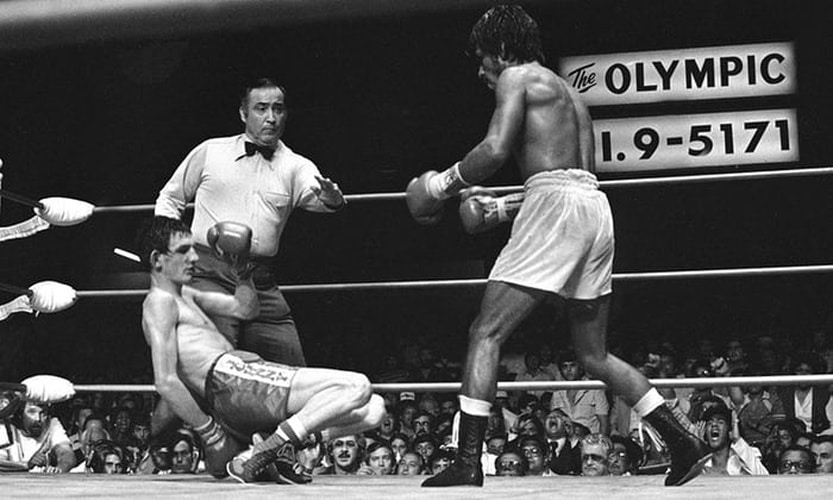 Owen's family, far from blaming the World Champion, telegraphed him shortly after their loss and encouraged him to go on fighting. Twenty years later, a memorial to Johnny Owen was unveiled in Merthyr Tydfil. At the request of the late fighter's father, the unveiling was performed by Lupe Pintor; the statue was sculpted by James Done.

Add image to section
Jimmy Doyle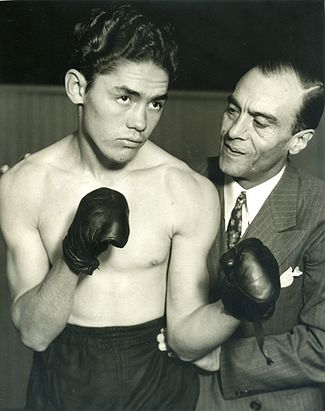 Age: 22
Weight: Welterweight
Record: 43-7
Opponent: Sugar Ray Robinson
Record: 79-1
Jimmy Doyle was fighting in Cleveland, since after suffering some heavy knockouts in California that state's boxing commission would not sanction him to fight again. In June 1947, after four non-title bouts, Robinson was scheduled to defend his title for the first time in a bout against Jimmy Doyle. Robinson initially backed out of the fight because he had a dream that he was going to kill Doyle. A priest and a minister convinced him to fight. Sadly, his dream proved true. On June 25, 1947 Robinson dominated Doyle and scored a decisive knockout in the eighth round that knocked Doyle unconscious and resulted in Doyle's death later that night.Robinson said that the impact of Doyle's death was "very trying".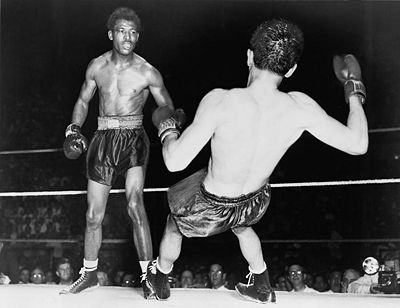 After his death, criminal charges were threatened against Robinson in Cleveland, up to and including murder, though none actually materialized. After learning of Doyle's intentions of using the bout's money to buy his mother a house, Robinson gave Doyle's mother the money from his next four bouts so she could purchase herself a home, fulfilling her son's intention.

Add image to section
Frankie Campbell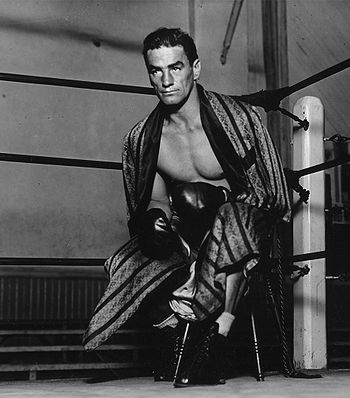 Age: 26
Weight: Heavyweight
Record: 40-4
Opponent: Max Baer
Record: 68-13
Campbell was killed in the ring by future heavyweight champion Max Baer on August 25, 1930, in San Francisco, California.Max Baer was knocked down in the 2nd round, which enraged him, and he rose from the canvas to put all his power behind a solid right-hand punch that hit Campbell flush in the chin. Campbell later received a beating in the 5th round and then eventually died from the punch.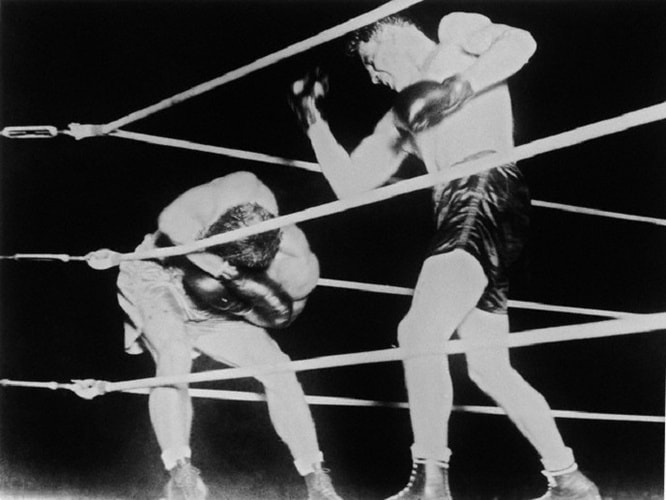 Onlookers claimed that Baer slugged Campbell "unmercifully" in the 5th round after he was already unconscious but had held onto his feet by the ropes. Had the referee not intervened, Campbell would have been killed outright.
Doctors worked over Campbell in the open-air ring at the baseball park for half an hour and, failing to revive him, took him to a local hospital where other physicians and nurses worked over him for several hours. Campbell died from a severe concussion of the brain. Doctors later discovered that his brain had been knocked loose from the connective tissue inside his head.

Add image to section
Kim Duk-koo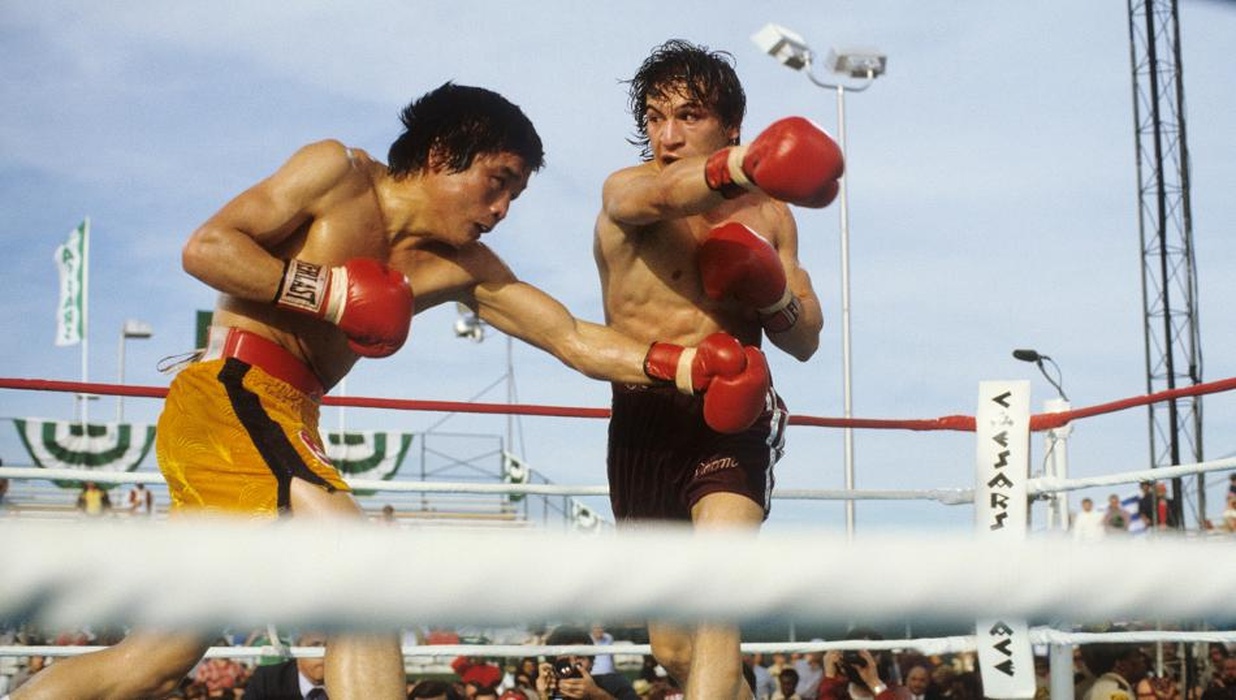 Age: 23
Record: 17--2--1
Weight: Leightweight
Opponent: Ray Mancini
Record: 29--5
Kim was lightly regarded by the U.S. boxing establishment, but not by Ray Mancini, who believed the fight would be a "war". Kim struggled to lose weight in the days prior to the bout so that he could weigh in under the lightweight's 135-pound limit. Before the fight, Kim was quoted as saying "Either he dies or I die." He wrote the message "live or die" on his Las Vegas hotel lamp shade only days before the bout.
Mancini and Kim met in an arena outside Caesars Palace on November 13, 1982. Mancini and Kim went toe to toe for a good portion of the bout, to the point that Mancini briefly considered quitting.Kim tore open Mancini's left ear and puffed up his left eye, and Mancini's left hand swelled to twice its normal size. After the fight Mancini's left eye would be completely closed. However, by the latter rounds, Mancini began to dominate, landing many more punches than Kim did. In the 11th he buckled Kim's knees. In the beginning of the 13th round Mancini charged Kim with a flurry of 39 punches, but had little effect. Sugar Ray Leonard (working as one of the commentators of the fight) said Kim came right back very strong. Leonard later declared the round to be closely contested. When the fighters came out for the 14th round, Mancini charged forward and hit Kim with a right. Kim reeled back, Mancini missed with a left, and then Mancini hit Kim with another hard right hand. Kim went flying into the ropes, his head hitting the canvas. Kim managed to rise unsteadily to his feet, but referee Richard Green stopped the fight and Mancini was declared the winner by TKO nineteen seconds into the 14th round. Ralph Wiley of Sports Illustrated, covering the fight, would later recall Kim pulling himself up the ropes as he was dying "One of the greatest physical feats I had ever witnessed."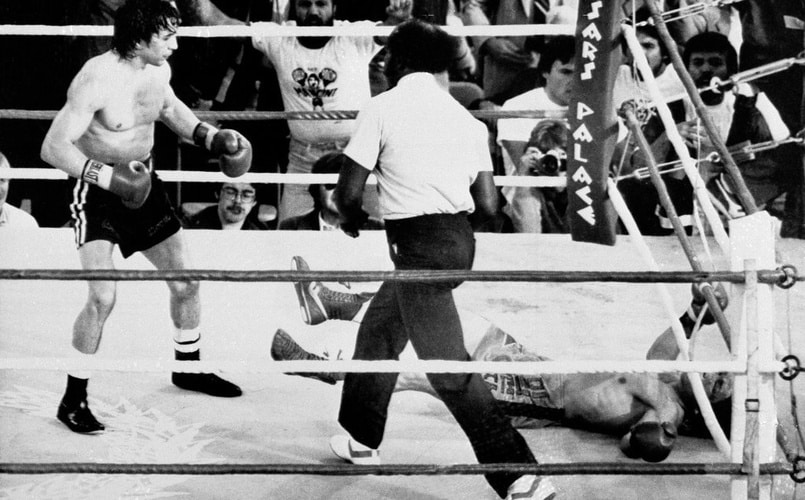 Minutes after the fight was over, Kim collapsed into a coma, and was removed from the Caesars Palace arena on a stretcher and taken to the Desert Springs Hospital. At the hospital he was found to have a subdural hematoma consisting of 100 cc of blood in his skull. Emergency brain surgery was performed at the hospital to try to save him, but that effort proved to be futile, and Kim died four days after the bout, on November 18. The neurosurgeon said it was caused by one punch. The week after, Sports Illustrated published a photo of the fight on its cover, under the heading Tragedy in the Ring. The profile of the incident was heightened by the fight having been televised live by CBS in the United States.
Kim had never fought a 15-round bout before. In contrast, Mancini was much more experienced at the time. He had fought 15-round bouts three times and gone on to round 14 once before. Kim compiled a record of 17 wins with two losses and one draw. Eight of Kim's wins were knockouts.

Add image to section
Davey Moore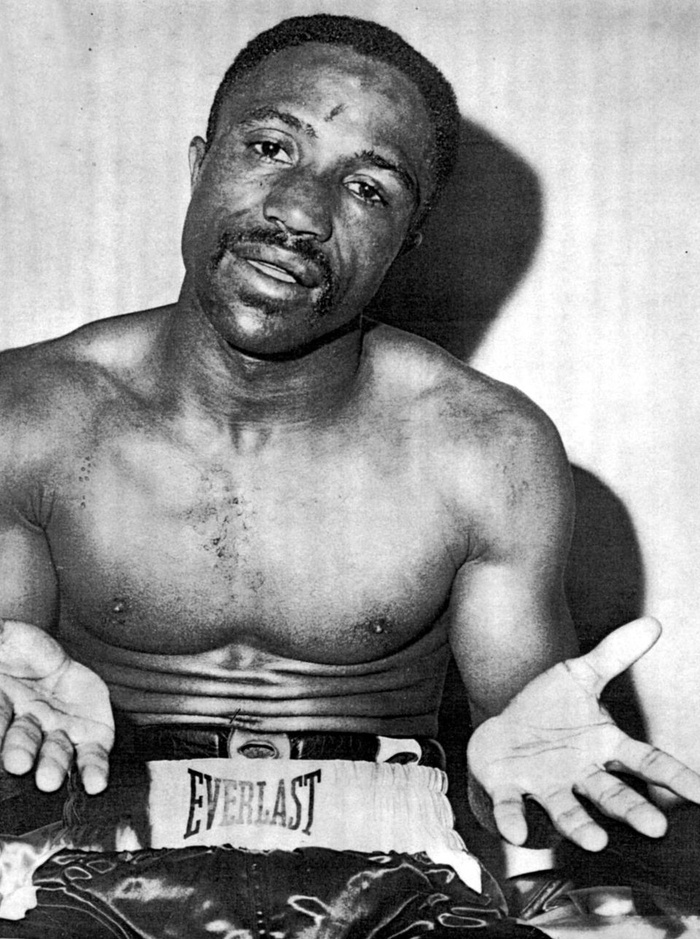 Age: 29
Weight: Featherweight
Record: 59-7
Opponent: Sugar Ramos
Record: 66-7
Moore was scheduled to face Cuban-Mexican Sugar Ramos in July, 1962 at Dodger Stadium but a torrential typhoon-like rainstorm hit Los Angeles on the night of the fight and the fight was postponed until March 21, 1963. It was shown on national television in front of a crowd of 22,000. In the tenth round Ramos staggered Moore with a left and then continued to pummel him with blows until he fell, striking the base of his neck on the bottom rope and injuring his brain stem.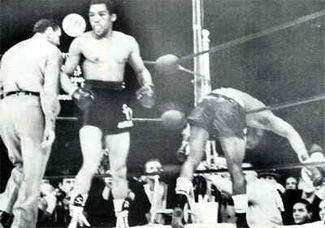 Moore got to his feet for the eight-count and, despite Ramos' continuing attack, managed to finish the round on his feet, but the referee stopped the fight before the eleventh, and Ramos was declared the new WBC/WBA World Featherweight Champion. Moore was able to give a clear-headed interview before he left the ring, but in the dressing room fell into a coma from which he never emerged. As Moore fought for life, Pope John XXIII made a statement calling the sport of boxing "barbaric", and "contrary to natural principles". Moore's condition deteriorated, and he died 75 hours after the fight on March 25 at 2:20 a.m. CST in White Memorial Hospital, Los Angeles. His body lay in state at a South Los Angeles funeral home on Tuesday, March 26 for 10 hours; over 10,000 people filed by to pay respects. Moore was buried in Ferncliff Cemetery in Springfield, Ohio.