3

vote
292 Views Share:
Books with Main Male Gay Characters
Sort by:
Showing

46

items

Add items to section
Gay MC
Gay main character

Add items to section
One of the main characters is
One of multiple main characters is gay.

Add items to section
Other
Other books with miscelaneous gay characters, they are said to have many.

Add items to section
Later
In a later book a gay character is revealed or appears. So, you know... SPOILERS.

Add items to section
Almost Gay-Themed
These books don't fit on the list because of how much being gay matters to the plot.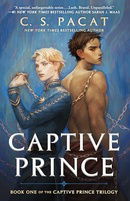 Some people, I think, might argue that this
is
a gay romance book. But there's so much more than that, and the romance plays a relatively minor part on it IMO (to the point where it doesn't happen until book 2).
The characters are Damen and Laurent.
Paulo Júnior's rating: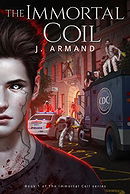 The Immortal Coil - J Armand
Book 1 of the Immortal Coil, a supernatural book series about vampires with a gay protagonist.

Add items to section
Minor
Smaller characters, but with some importance.
Although I haven't read most of them, so I'm only going by internet knowledge. I plan to read them though. For this list to be possible, I won't be listing gay-themed books or gay romance books, otherwise this would be way too long. I will also post only the first book in a series.
P.S.: One of the reasons I haven't read many of these is that I'm brazilian and these books are never translated to my language, so it's hard and expensive to buy them.
Added to

11 votes
Gay Lists
(180 lists)
list by Kess
Published 5 years, 10 months ago