31

vote
4658 Views Share:
Andrea Doria
Person list created by rickterenzi
Load more items (34 more in this list)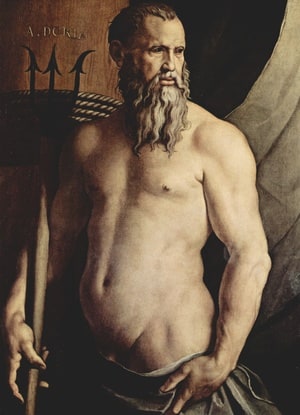 Agnolo Bronzino,
Ritratto dell'Ammiraglio Andrea Doria come Nettuno
(Portrait of Admiral Andrea Doria as Neptune), circa
1540-1550, Pinacoteca di Brera, Milan.
Andrea Doria
was an Ocean liner for
Società
di Navigazione Italia
(with the commercial name
Italian Line
) home ported in Genoa, Italy.
Its name was after 16th Century Admiral Andrea Doria (or D'Oria), from Genoa.
Andrea Doria
's vital statistics:
gross tonnage, 29,100 tons;
dimension, mt. 213.80x27.5 (ft. 701x90);
number of masts, 1;
number of funnels, 1;
builder, Ansaldo (Sestri Ponente);
construction, steel;
propulsion, twin screw;
engines, Parson Geared Turbines;
service speed, 23 knots (max 26.5);
launched, 16th June 1951;
maiden voyage, 14th January 1953;
passenger accomodation, First Class 218,
Cabin Class 320, Tourist Class 703 ( total 1241);
crew, 580.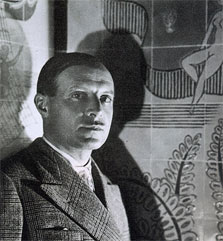 Giò Ponti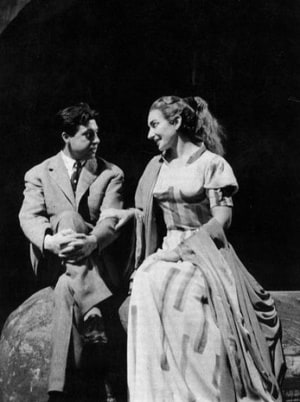 Salvatore Fiume with Maria Callas on the
stage of
Teatro Alla Scala
in Milan in 1955.
Referred to
Andrea Doria
, the expression
Ocean-going gallery
was also used. The interiors were conceived by eminent Italian architects, such as Giò Ponti, Nino Zoncada, Giulio Minoletti and Gustavo Pulitzer Finali.
The ship was adorned with original artworks
by Italian modern artists, such as Salvatore Fiume, Mario Sironi, Massimo Campigli,
Giovanni Paganin, Piero Zuffi, Edina Altara
and Dino Predonzani.
Cover of popular Italian weekly magazine
La Domenica del Corriere
(5th August 1956).
On 25th July 1956, at 11:10pm,
Andrea Doria
collided with
Swedish American Line
's icebreaker
Stockholm
in the North Atlantic Ocean, off Nantucket (Mass.), at 40°30'N 69°53'W.
Andrea Doria
sank on 26th July 1956, at 10:09am.
On its last voyage,
Andrea Doria
hosted 1706 people (passengers and crew); the death
toll of the accident was of 46 people.
See also: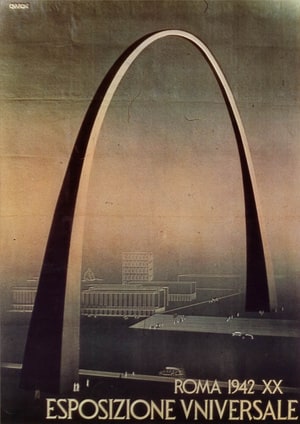 Rome's E42
Added to