2013 I bought a Movie dvd from Amazon called The Resistance, and I loved this film, and I still love it today, now I'm going to make a review for you about this film.....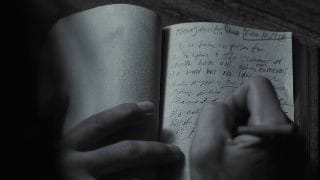 The Resistance is a 2011 chinese american action/adventure movie, mix with martial art, ninja, world war 2, and drama. The movie was also screened at Cannes film festival at 17 may 2012.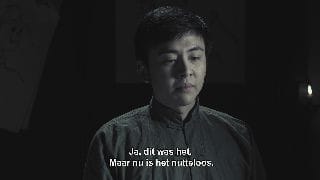 In 1937 Japan occupied China. 3 years later after the "Rape of Nanking" incident, a mysterius assassin (known as the Black Dress Killer) arrive to the city of Shichen to assassinate the Japanese General (who has the control over the city). A group of Chinese Resistance Members manage to rescue a Foreign Journalist (who is on a mission find proof of the war crime that is comitted in China) and this troubles the Japanese General. In response he give the citys inhabitant a choice to eather reveal who the Black Dress Killer is or die.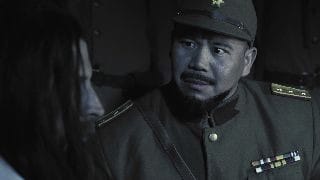 The Movie has beautiful locations and color mix, and played as a Classic Samurai film art. But is it a War Movie or a Samurai movie? Actually it's both (more or less). The opening of the movie contain a few documentary films and side scrollings of What was happening during the time of WW2 China, then the movie start playing as typicall Shinobi No Mono movie, for example:
1. A small village That is occupied by an evil Samurai clan (in this Movie they are The Japanese Army)
2. An unknown assassin comes to seek revenge (in this Movie The avenger is a Chinese Ninja)
3. A group of pesants accidently rescue an outsider (in this Movie, The Foreign Journalist)
4. The evil clan leader (in this Movie, The Japanese General) gets an unplesant visit from The evil Emperor who wants to see if the clan got control over the village (in this Movie the evil Emperor is a German Nazi)
5. The set has alot beautiful houses and palaces from a Samurai time line (eventhough the timeline take place at 1940 during world war II)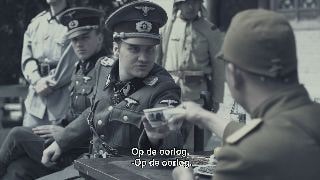 How does it hold as a War Movie ?
Unfortunately it's not much as War Movie, its more of a War movie time line but it's played as a Samurai movie. There are a few elements that can satisfy a War Movie lover but also it has some CGI effect that can remove the WWII feeling and can take away the reality of the Movie. So as a war movie it get a score 2 out of 5.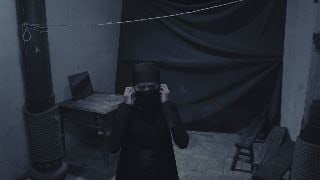 How does it hold as a Ninja Adventure Movie ?
Yes, this Movie belongs in this kind of genre. It is played as a Samurai or ninja film. It has all the five points as I mentioned for a good ninja movie and to play it in a world war II time line and replace the Classic Shinobi Movie characters from 18th century With early 20th century Japanese army, chinese secret resistance group and Nazis from 1940 is brilliant. Wich I don't think has been done before, and for those who love these kind of movies and are ninja fans should be entertained by this Movie, the score is 5 out of 5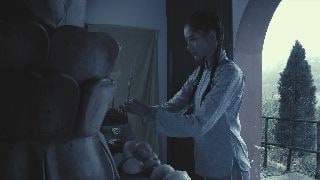 As a Movie in general?
It has its flaws (but then again wich Movie hasn't?) and some hardcore War Moviefans might find this Movie out of place. However a true adventure lover or ninja fans or those who are intrested in history and new beautiful locations and don't mind the mix of world war II and Samurai movies Will be pleased. A ninja action Shakespeare story in world war II.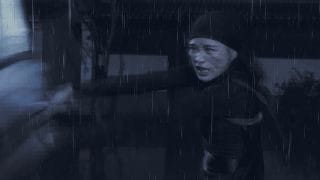 So the final score is 7 out of 10: WM 2/5 NM 5/5 = 7/10
Trailer
7/10