The bar was set pretty high from the beginning with Yasuko Kobayashi being hired as the head writer, as she had just come off Go-busters the year prior, which was a fantastic season. And her other works for the franchise (eg. Timeranger, Shinkenger) are not too shabby either.
We were out of the gate and running to a bunch of wacky fun. Something that I'm not used to from a Kobayashi series, but it still had her handwriting all over it. A Kobayashi series always introduces a major curveball of a "second Red" within the show. ToQGer was like, "screw that" and straight up gave the team the ability to change colors right off the bat. Now the entire team could be red!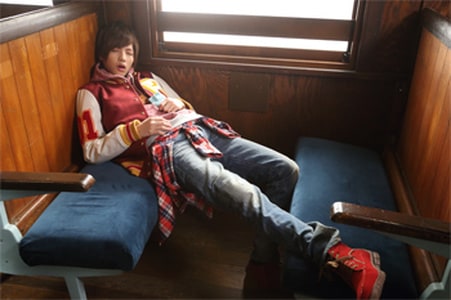 (What I imagine Yasuko Kobayashi looking like for most of this series.)
Kobayashi had set up this world and then she took a backseat and let some other writers have a turn at the wheel. This is where it started going south. Mommy sent these characters, that were just about the blossom, to go live with Daddy for a while. Mommy may have breastfed them and changed their diapers, but Daddy took them to their first day of school (and other Daddy got them on the weekends). By the time Kobayashi was writing for her characters again, the first round of character development was over and it was time to tell more story.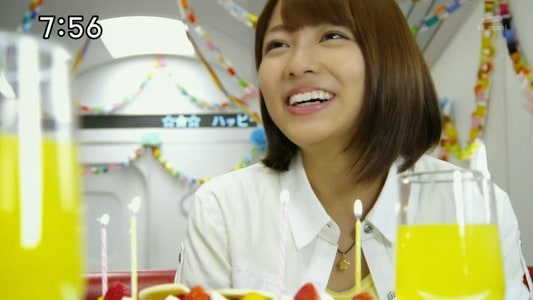 I feel like Mio suffered the most from Kobayashi not being as hands on as she usually is. At the start, Mio is tough and headstrong. This is pretty much a Kobayashi staple. Then the other writers got a hold of her and turned her into a cliche "soft on the inside" character. To the point where that character trait overshadowed her original one completely. It seemed to me like this was not the direction that Kobayashi wanted to take with the character, and wrote accordingly, but the actress was already accustomed to the traits written by the other writers and didn't deliver.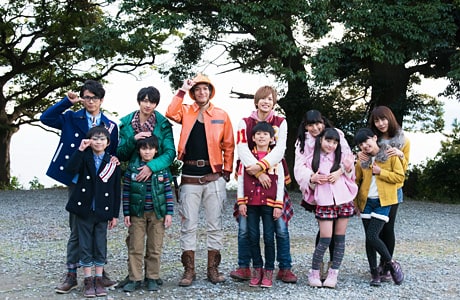 On the other hand, Kobayashi did write all of the story-driven episodes and the show certainly delivered in that aspect. Apart from feeling a bit of déjà vu in the final episodes (Episode 45 felt very much like a recycled Timeranger script), the story itself was pretty satisfying. And I feel like, because Kobayashi wrote the story-driven stuff, the villains were not as rough around the edges as the heroes were. Emperor Z, Glitter, Schwarz and even Noire were all interesting enough villains to keep you entertained.