Liverpool, England image
, view more Liverpool, England pictures
Chinatown, Liverpool
6

vote
The Chinatown in Liverpool, England is located in Nelson Street near the city centre's southern edge close to Liverpool Cathedral, and is home to the oldest Chinese community in Europe.

The arch located at the gateway is also the largest, multiple-span arch of its kind outside of China, the largest single-span arch being located in Washington D.C. 2007.

Estimates state 1.7% of Liverpool's population as being of full Chinese descent (some 7,400 people), making it the city's single largest non-White ethnic group. The International Organization for Migration, by contrast, has estimated that the number of Chinese people in Liverpool could range between 25,000 and 35,000.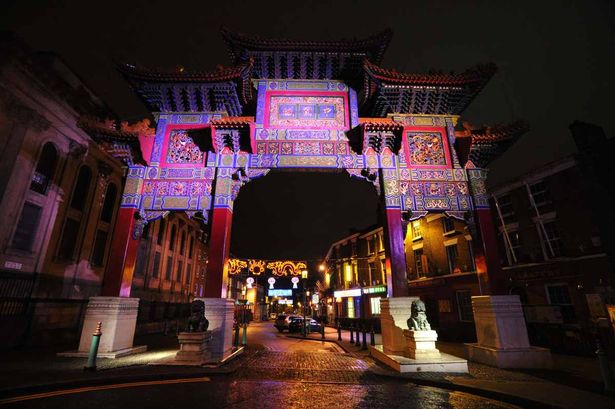 Top voted Liverpool, England images
Added to

24 votes
Favorite Images of Liverpool Landmarks
(36 items)
list by kathy
Published 6 years, 4 months ago

1 comment