Adaptation image
, view more Adaptation pictures
Report
The Hotel Room
2

vote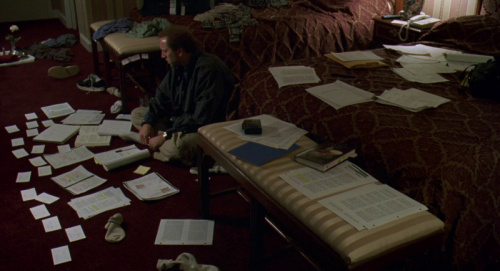 This is one of my favourite moments in "Adaptation.". Screenwriter Charlie Kaufman is in a hotel room surrounded by notes and papers about the book he's trying to adapt into a screenplay.

In a fit of frustrated rage over his struggle at adapting the book, he eventually swears and throws something.

As someone who has struggled to write
(and is often surrounded by piles of writing in his job), I've wanted to do the same and can relate to his feeling a lot.
Added to