"I learned something from war... never start a fight you can't win."
Westerns, it would seem, have suffered an unfortunate decline in the 21st Century, with sporadic gems like
3:10 to Yuma
and
The Proposition
occasionally surfacing to remind us that life still endures in this longstanding genre. Luckily,
The Salvation
can now be confidently added to the list of great contemporary westerns - it's an instant classic. Rather than breaking considerable new ground,
The Salvation
is content to be a fairly formulaic tale set in the Wild West, as it's a motion picture more concerned with execution than reinvention. Despite its Danish origins, this is a very American tale of revenge and tragedy, essentially a Hollywood movie with a distinctly foreign verve. By forgoing pretentions, it's a stripped-down, taut action offering that's low on narrative flab, harkening back to the western genre's golden days from decades ago.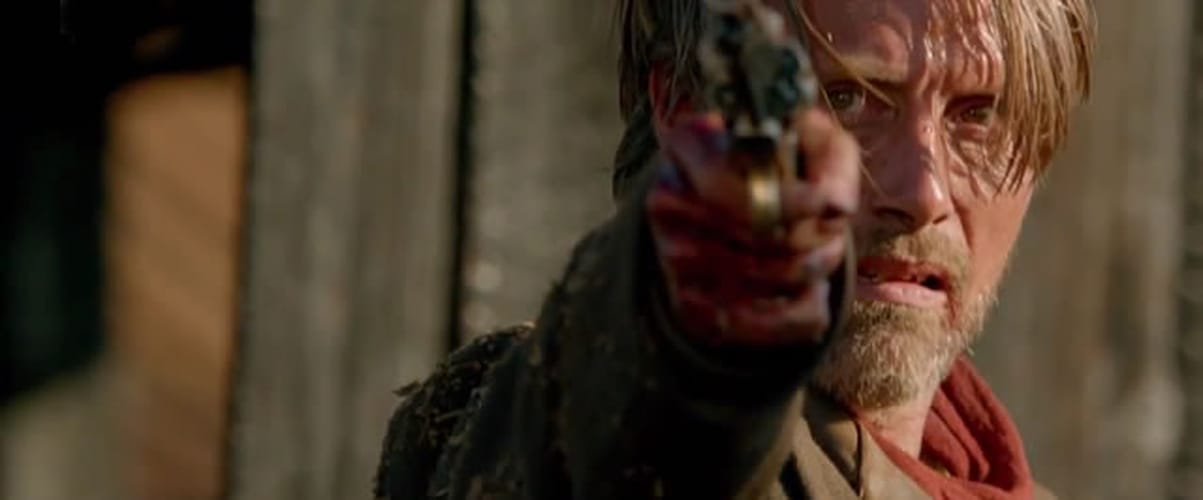 After many years of battle as a soldier, Denmark native Jon (Mads Mikkelsen) and his brother Peter (Mikael Persbrandt) move away from their homeland to forge a new life in the American west. Jon is soon joined by his wife and child, but their domestic happiness is not to last: during the trip home, they are brutally attacked by drunken scoundrel Paul (Michael Raymond-James) and his friend, leaving only Jon alive. In a fit of rage, Jon kills the murderous pair, but word of Paul's death soon spreads to his brother Delarue (Jeffrey Dean Morgan), a ruthless gang leader who promises to kill innocent civilians every day until Jon is captured. Jon and Peter attempt to skip town, but Delarue's wrath is soon brought upon them, leaving Jon anxious to hunt down the outlaw himself, or die trying.

Rather than a sprawling western epic or a profound historical document, The Salvation is a lean little revenge picture which predominantly takes place in the town of Black Creek. It's more or less a Death Wish knockoff set in the American West, and while that may sound unspectacular, it's unusually refreshing. Director/co-writer Kristian Levring doesn't succumb to a lot of pratfalls associated with modern action films, imbuing the production with genuine gravitas. Dialogue is sparse and effective, and storytelling is focused, with Levring doing a terrific job of maintaining interest all the way through to the end. Do not mistake this gem for some trashy, B-grade junk that might as well have gone straight-to-video, as there's class and restraint here, and it doesn't feel cheap or nasty. It's B-grade material brought to life through A-grade execution. It's not a guilty pleasure - it's just a pleasure.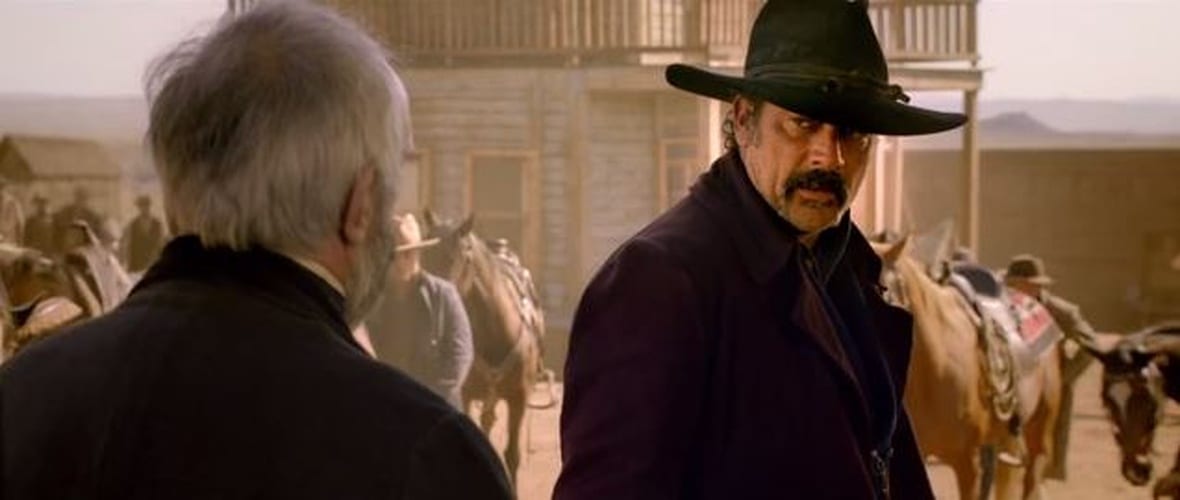 Levring makes brilliant use of the South African locations, assembling one of the most visually arresting westerns since Quentin Tarantino's Django Unchained. The Salvation may have been lensed digitally (this is more of a celluloid genre), but the cinematography is eye-catching, with Levring and director of photography Jens Schlosser showing a breathtaking eye for composition and colour, with a push towards browns and yellows. The meagre budget is never a drawback, as production values are gorgeous; it looks and sounds like North America in the 19th Century, especially with the astute sound design and the effective, low-key score topping it all off. Levring stages a handful of exciting set-pieces during which he utilises sturdy camera angles, and there's a sense of authority which pervades the movie's entire 90-minute runtime. Admittedly, The Salvation doesn't do everything right, with a few sequences of CGI flames that look atrocious, but this is a minor quibble.

As Jon, Mikkelsen is expectedly brilliant, demonstrating yet again that he's one of the finest thespians working in film and TV today. He's intoxicating to watch, a riveting and charismatic screen presence, and he's ideal in the lead role, portraying grief with laser accuracy and refusing to overplay anything. The rest of the performances are immaculate, with Eva Green deserving a special mention for doing something outstanding without the benefit of any dialogue. Indeed, Green is mute all the way through, but her facial expressions and body language tell her story effectively. Equally impressive is Morgan, playing the most brutal villain in recent memory. Delarue has no time for dilly-dallying around; he pulls the trigger without any hesitation, and kills without any compunction. He's a sinister threat, and Morgan absolutely nails it, establishing a subtle sense of danger and menace through understated dialogue delivery.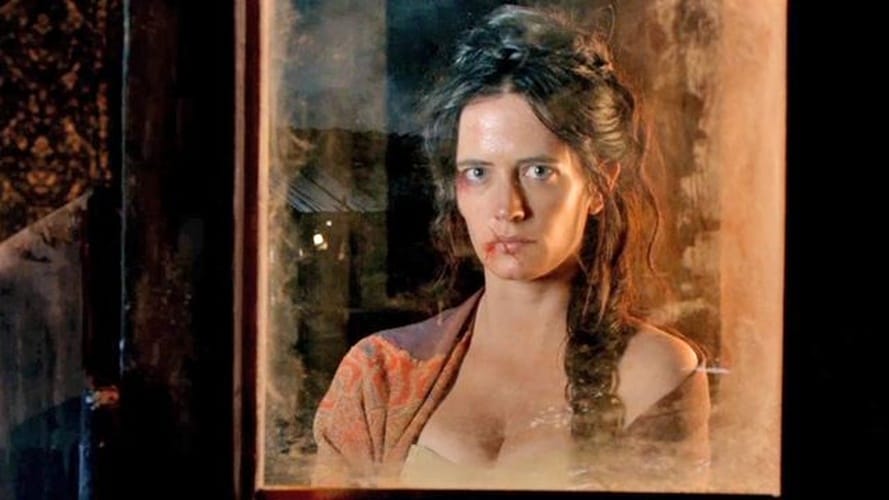 Viewers seeking genre reinvention are sure to be disappointed, as The Salvation is not that kind of movie. Rather, it's a western which shows tremendous respect to the old spaghetti westerns and Hollywood cowboy films, recapturing the same kind of spirit, and it fulfills its duty admirably. Without any pretentions, The Salvation is an intense, lean and mightily engaging actioner, one of the manliest productions of the year.

8.6/10