"I'm just grateful to be here and have the shot for the title."

From Rocky to Raging Bull to Million Dollar Baby, boxing films have existed as Oscar staples for decades. Suffice it to say, it's challenging - if not impossible - to find anything new or fresh to mine in the frequently-exploited genre. Hence, 2010's The Fighter does not flourish as an original offering of filmmaking since it's both an underdog story of boxing glory as well as a tale of brutes in a harsh working class corner of Boston. The Fighter retrieves inspiration from deep within its heart, though, as it dissects the true-life story of Irish boxer Micky Ward and his brother Dicky. Much like its real-world inspiration, this is an agitated picture which possesses overwhelming spirit to overcome its dreary familiarity. Plus, freed from any real narrative suspense, a viewer is given the chance to focus on what's fresh and new: the matter-of-fact filming style, the lived-in atmosphere, and a handful of absolutely exceptional performances courtesy of an unbelievably talented cast.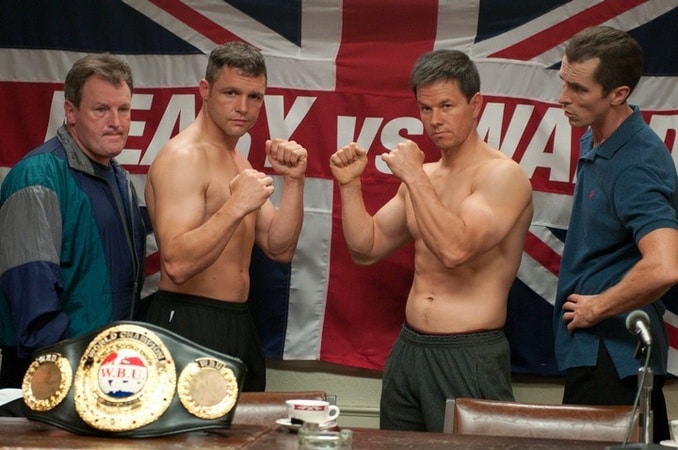 In 1978, professional boxer Dicky Eklund (Bale) was labelled "The Pride of Lowell" in his small Massachusetts town after knocking down the then-unstoppable boxer Sugar Ray Leonard in a much-publicised match. Fast forward to the early '90s, and Dicky now spends his time training his brother Micky (Wahlberg) and doing drugs. However, the combination of Dicky's ineffective training (as a consequence of his crack habit) and the incompetent management of his mother (Leo) results in Micky getting pummelled in the ring. Facing a dire future, Micky is spurred on by his strong-willed girlfriend Charlene (Adams) to make a change and break away from the control of his dysfunctional family in order to begin taking steps towards respectability on the boxing circuit. While Micky's decision sends him to victorious heights, it also threatens to shun Dicky and crush his intense world of brotherly adoration.


The Fighter immaculately fuses the pleasures of a big entertainment with the provocative food-for-thought elements of a movie with loftier goals in mind than being a simple diversion. Like most films of this ilk, this is far more than a boxing picture - it's more of a character drama, and more of an examination of the struggles of life than a look at the challenges inside the ring. The family drama elements are compelling, pungent and brutal, as it's heartbreaking to witness Micky being torn between his desire to pursue a championship and his loyalty to his mother and brother. The script (credited to Scott Silver, Eric Johnson and Paul Tamasy) does an effective job of conveying Micky's emotional and professional trajectory, while helmer David O. Russell and cinematographer Hoyte van Hoytema eschewed technical razzle-dazzle in favour of a raw, gritty filming approach to emphasise character and emotion. The in-the-ring action, too, is hard-hitting and well-crafted. The Fighter is also enhanced by an excellent soundtrack of propulsive songs and pounding rhythms, with staple training montages in which you could be forgiven for wondering whether Gonna Fly Now is about to play.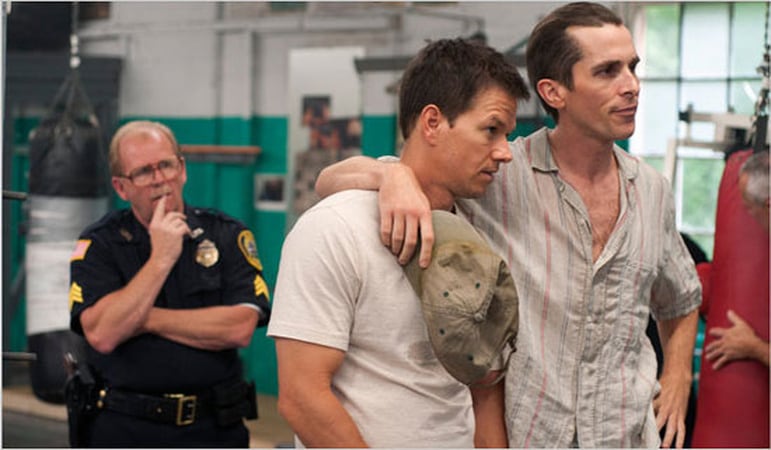 Due to the common theme of boxing, comparisons to Sylvester Stallone's Rocky are inevitable, but perhaps a more apt comparison for The Fighter would be Darren Aronofsky's The Wrestler. It's no coincidence that Aronofsky was originally attached to direct but eventually stayed on as producer. See, both The Fighter and The Wrestler are grim, reality-driven pictures which do not shy away from portraying the difficulties of life. Neither The Wrestler nor The Fighter feel like fairytales, and the way things pan out for each film's protagonist is secondary to the lessons learned along the way. Furthermore, the titles of both The Wrestler and The Fighter imply the impersonal; describing a man's title rather than describing a fully-defined individual. Similarly, if both words are taken as verbs rather than nouns, they also imply the struggles of the protagonists who wrestle with or fight off the challenges of life. The ambiguousness of The Fighter's title even extends to the fact that it's unclear whether it refers to Dicky or Micky since both men fit the description.


Amazingly immersive performances courtesy of both Christian Bale and Melissa Leo signify The Fighter's biggest assets, as reflected in the fact that both stars received Academy Awards. During Bale's adult carer, the actor has shown a tendency to take himself way too seriously, leading to the development of a hardened, humourless and drab screen persona (see The Dark Knight and Terminator Salvation). For his role of Dicky, Bale finally let loose and delivered a perfectly-nuanced, phenomenal performance - this is the enormously talented Bale that we remember seeing in American Psycho. Bale spent countless hours with the real-life Dicky to study his mannerisms, and he lost weight to the point of being nearly unrecognisable. Bale won his first Oscar for this role, and it's much-deserved.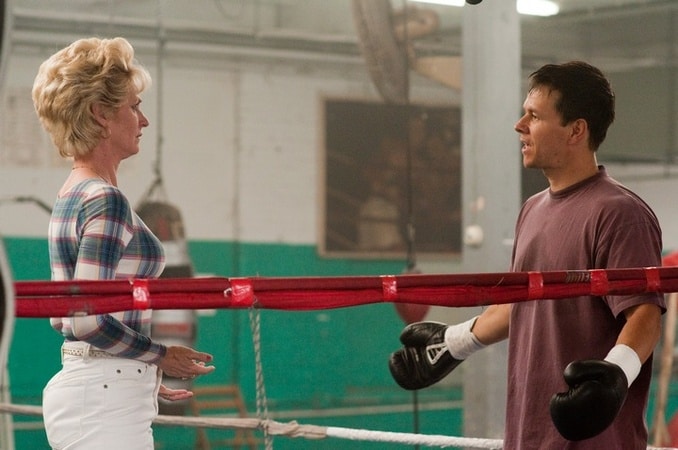 Meanwhile, Amy Adams was cast against type. Usually known for sweet and innocent roles, Adams adopted the persona of a confrontational bitch to play Charlene. Adams disperses innumerable profanities and does not shy away from physical violence. Yet, Charlene also has a softer and sexier side. Happily, Adams managed to nail every facet of the character. Alongside her, Mark Wahlberg's performance as Micky is the least "showy". His line readings are simple and direct, yet he's also staggeringly effective, not to mention he represents the anchor that both holds the production in place and allows performers around him to take flight. Wahlberg did not receive an Oscar nomination, but this is among his best work in years. The only place where The Fighter stumbles is in the depiction of Micky and Charlene's relationship, which is underdeveloped. The pair abruptly and bafflingly transition from awkward first date to committed relationship. It may work from a narrative standpoint but not emotionally, which is bewildering in a picture otherwise imbued with so much heart and soul. This is especially disappointing since Micky and Charlene's relationship is the catalyst which helps Micky break free and become his own person.


For several years, Mark Wahlberg worked arduously to try and get this project off the ground, and continued with a strict training and diet regime over said years to ensure he would be in proper shape for whenever the film was green-lit. Fortunately, his hard work and determination has paid off with a film that lives up to his hopes for it. The Fighter is simply an outstanding motion picture. The movie works not only due to its unflinching realism and sturdy writing, but also due to exemplary performances across the board.

8.8/10