"You're asking me for Inception. I hope you do understand the gravity of that request."

The critical mind boggles when confronted with the challenge of reviewing Inception. It's not that this is a particularly difficult movie to review, but it's tough to pen a critique of the film due to the subjective nature of reviews. So far, severe hostility has been expressed towards any critic who has written anything negative about writer-director Christopher Nolan's 2010 project, and therefore it's hard to be fair. Certainly, there's a lot to admire about Inception - it's a lavish, intricate mind-fuck exhibiting the filmmaking excellence that Nolan is renowned for, and it's a must-see for those who enjoy a solid, intelligent blockbuster. Despite the technical virtuosity, the conceptual scope and the phenomenal visuals, Inception is as emotionally stimulating as an early-morning lecture, and it's hampered by a number of issues.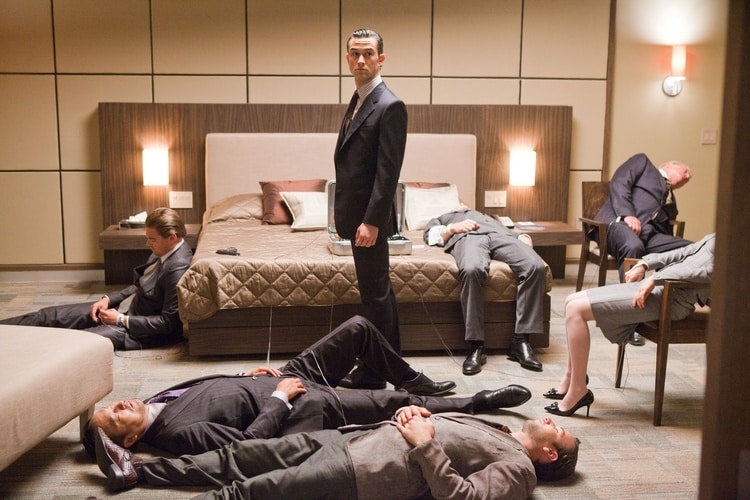 Here's the premise of Inception described at a basic colloquial level: what if Freddy Krueger was James Bond? The narrative unfolds in a near-future setting in which devices exist to allow agents to enter the dreams of others and extract secrets. Dom Cobb (Leonardo DiCaprio) is an ace extractor who makes his living by stealing deep-seated thoughts and secrets out of his clients' corporate competitors. In the film, corporate magnate Saito (Ken Watanabe) is interested in hiring Cobb to implant an idea into the mind of evasive businessman Robert Fischer Jr. (Cillian Murphy) who's heir to a financial kingdom. The process of inception, however, is far more complex than mere extraction, and Cobb recruits a crackerjack team to back him up: information specialist Arthur (Joseph Gordon-Levitt), "architect" Ariadne (Ellen Page), "forger" Eames (Tom Hardy), and advanced chemist Yusuf (Dileep Rao).


Technically speaking, Inception is flawless. The special effects are practically photorealistic, and the visuals in general are breathtaking. A scene depicting Ariadne testing her architectural skills results in her folding a cityscape onto itself, and it's certain to provoke murmurs of "How did they do that?". Several action sequences have been peppered throughout the movie as well, including a car chase and an instance of gravity-free hand-to-hand combat that injects adrenaline into the film. As a matter of fact, the entire second half of Inception more or less amounts to a massive, riveting action sequence of escalating suspense and excitement as dangerous circumstances unfold across numerous levels of dreamscape. Hans Zimmer's accompanying score affords a suitably epic feel, while the film is also impressive from a conceptual standpoint. No matter where you turn, Nolan has concocted a humdinger of a story.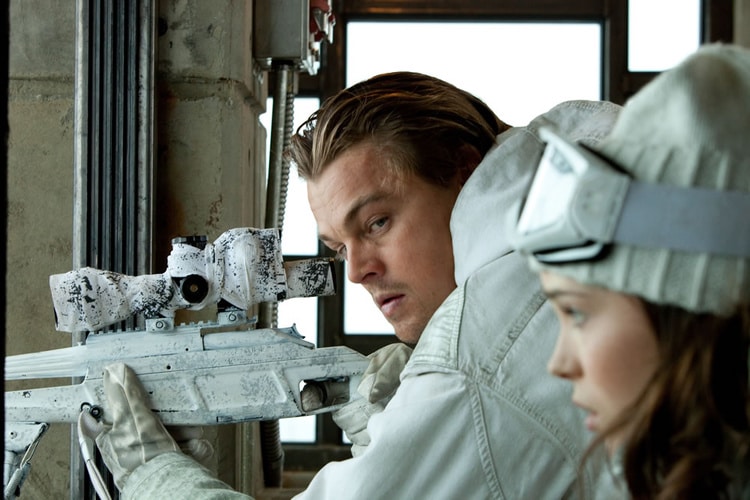 In order to ensure that a viewer will not get lost, Nolan went to great lengths to explain all of the plot complexities, yet in doing so the writer-neglected neglected a vital human element. Out of all the characters, only Cobb is adequately developed - and even then it's only through him grieving the loss of his wife. Meanwhile, the rest of the characters are one-dimensional plot fodder that lack pasts, backgrounds, arcs, and more than a couple of character traits. They're just names with faces. In a movie like Inception, characters must have personality. All of the greatest action heroes (John McClane, Rocky Balboa, Luke Skywalker, etc) are interesting and fun to be in the company of. Inception, on the other hand, features bland, forgettable and generic empty ciphers that at no point evoke a modicum of emotion. Meanwhile, the film is unbelievably verbose, as all aspects of the plot are explained in laborious detail. The chatter is unnecessarily long-winded and at times uninteresting, which disrupts the pace. Most of the first hour is devoted to uninspired exposition, keeping the film dangerously monotone as dialogue unfolds in a clunky fashion that betrays the breathtaking visuals. Without an outrageous pace or any characters worth legitimately caring about, Inception is unable to entirely capitalise upon its potential.


Added to this, Inception is not as smart as it wants to be. Case in point: it's clear the characters can dream up a weapon of their choosing at any given time (as evidenced on a few occasions). Thus, while Cobb's team are being attacked, why didn't any of them dream up a bazooka, or a powerful machine gun turret? Furthermore, how can Cobb pull his late wife into literally all of his dreams? Recurring dreams do exist, but to this extent is ludicrous - an inexcusable leap in basic logic that nobody explains. Additionally, how often have you woken up from a dream to realise that said dream made no sense? Landscapes constantly shift in ways that make sense in a dream, but are not coherent when you ponder them after awakening. Dreams feature constant abstractions and surrealistic touches, but Inception barely acknowledges this - every dreamscape is too vivid. The dreamscapes are also devoid of subversiveness, and, most critically, of brazen creativity, both of which are essential for the visualisation of dreams.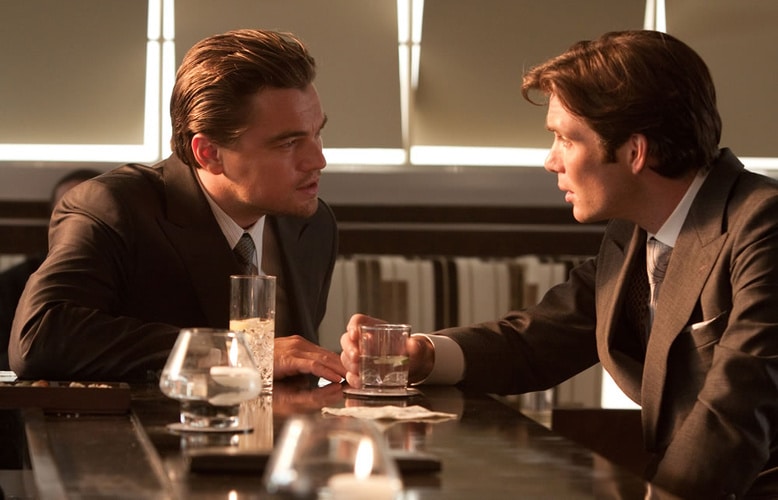 As for the acting, there's nothing to complain about. Leonardo DiCaprio is excellent as Cobb; his acting is effortless and utterly convincing, despite his shallow role allowing him to do little more than look morose and conflicted. Across the board, the acting is uniformly strong, which makes it all the more disappointing that the characters are so undernourished. Joseph Gordon-Levitt (G.I. Joe: The Rise of Cobra, (500) Days of Summer) is excellent as Arthur, and Ellen Page (Juno, Whip It) is both focused and endearing as Ariadne. Tom Hardy, Ken Watanabe and Dileep Rao also shine as other members of the team, while Cillian Murphy is well-nuanced as Robert Fischer Jr. and Marion Cotillard is terrific as Cobb's deceased wife Mal.


While this reviewer humbly disagrees with the majority who sing endless praise for Inception and crown it to be the movie of the decade, it's difficult to overly dislike Nolan's latest tour de force. As a piece of technical wizardly it's hard not to get swept up in the exhilaration of the film, but at the same time Inception is cold at its core, with all the razzle-dazzle denying a strong human element.

7.2/10