"We've done our duty. Andy's grown up."

Even for a consistently-reliable studio like Pixar, the notion of Toy Story 3 seemed risky due to the time-honoured tradition of part threes being unnecessary and below-par. The Godfather: Part III, Lethal Weapon 3, Batman Forever, Terminator 3, Alien 3, Jurassic Park 3 and Superman III are a few examples of "threequels" which took a drastic nose-dive in quality after two solid forerunners. But Toy Story 3 is not an addition to this list. Not even close. The folks over at Pixar Studios have done it again; extending their unparalleled streak of success stretching all the way back to the original Toy Story in 1995 (their feature-length debut). Arriving 15 years after the first film and 11 years after the sequel, Toy Story 3 is every bit as brilliant as its predecessors and one of the best movies of 2010.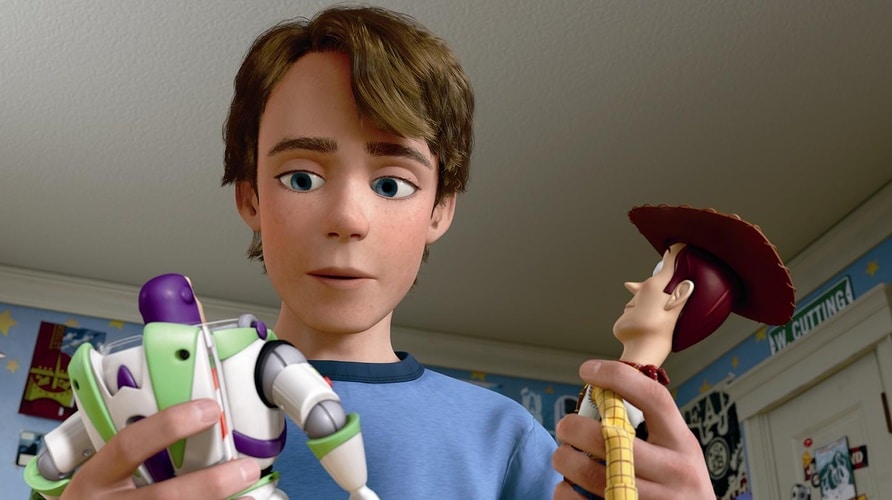 Elements of the narrative are best left unspoiled, so only a brief synopsis will be included here. When we last met Andy (John Morris), he was a little kid who played with his toys all the time. Many years have elapsed, however, and now he's a much older lad packing for college. This leaves his toys - who have been relegated to a spot in an old chest - in a frenzied panic. Their numbers have steadily dwindled over the years, so only a small group remains, including Woody (Tom Hanks), Buzz (Tim Allen), Jesse (Joan Cusack), Rex (Wallace Shawn), Hamm (John Ratzenberger) and Mr. Potato Head (Don Rickles), just to name a few. While Andy had intended to place the majority of his old toys (save for Woody) in the attic, a Toy Story-style series of mix-ups leaves the toys being donated to a daycare centre. From here, a plot unfolds that's too delicious to spoil, but suffice it to say there is an escape plan of sorts involved here. Frankly, though, these are the very basic constituents of the plot - at its core, Toy Story 3 is a beautiful, vibrant tale about memories, mortality, the passing of time and how you treat people in your life.


This leads to a conclusion filled with action, comedy and pathos. Truth be told, the climax is a bit of overkill and there are bits & pieces which don't work, but this can easily be overlooked due to how perfectly the film ends. Anyone who felt the ending for Toy Story 2 was too optimistic will find Toy Story 3's ending to be far more satisfying, as the toys are confronted with their own mortality and are faced with their greatest foe of all: time. The conclusion for the trilogy works on different levels for different viewers - while the youngsters in the audience will understand the importance of friendship, mature-age audience members will find the ending to be a reminder of the fleeting nature of childhood and how all things pass in the blink of an eye. There's a particular moment which emphasises this point but will likely go unnoticed by the kids: Andy experiences an epiphany. This is conveyed so effectively through mere facial expressions rather than words, and this is precisely why Pixar's motion pictures achieve greater respect than those produced by their less ambitious competitors.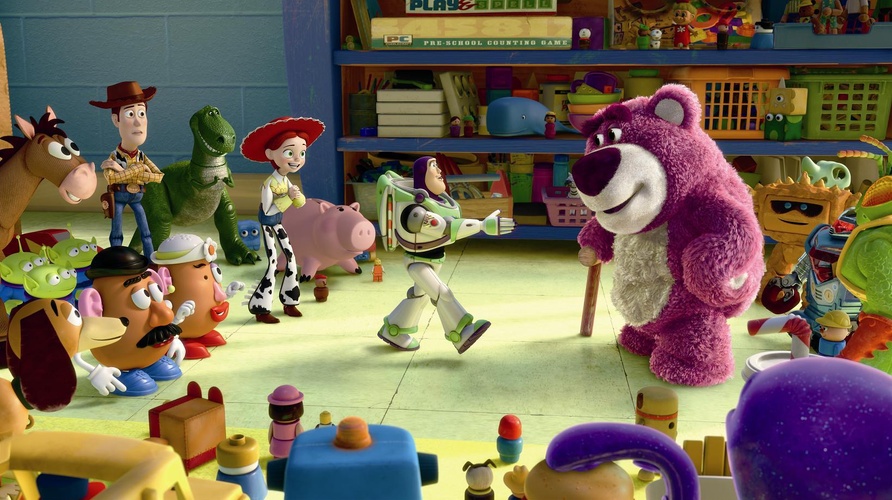 Do not mistake Toy Story 3 for a weepy, depressing drama, however - Toy Story 3 is designed to provide a good time, and heavens me it does exactly that. All the movie's emotional moments do not arrive at the expense of enjoyment, as Toy Story 3 provides huge laughs and enjoyable set-pieces (and I'm not spoiling anything). In fact, this is one of the most effective and well-paced comedies of the year. No doubt you will be laughing from the get-go at the sight gags, the one-liners and the pop culture piss-takes. Director Lee Unkrich served as assistant director on three previous Pixar features, including Toy Story 2, and is therefore well-suited for the job. Unkrich's greatest talent is attention to detail, as every frame of Toy Story 3 is bursting with visual splendour and smart touches. The way the daycare centre becomes an Alcatraz is a stroke of genius - the slide in the playground becomes a watchtower, the bead mazes double as razor wire, and so on. It's astounding how much creativity went into the feature. Unkrich and writer Michael Arndt (Little Miss Sunshine) also clearly spent time watching pre-schoolers, as the film highlights the notion that an unattended child is a walking WMD.


Naturally, Pixar's animation techniques have improved tremendously in the 11 years between Toy Story 2 and Toy Story 3. Added to this, the 3-D effects serve to enhance all the rich texture within every frame, such as the fur of Lotso (Ned Beatty) and the flashy clothes Ken (Michael Keaton) wears. In 3-D, Toy Story 3 is amazingly immersive. Also, most of the original voice cast make their return here, slipping back into their roles as if no time has passed. Even John Morris (now in his 20s) voices Andy once again. Other returning cast members include Tom Hanks as Woody, Tim Allen as Buzz, Joan Cusack as Jesse, Wallace Shawn as Rex, and many others. The only missing cast member is Jim Varney who died in 2000; his role of Slinky Dog is filled by Blake Clark, and the change is seamless. There are an array of newcomers here, too, each of which are standouts. The scene-stealer here is Ken, voiced by Michael Keaton. Keaton has always had impeccable comic timing (see Beetlejuice) and this role fits him like a glove. Jodi Benson (or Ariel from The Little Mermaid) had a small part as Barbie in Toy Story 2, but her role is expanded here as she becomes Ken's plastic soul-mate. Meanwhile Ned Beatty is effective as Lotso, Timothy Dalton is terrific as Mr. Pricklepants, and Kristen Schaal is great fun as Trixie.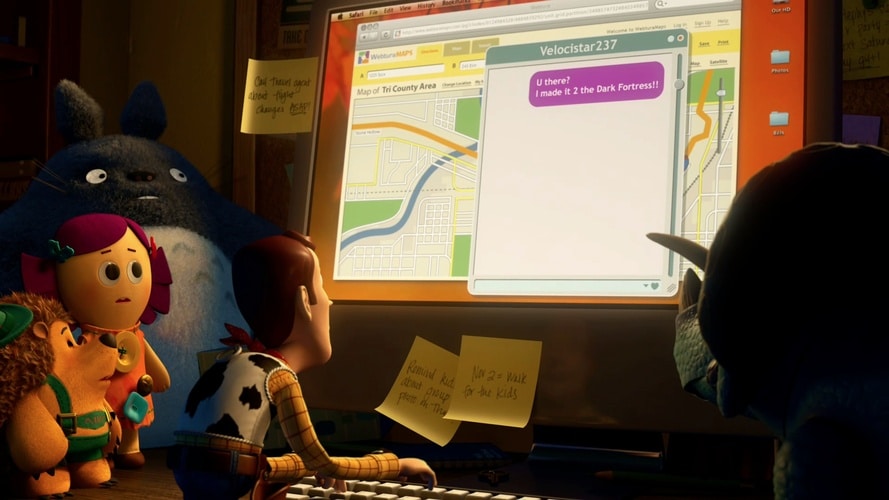 A hint of familiarity pervades Toy Story 3, yet it never feels overly derivative while you enjoy the experience, which is a testament to director Unkrich's masterful handling of the material. In a nutshell, the film is a rousing adventure, a delightful comedy, a thoughtful drama, and a treasured reunion with a beloved group of fictional pals, and it provides exceptional entertainment for viewers of all ages. Toy Story 3 is also a weeper, particularly during the final 15 minutes or so which are poignant and overwhelmingly affecting (even by Pixar's standards). Those irritating 3-D glasses may be beneficial for hiding all your tears. Altogether, the Toy Story movies take the breath away. What a terrific, mature trilogy this has turned out to be. Thank you, Pixar. Thank you for providing three wonderful animation gems, and for showing the world the difference between paycheque efforts and actual hard labour.

9.1/10