The story of 'Super Mario Bros.' is when the meteor struck the Earth and vaporized the dinosaurs, it split the Earth into two dimensions, it sounded a good story but then the story turned out just as bad as everyone says
'Super Mario Bros.' is too scary, creepy and sophisticated for kids who were bought into the educational Mario games, it's flashy sets and special effects help its badness slightly but not from being a bad movie
Hiring Bob Hoskins and John Leguizamo to play the Mario brothers was a waste of time and money as (because they are), they look 20 years apart?! What the hell?
And how come Mario and Luigi never wear their usual clothing (gloves, hats, overalls and tops), also they forgot to give Luigi a mustache, King Koopa's costume is way beyond obnoxious, he looks exactly like his actor Dennis Hopper except he has the same shaped head as Lisa Simpson and the tongue of a snake!
The Goombas look absolute crap! Not only are they taller than the Mario brothers, but they look like this: (here's a picture of a Goomba in the games and in the movie) NOTE: I could not find a game version of Goomba on it's own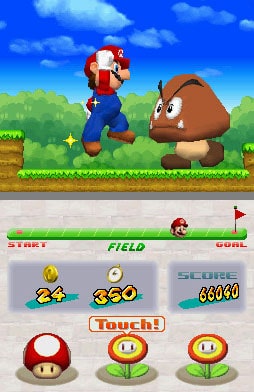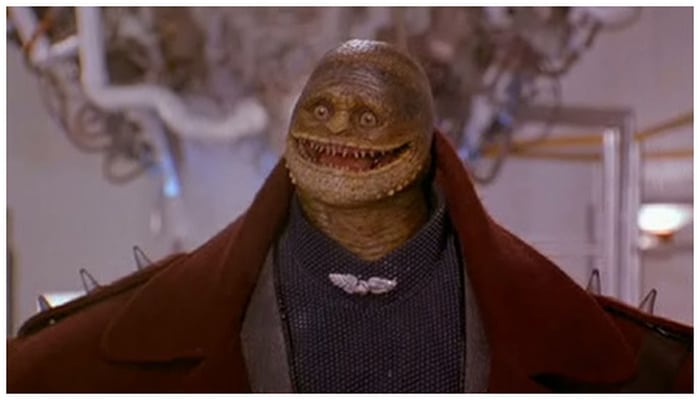 What the hell?
The story turned out a flop, the acting is awful (the only exception being Bob Hoskins, the only actor doing his job well and properly earning the money for it, I bet Tom Hanks is glad he didn't do the part, he did 'Philadelphia' which earned him his first Oscar and 'Sleepless In Seattle' the same year)
To conclude 'Super Mario Bros.' is a complete mess and definitely not worth a look at all even if you're a die-hard fan of the game.
2/10