"I've been trying to find you for over a year. My employer's dying, he wants to thank you for saving his life."
Even the most die-hard
X-Men
fans cannot defend 2009's
X-Men Origins: Wolverine
, a misguided disaster in every conceivable way. It would seem that even the folks behind the film acknowledge its awfulness, so now we have 2013's
The Wolverine
, which distances itself from its forerunner by avoiding a numerical appendage and not tying into its events. Luckily,
The Wolverine
is a vast improvement over the previous movie, with director James Mangold delivering the best cinematic representation of Logan/Wolverine to date, on top of presenting the defining appearance of Hugh Jackman in the titular role. Mangold's picture smartly avoids including as many mutant cameos as possible, instead delivering a lean, focused action-thriller. Based on a popular comic series from the 1980s,
The Wolverine
succeeds due to its grounded nature, with the writers choosing to create a character study as opposed to a dumb blockbuster.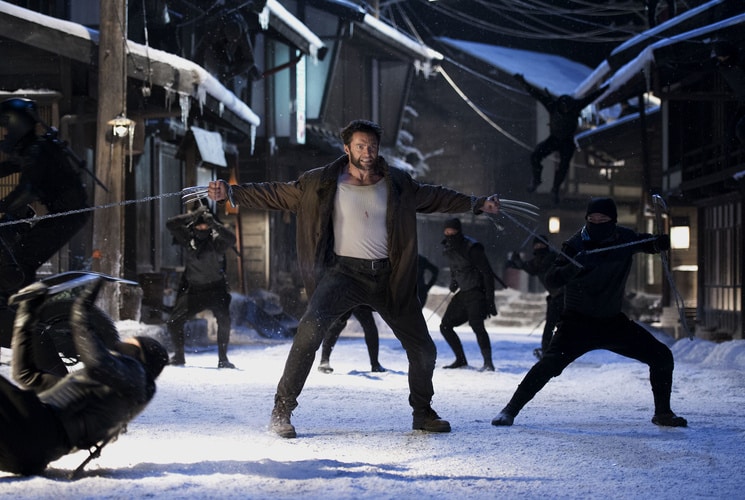 Picking up a few years after 2006's X-Men: The Last Stand, the story finds Logan (Jackman) in the Alaskan wilderness living off the land. Haunted by the death of Jean Grey (Famke Janssen), Logan wishes to live in solitude, in fear of endangering anyone else he holds dear. He's soon tracked down by Yukio (Rila Fukushima), who summons Logan to Japan at the behest of billionaire industrialist Yashida (Hal Yamanouchi). Logan saved Yashida from an atom bomb during WW2, and now the former soldier is on his deathbed, wanting to say goodbye to his old friend. However, Logan is also offered an unexpected proposition: the chance to be relieved of his regenerative abilities, allowing him to live the life of a mortal. Yashida wants to live forever, and desires to have Logan's abilities transferred to him. Despite refusing the offer, Logan is soon stripped of his powers, making him vulnerable to attack as he works to protect Yashida's granddaughter, Mariko (Tao Okamoto), from vicious Yakuza thugs.

Once Logan and Mariko go on the run, the narrative does become a tad convoluted, as character loyalties are blurry and there are a few twists that probably will not hold up on repeat viewings. Still, the attempt at sophistication is appreciated, especially in the light of the movie's horrendous predecessor. The Wolverine also excels in its depiction of Logan. The issue with a lot of superhero movies, especially X-Men Origins: Wolverine, is that the hero is invincible, rendering the conflicts predictable and unexciting. Writers Mark Bomback, Scott Frank and Christopher McQuarrie fortunately rectify that problem here, as the story explores Wolverine's vulnerabilities, making for much more engaging viewing. Without his immortality, Logan enters a combat scenario more susceptible to injury and even death, which heightens tension.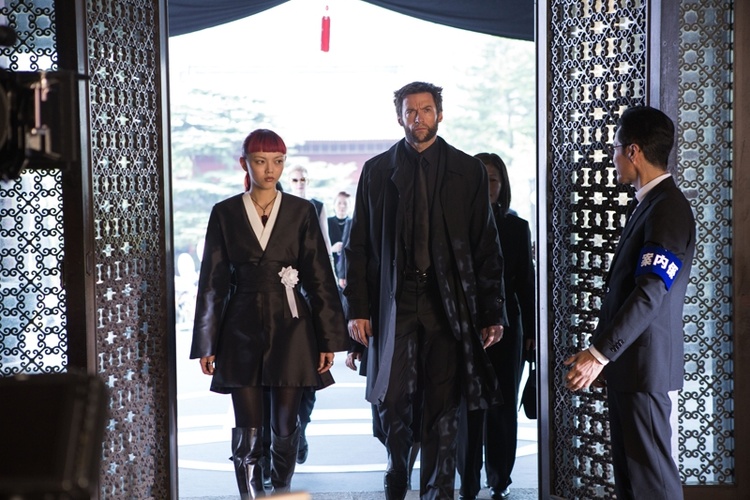 There's an underlying stream of psychological complexity to The Wolverine which is entirely welcome. Rather than the dumb action theatrics of the previous outing, the script explores the effects of Wolverine's immortality on his psyche, and this is a predominantly character-based story, without a big bang every ten minutes just for the sake of it. Logan here is a fleshed-out, three-dimensional character, and his sadness over Jean's death humanises him and lends unexpected weight to his quest. The drama and character development here is undeniably classy, handled with much more competency than one would expect in a summer blockbuster, which is a testament to Mangold's talents as a dramatic filmmaker. It's a shame, though, that the movie succumbs to overblown blockbuster sensibilities into its final third. Granted, this is a summer film, but the need for a big action climax is questionable, especially one as cartoonish as this, clashing with the tone established in the first two acts. It feels as if the drama was written by one person, while the final act was created by someone else entirely. Considering that McQuarrie's script was reportedly rewritten by dumb action film veteran Mark Bomback (Live Free or Die Hard, the Total Recall remake) this could actually be the case.

Keeping the picture afloat at all times is the craftsmanship. Mangold is a skilled director, and the cinematography by Ross Emery is marvellous as well. Setting The Wolverine in Japan for most of its duration gives the production a different feeling than other superhero movies. The elegant Japanese sets, the sense of culture and the production design bestows the picture with a unique flavour, not to mention the proceedings owe more to samurai movies than modern-day comic book flicks. For the most part, the action scenes are magnificent, most notably a breathtaking conflict atop a bullet train that looked cheesy in the trailers but turns out to be a real highlight. And while the climax is overblown to a detriment, it's still watchable thanks to Mangold's competent touch. Unfortunately, however, The Wolverine is a PG-13 film, which is a huge problem since Mangold is clearly pulling punches. At times, shaky-cam and prohibitive editing is used to mask Wolverine's kills, and it feels inorganic and awkward due to the serious tone of the piece. The Wolverine didn't need to be a cheap gore-fest, but a brutal, real depiction of Wolverine's abilities would be more satisfying and coherent. Likewise, Wolverine swears from time to time here, but it feels as if he's holding back, and a less restrictive rating could've livened the dialogue.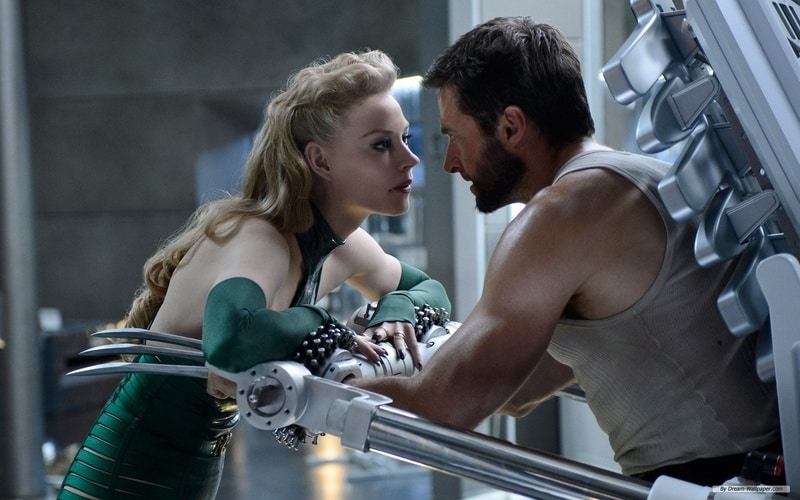 Recovering from the 2009 movie with panache, Jackman delivers an exceptional performance as Logan, confidently handling both the rage-fuelled action scenes and the dramatic stuff with effortless abandon. The script introduces a tender side to Wolverine, which Jackman again handles well; he conveys the inner anguish of the role, and brings out the tortured aspects of Logan's psyche to laudable effect. He also reached his pinnacle physique for the movie - Jackman himself has said that he finally achieved the build he always dreamed of for Wolverine, and it shows. Fortunately, the supporting cast is strong, with Mangold predominantly relying on authentic Asian performers as opposed to big stars. Newcomers Fukushima and Okamoto are especially good, while Svetlana Khodchenkova makes a strong impression as Viper, a mutant with poisonous abilities. The only other recognisable actor here is Janssen, whose part amounts to a cameo, though Will Yun Lee (Red Dawn, Die Another Day) also appears.

Every superhero movie these days is concerned with universe-building, from the classy way that Marvel does it to the shoddy method employed by The Amazing Spider-Man. For the most part, The Wolverine stands alone, telling an independent story without the need to pull in a heady roster of familiar faces or comic book characters. There is, however, a mid-credits scene that you must stick around for which teases the future of the X-Men series. You could not pay me to reveal what happens in the scene, who cameos in it, or what end it achieves, but suffice it to say, it's a stunner. All in all, The Wolverine is a pleasant surprise, far better than this reviewer had anticipated. It gets the tone of Wolverine right, explores his personality in a potent way, and shows off his berserker rage. Nevertheless, one cannot help but wonder what Darren Aronofsky could've made of this project if he didn't drop out in pre-production, as he reportedly aspired to create the brutal, full-blooded, R-rated Wolverine flick that we've been waiting for. Now that would've been phenomenal.

7.3/10