'' Madness? THIS IS SPARTA!''

King Leonidas and a force of 300 men fight the Persians at Thermopylae in 480
B.C.
.
Gerard Butler
: King Leonidas
Visual, artistically flamboyant, action-packed, violently machoistic repetitiveness yet visually stunning and imaginative. This is
300
(2006); The film adaptation from Director Zack Snyder, from Frank Miller and
Lynn Varley's graphic novel, loosely based on real events. Truly immense and the scale epic, violence oozes from it. The illusory green screen and effects really, truly shine as being art and believable.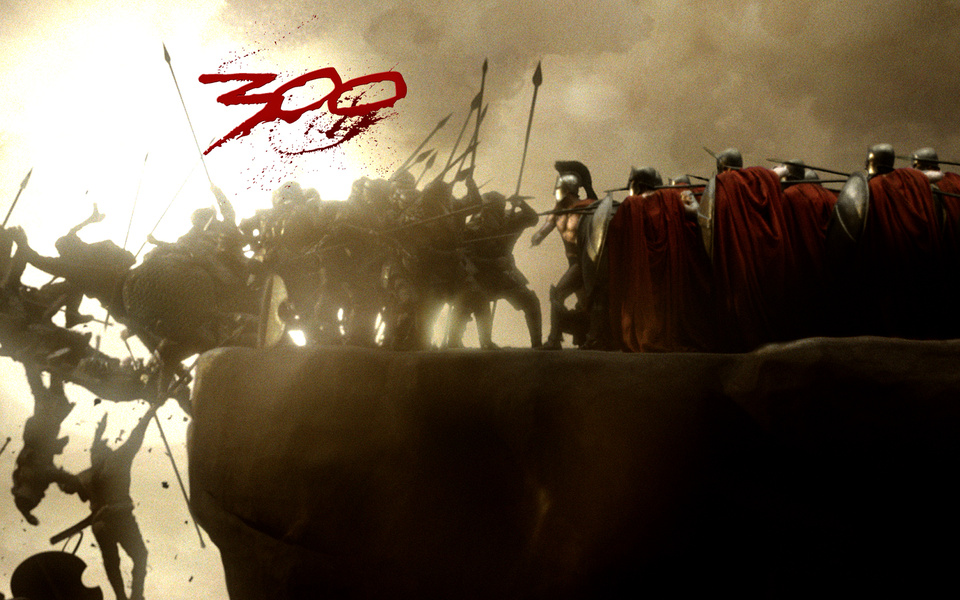 David Wenham's narration is an acquired taste, yet grows on you on numerous viewings in meaningful poetry laden frontiers.
Gerard Butler as King Leonidas was absolutely one with the part he plays. He's such a remarkable versatile actor whom plays such a strong lead. He
IS
Leonidas.
Lena Headley as Queen Gorgo also such a strong leading woman among such a male dominated cast yet shes formidable and a good enough actress to remain stand out.
Michael Fassbender and Tom wisdom as Stelios and Astinos had witty lines and strong humourous chemistry in the film.
Andrew Tiernan as the hunchback Ephialties also has depth, meaning and a layered personality. The betrayer, the judas of the story whom betrays because he's not accepted, because of his deformed weakness that Spartan's cannot tolerate. Abandoned for this, cast away as is the Spartan way. Traitorous but still one can't help but feel sorry for his plight.
Rodrigo Santoro as Xerxes is so moulded into his character I failed to recognize him on my first viewing years ago. He's an ordinary height in real life and on this he's like a 7ft god-like figure. Really looks the part with all the enigmatic beautiful shrapnel decorating his face and illustrious make up.
''This will not be over quickly. You will not enjoy this. I am not your Queen!''

Fans of ancient history and classical studies will find a lot to criticize because it's not an accurate depiction of ancient Greece but you should always make the legend according to John Ford.
The Spartans don't really come across as real characters from ancient times, more of a crowd of wise cracking macho cyphers. But who the hell cares? This is a Graphic Novel inspired film.
This is a truly memorable movie down to the jaw dropping visuals and it's the visuals and music the film will be rightly remembered for. It's a pity that the Oscar voters ignored
300
because certainly make up, cinematography, editing and possibly best supporting actor for Andrew Tiernan as Ephialtes should have been nominated at least and this film obviously will achieve cult classic status in the future if not now.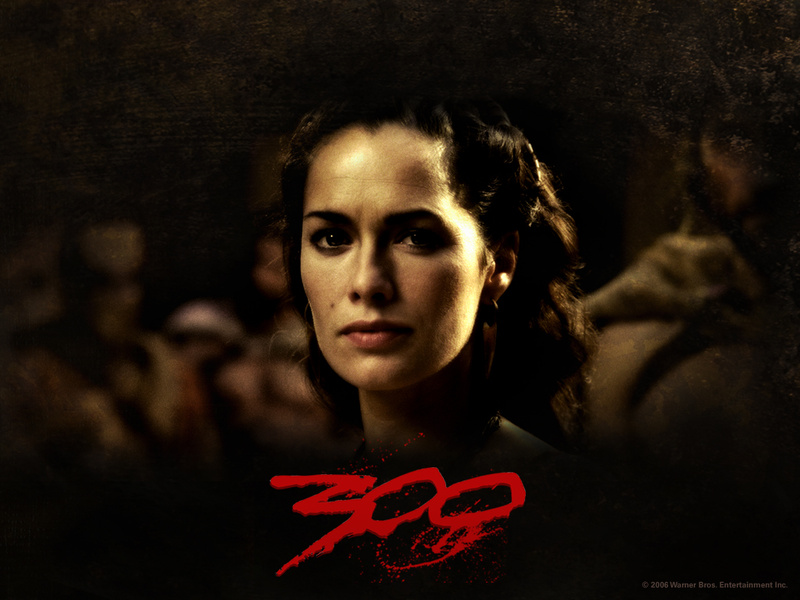 Parts I absolutely loved on
300
are numerous, including a love scene with Butler and Headley, utterly blossoming with passion, their last night of intimacy, for love, a bond persevered.
This movie is more than an action movie for me. It's about love, camaraderie, the defending of what they love, of what they believe in. It's about the power not to give up but follow their
destiny
and to do what they think is the right thing. Plus the fact it's also about the soul-mates; The King and the Queen.
Loved all the battle scenes and great lines:
''Spartans! Ready your breakfast and eat hearty... For tonight, we dine in hell!''

or ''
Give them NOTHING! Take from them EVERYTHING!''
. ''
They look thirsty, let's give them a drink!''
, ''
Feast hearty men for tonight we dine in HELL!
'', I love the reversal here Queen Gorgo says to that black-hearted traitor Theron while skewering him,''
This will not be over quickly. You will not enjoy this. I am not your Queen.
'' The line I love the most and thats so lovely and makes me think of love eternal, ''
My Queen! My wife. My love...
'' It's so heart-felt and so loving and touches my soul, I cannot help but become emotional from seeing this everytime.
The story was great and the segment as you arrive at the closing credits with the sound still roaring and pounding gives one a real surge of vibrancy and energy.
For me personally
300
is certainly unique and inspirational. It's a masterpiece utilizing visual effects, colour, sound, soundtrack and the absolutely stunning performance of the cast.
A graphic novel-to film masterpiece. Quality filming, take a bow everyone who made this possible.
''The world will know that free men stood against a tyrant, that few stood against many, and before this battle was over, even a god-king can bleed.''
10/10