I tried to be optimistic with this film, really I did. But I was doomed as soon as it began.
The first thing I had the misfortune of noticing, was that the film was not centered on the main story that made up the majority of the book, but it was, instead, confused about whatever it was trying to do. Is it trying to be a love story, a musical, a comedy, or an ever-so cliché environmental public service announcement? Oh yeah, did I forget to mention it's a musical? Is it any good? Take a wild guess…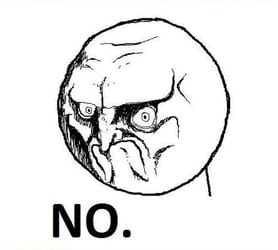 This actually makes the film even more dragged down than it already would be without the music. It's like Hoodwinked, except that film actually had redeeming qualities that excused the annoying songs in it. Yet where that film had humor to redeem it, this film tries to hide behind its source material's main theme, which creates a problem when you're trying to make something that's supposed entertain.
In this film, the main protagonist here supposedly goes against the wishes of his ruler (who is an all powerful dictator that controls the populace and distribution of goods) because he's in love with someone who is also a rebel. Oh gee, where have I heard that before?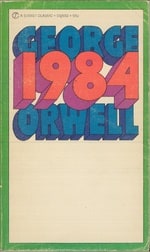 Except, unlike this film, 1984 did not have a "happy ending." I haven't even mentioned the actual story from the book yet.
So after 20 minutes of giving Dr. Seuss the middle finger (a quote actually taken from the book is mocked by one of the characters), our protagonist finally goes to the Once-ler to find out about what happened to all the trees. Why? Because he is in love with someone who wants one.
The Once-ler finally gets to talk about The Lorax. This just so happens to be the best part of the film, but it is absolutely nothing spectacular. In fact, this section gets cut into 3 parts by the "real" plot, with more emphasis on the love story. This manages to give off more environmental messages when not taking the viewpoint of the Once-ler (who is meant to be ambiguous just like in the book, but is completely visible by the end of the movie), in a town that is technically a smaller, plastic model version of Ba Sing Se. Yes, I am of course talking about this Ba Sing Se: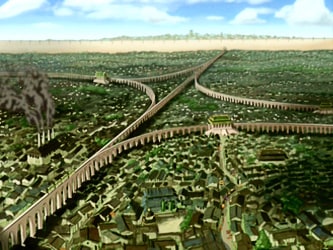 The actual Lorax scenes are the ones that have most of the talented writing put into them, but the movie's length is, for some reason, stretched thin of any potential charm the film could have had, which is exactly why the Lorax scenes aren't that much different from the the rest of the movie. You don't have much fun watching these scenes because they really aren't all that fun, just a little bit more entertaining than the other 5/8ths of the film.
And you know what? The book wasn't all fun either, but at least that was the point. It was meant to be a clear message to children and adults of all ages about how we can make a difference. But here, what we get is attempt after attempt at humor that doesn't work throughout the hour and a half running time, unless, of course, you are a young child; very young. The writers use bears that eat marshmallows and fish with lungs to try and make the film funny because they ran out of good ideas for the human characters before they could actually come up with them. I'm dead serious. And when the film actually does try to be funny with human characters, it either falls flat or it's already been too damn late (or both).
The near end of the film is where it's at its worst. Because here, the movie has become so irritating, it's screaming, "if you don't save trees, you're evil" over and over and over again. That's where the annoying musical numbers come into play because unlike movies that can find their way around sending a message without being annoying the ever-loving fuck out of you, this doesn't even try. It milks the message dry, so much to the point of where it becomes as obnoxious as Al Gore.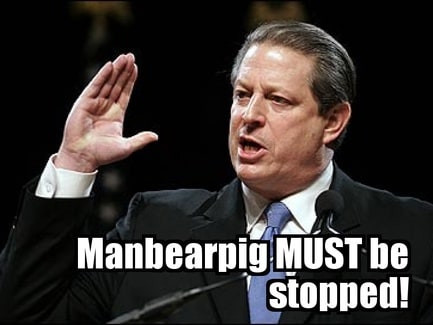 It's kind of sad to see that the creators of Despicable Me can't seem to make another great film, first it was Hop and now this. It is only safe to say that we can hope the best for their first sequel to their best movie. And finally, I would like to add that there are so many better films you can watch that have environmental messages, like WALL-E.