"What is wrong is wrong, no matter who said it or where it's written."

A married couple are faced with a difficult decision - to improve the life of their child by moving to another country or to stay in Iran and look after a deteriorating parent who has Alzheimer's disease.
Peyman Moadi
: Nader
Leila Hatami
: Leila Hatami (Simin)
A beautiful film and story is born from writer and director Asghar Farhadi. It comes in the form of this real, moving masterpiece
A Separation
.
The beauty comes from the way it transports us and shows us a way of life and we the audience become part of this existence. It is intriguing. It is interesting. It is, in my opinion,
very beautiful, painful and real
.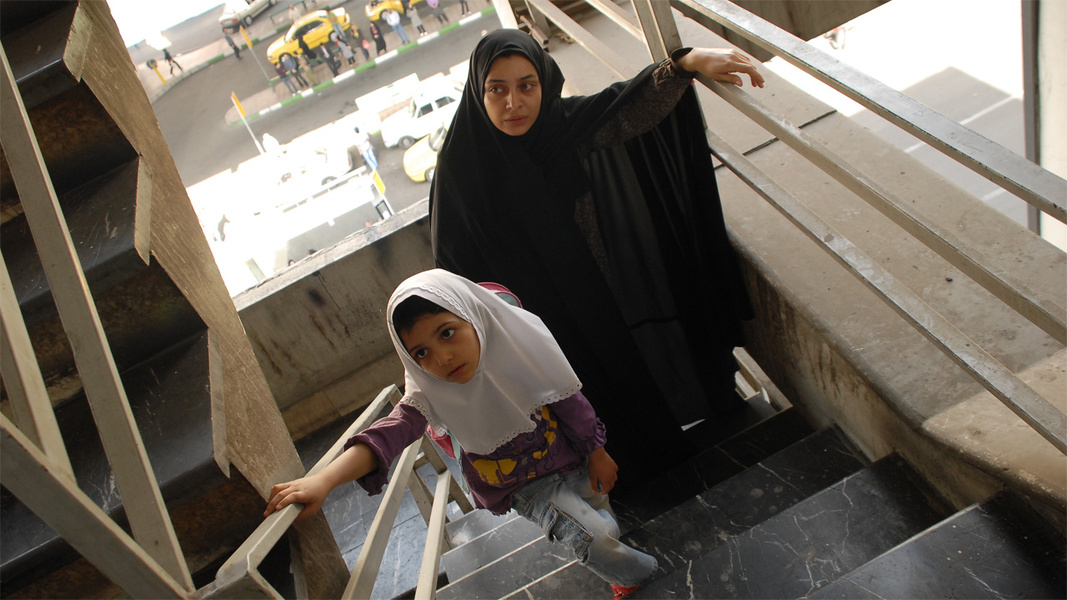 The cast, all previously unknown to me, give performances which echo realistic and powerful resonance. The complex yet subtle tones of a couple struggling to stay together, breaking even under a traditional and strict system in Iran. Yet we have his father suffering from Alzheimer's accompanied by his daughter confused by the ongoing fragmentation of her parents marriage.
The later added conflict with a woman whom is caring for the elderly father and then the blame and distortion regarding the situation and truth behind it all.
A Separation
succeeds in being a dramatic tempest, a storm of human emotion and social uncertainty. The film gives us at the same time an insight into life in Iran, not just the traditions, the disciplines, the everyday workings of everyday people.
As we the audience accompany the characters on their respective journeys and routines, we also see how fused the Law and Religion are in Iran. How pious and strict they follow their beliefs and how it guides them with rules, honour and respect. The Qur'an is followed and stands as a basis for all people.
Religion and politics are entwined in Iran. At times I felt that the West could learn from the positive aspects of having this: Respect, routine, tradition and discipline versus the evils of extreme, total, liberal freedom.
Life has taught me that people need balance. They need air to breathe and they need space to grow... Yet they also need a purpose to do so.
As the film progresses the film asks us:
What is truth?
Who is telling the truth? Are honest people sometimes blinded by confusion regarding lies? How do we deal with loss and change in a society or World that encourages everything to remain the same?
A Separation
is a story and film which deserves all Awards it garnered. It succeeds in being a very moving, deep piece intent on playing with our emotions: The victory lies in realism. We can all relate to the dramatic proceedings and the struggles the characters face when in conflict with each other. This is the human condition. This is temporary. Yet
A Separation
teaches us that these negative times do not weaken us but in fact they make us stronger. We learn and strive to not just overcome these argumentative dramas, but we grow and leave them behind.
The ending leaves us with the couple, and the daughter deciding which parent she wants to live with as they separate:
Particular questions I end up asking are these,
"Should a child, a son or a daughter even have to decide between her parents? How can we choose between loved ones? How can we have one moment to decide upon a life altering conclusion?"
The film leaves the ending up to us. An ambiguous conclusion where it is up to us to answer and decide for ourselves. Such is life.
10/10