You should approach these films with caution. You do never know what you're going to get. Low budget horror films doesn't really shout quality. Still, there are occasions where on might be positively surprised. That's not exactly what happened with
Bundy: a Legacy of Evil
. A low budget film about the infamous serial killer Ted Bundy. The charming monster who went on a killing spree during the 1970s and ended up killing around 30-40 (possibly more) people. Director Michael Feifer have previously done films about other serial killers like Ed Gein and the Boston Strangler. I've not seen those films and after witnessing his take on Ted Bundy, I'm not particularly interested in doing so either. This was just shameful.
I'm rather fascinated by serial killers. I'm interested in knowing why and how someone could do such gruesome things. This film is supposedly a portrait of Ted Bundy. I think it's intention is too give insight into what made Bundy tick. But it doesn't. Nothing in this film adds up to anything. There is nothing here. No suspense or tension. No insight into Bundy. What was the point? It's pointless. The only thing this film told me was that Bundy had a poor childhood, had trouble with women and that he liked to kill them. I already knew that. Why create a 90 minutes long film, if you're only going to tell me that?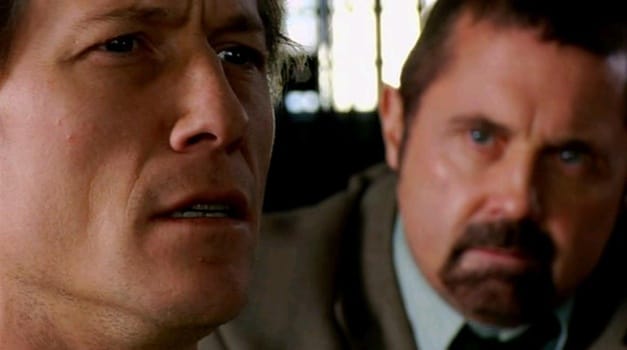 It doesn't even try too explore or tell anything about significant events that happened. It just randomly go from one place and year to another without telling anything really important. It tries to cover a lot, but by resulting it into poor musical montages was terrible decision. Therefore, nothing in it is really significant.
Feifer is obviously trying to avoid the film too look like a standard straight-to-DVD film. But the result is worse than that. Bundy's early scenes with his girlfriend looks like something from a random commercial. The out-of-place courtroom drama looks like something from a totally different (and possibly worse) film. Luckily, Fefier decides to not show too much of the results of the actual actions. Instead we are left with just a lot of screaming. By showing too much blood, gore or other splatter-stuff, we could have ended up with a truly disrespectful film. Not that I'm against showing gore, but judging by the actual events, they should be handled with caution and skills. Feifer doesn't have the skill do that properly. Seeing as when he does decide to show gore, it does look gruesomely poor. Therefore we are left with a film that reminds me more of a serial killer exploitation flick with the look and feel feature-length R-rated
America's Most Wanted
re-enactment segments. If you have seen those things, you know how poor they are. At least those episodes provide proper insight into the chosen person.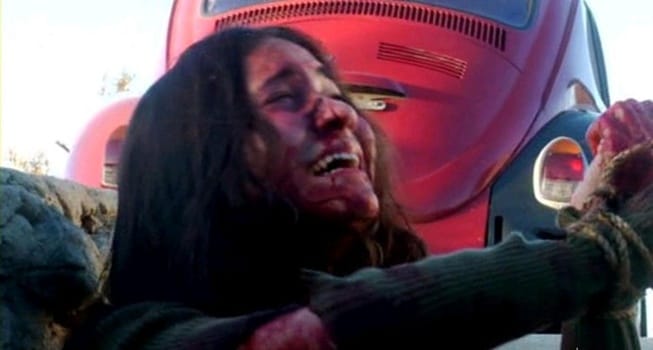 Corin Nemec gives a surprisingly decent performance as Bundy. But there are certain times were he is obviously way too old. Particularly during his high school and college years. Still, his performance is decent. He knows how do go crazy. Sadly, that's basically the only side of Bundy's persona they've decided to portray. Bundy is known for being somewhat of a charmer, someone who you could never ever be able to guess as a serial killer. But director Michael Feifer doesn't address that curiosity. Instead we are left with a boring film that doesn't give any insight into one of the most notorious serial killers in American history.
2/10