Talk about pointless...Even the young audience that this game is focused towards will be scratching their heads within two minutes wondering if they're supposed to be having fun playing this game. If we, as gamers, are supposed to be having fun with a game like Strawberry Shortcake: Musical Match-Ups, then I would like to meet the developer of the game so I can pimp slap him for prostituting this game on us.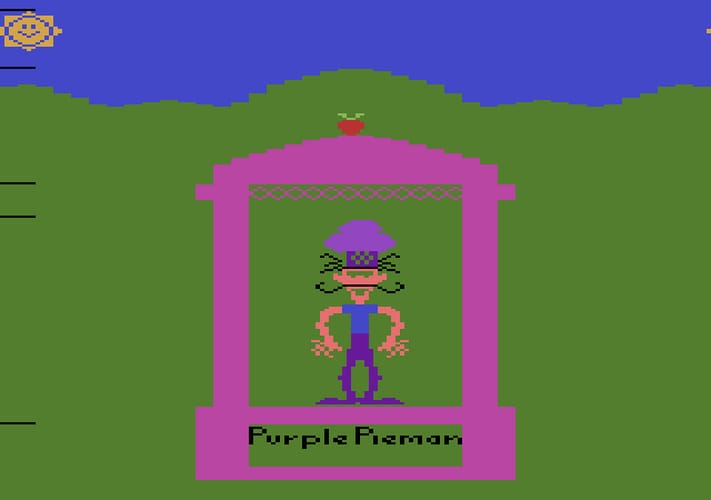 The premise of Musical Match-Ups is mind-numbingly simple. The bodies of various Strawberry Shortcake characters are scrambled in three layers and it's up to you to unscramble them so that they can dance and be happy that they're back in one piece. What's your reward for doing this good deed? Music so awful that your ears may bleed from hearing it.
The music in this game is absolutely terrible...Even by Atari 2600 standards. Some of the music is slightly bearable...But other music, like Blueberry Muffin's song for example, make you want you open a big box of Q-tips, grab a handful of 'em with each hand, replace the cotton with steel wool, and jam them as far into your ears as you can in hopes of doing permanent damage so you'll never have to hear that awful sound again.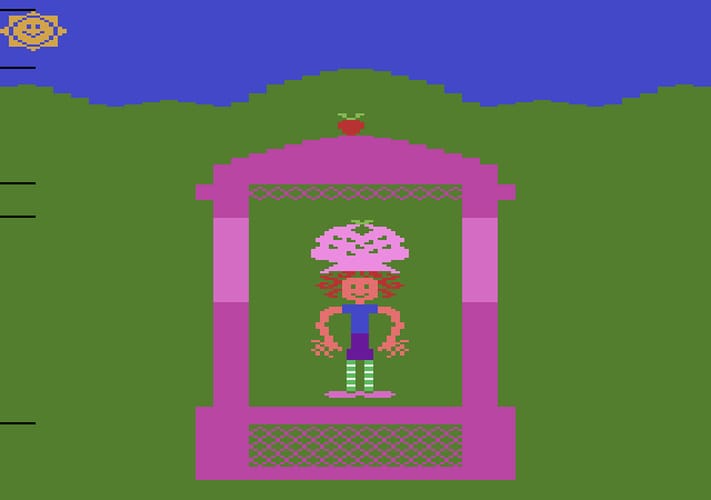 Graphically, this game just feels rushed. I mean, a lot of Atari 2600 games back then had only one screen and not a whole lot of detail...But with the exception of the legs of the characters bending and sides of the little stage the characters are in being highlighted in accordance to which part of the body you're moving, there is absolutely no animation to be seen in this game. It's just as boring to look at as it is to play. I appreciate the graphical style of the Atari 2600 age of gaming....I do not, however, appreciate the barely-moving graphics of Strawberry Shortcake: Musical Match-Ups.
Strawberry Shortcake: Muscial Match-Ups is a terrible game. Even young children will get bored with this in a matter of minutes...Or they'll cry before that happens from the painful music that's drowning their ears. There is absolutely no replay value to be found. E.T. gets a lot of negative press as far as Atari 2600 games go, but for slightly different reasons, Strawberry Shortcake is just as bad...possibly even worse. It's so bad that I would not be surprised if there's a tombstone somewhere that reads something along the lines of, "Here lies Little Timmy Falkins. He played Strawberry Shortcake: Musical Match-Ups and died from sadness." This game was a waste of space on department store shelves when it came out...And today, it's a waste of space in the bargain bin of your local thrift store.
1/10