"The only way to be happy is to love. Unless you love, your life will flash by."
Well. What can you say? After I saw this film I needed some time to let it sink in. You can't deny that this is a very ambitious film from Terrence Malick. He's gone crazy, and by doing so he has created a film about life, creation, destruction, mercy and by how you can keep faith even though everything is taken from you. He's gone mad. Malick gives everything from the beginning, and has created a film that is possibly a bit pretentious, but yet so magnificent and grand, that you really don't know what to say. This is not a film for everyone. Those who are into art films are probably going to fell in love with it right away, while your average filmgoer is more likely to suffer through the film. I'm a bit stuck in the middle. I don't suffer myself through it, but I can't embrace it either. My main problem with it is that Malick doesn't know how to stop. It's just too much.
Malick goes out in full speed from the very start. He never stops. It's beautiful, and gorgeously executed. Which it is during the entire film for the most part. Nearly every frame is beautiful. Yet, it never hits my with the force that Malick tries to do. It's beautiful, but I don't really care. It's too much of everything. It's too overwhelming, too magnificent, too spectacular, it's just too perfect for it's own good. It's gorgeous, but that's it. It's like looking at some kind of painting. It's beautiful, but it doesn't affect me. And when it doesn't affect me, it gets kind of boring eventually.
"Brother. Keep us. Guide us. To the end of time."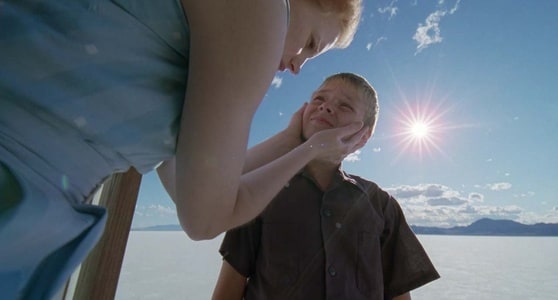 That Malick has a good eye for things that looks good on film, there is no doubt about. Even though I'm not a huge fan of
The Thin Red Line
or
The New World
, I can't deny that they look amazing. He is a master of visuals. The photography in his films are always beautiful. And in
The Tree of Life
he takes it to a whole new level. It's as spectacular as you can get it. It's gorgeous. Even though there are some sequences that is a bit too long, too perfect and too "epic", there are some sequences that makes you speechless. For instance, there is a sequence from when the wife gets pregnant til the child takes it first step. It's insanely touching and beautiful, and it is just magic.
And it is those "simple" scenes that are the best ones. When Malick pull a little bit back, and doesn't go completely crazy. Like the example I just mentioned, or scenes when the brothers are just fooling around with each other, or arguing. The emotion is strong in those scenes, and it is touching. It's completely believable, and the acting from the children are very strong. As a coming of age film it's very strong, even though the setting ain't too original, it's more heartfelt then most other films dealing with the same idea. It seems so natural.
"Grace doesn't try to please itself. Accepts being slighted, forgotten, disliked. Accepts insults and injuries."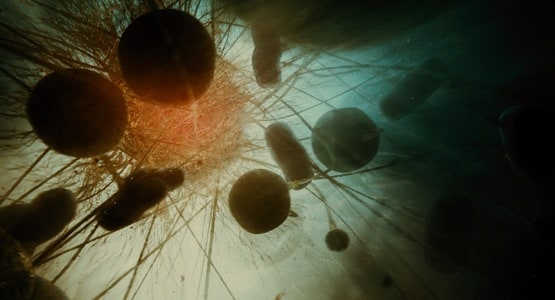 Then it is a bit of a shame that it gets drowned in all the other stuff, it's a shame that Malick doesn't know his own limitations. He tries to put in everything. Even dinosaurs, and it is the dinosaurs that is perhaps the weakest part of the film. Not only because the dinosaurs are poorly placed within the gorgeous frame, but because it shows really good what is wrong with the film. That it is too big. Too naive, too romantic, too sentimental. Another weak link is Sean Penn. He doesn't really belong in the film, and I've read an interview with him saying that he didn't exactly know his place either. He doesn't really add anything.
The Tree of Life
is a rare experience, there is no doubt about that. It's a film that it is hard to put the right words on. It's a gorgeous film that hits many of the right spots, but that still manages to be too spectacular, that it doesn't manage to engage as much as it has potential to do. Malick is ambitious, but this is too much for him to handle. And when it gets to much for him, then it is indeed too much for me as well.
6/10