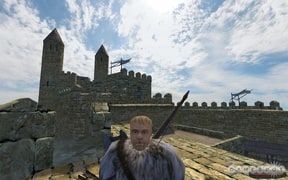 Let me start off by quoting a blurb out of Gamespot's review, because it was that review in particular that kept me away from this title, and I'm glad I read thru many gamer's reviews to give this title a chance.
From Gamespot Review, in which they gave it a low
6.0
out of 10:
TaleWorlds Entertainment has come up with one of the most innovative and user-friendly re-creations of combat ever seen in a first/third-person RPG, with exciting battles on foot, mounted on horseback, and at the head of a private army. Unfortunately, this derring-do is only one part of a cheaply stitched-together, single-player-only role-playing game that replaces plot with a sandbox world that leaves you without a clue of what to do or where to go. There is something positive to be said for wide-open RPGs that leave the storytelling up to you, but this game is so incomplete that it'll feel as if you're being asked to script a heroic saga without the benefit of pen and paper.
... Full Review...
Despite the scathing review above, this release is getting quite a good reputation amongst fans of epic RPGs. I'm not a fan of review that bash a game because it doesn't fit a 'mold' they envision. It seemed that GS was comparing this as the next Oblivion, but fact is this is a very ambitious and great game by an indie developer. They didn't have a massive budget for Hollywood-style voice actors, riveting plot and very tight storytelling and scripting. And to be honest, many gamers out there
want
a game that is very open-ended and throws you into a world where you determine your own goals and quests. And judging by the vast amount of gamers who wrote their own
reviews
on Gamespot's website, majority do view its wide-open gameplay as a bonus, not a negative, and the attack combat system certainly puts games like Oblivion to shame.
Its nice to see indie developers pushing the envelope in game design, and it makes GS look very biased when they review such a great title as this one. If you're a fan of massive Epic RPGs and are NOT a fan of hold-your-hand very linear storytelling in games, you owe it to yourself to check this gem out.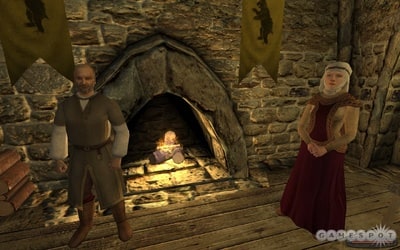 8/10