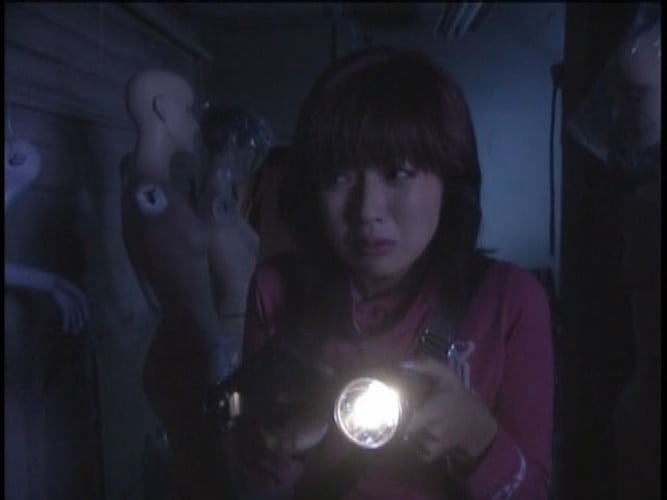 If they'd stuck with what worked, this would have been a gripping, moving series from beginning to end. I kept marveling at how immediately and consistently disarming Kyoko Fukada is, managing to play a character who's overtly stupid, whiny, and childish yet still comes across as guileless, humble, understanding, helpful, selfless, likable, and funny. I can remember only one moment where I saw something resembling a smirk--when her fiance seemed like he might be mimicking her in the hotel: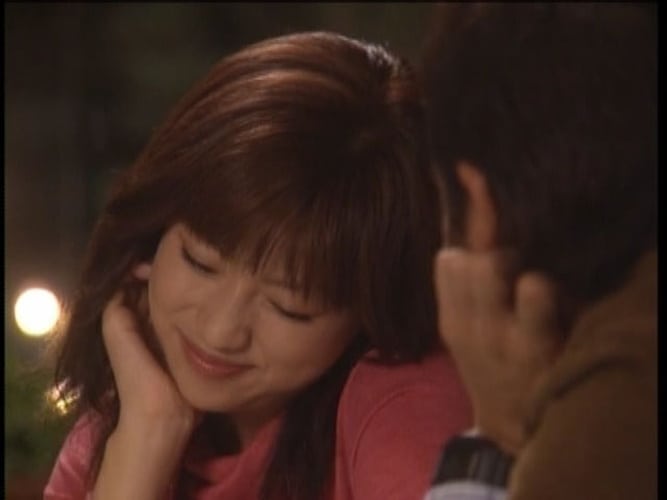 Impossible not to like her, and its rather terrifying how good she is at keeping it that way, with no sense of what might lie underneath should she ever slip. Unfortunately, they tried to mix in parodies of police dramas with a lot of characters who are nothing but comedy props and it falls painfully flat again and again until you're groaning as soon as you see them start up, yet they do little to rework these parts by the end of the series. Maybe they felt they had no choice because the series is based on a manga. If you can bear with it through these parts, the rest is great. For more of Kyoko Fukada, I recommend Yama Onna Kabe Onna (2007).
English fansubs available for this series that are better than those that come with the Ember Power DVDs. They're also based on those DVDs, so you don't have to retime them.
9/10