Arriving mere months after the release of 2016's
Patriots Day
,
Stronger
is not just another film solely concerned with the 2013 Boston Marathon bombings. Indeed, whereas the Peter Berg-directed
Patriots Day
superbly covered the attack and subsequent nationwide manhunt for the bombers,
Stronger
traverses different territory to tell a more personal and intimate story; a biographical drama about one of the many people affected by the blasts. The material is more or less Hallmark "movie of the week" territory, but director David Gordon Green astutely avoids maudlin sentiment. Indeed, as opposed to overbearing music or cheesy, on-the-nose dialogue, Green's approach is sophisticated and low-key, relying on the strength of both the actors and the story. The R rating helps, as honest-to-goodness gravitas and authenticity permeates the production, with Green able to explore less savoury details whilst always displaying appropriate tact.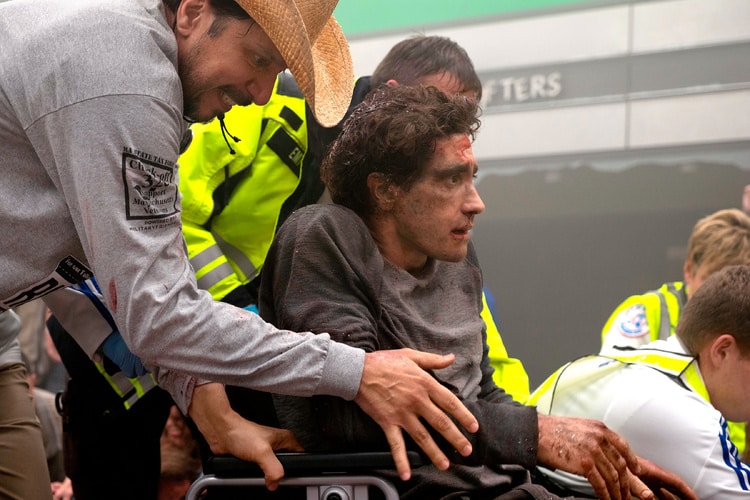 A blue-collar Costco employee living in Boston, Jeff Bauman (Jake Gyllenhaal) still lives with his alcoholic mother (Miranda Richardson) and spends most of his time binge drinking with his pals. Jeff's immaturity and unreliability frustrates ex-girlfriend Erin (Tatiana Maslany), whom he cannot get over or let go even after three break-ups. Following a brief meeting with Erin in a bar, Jeff hopes to definitively prove his worth by attending the 2013 Boston Marathon to cheer her on as she passes the finish line. However, Jeff is caught in a bomb blast, which instantly changes his life forever. Losing both of his legs, Jeff is confronted with a grim road to recovery as he adjusts to life confined to a wheelchair, relying on his extended family as he endures therapy and rehab. Jeff's relationship with Erin becomes stronger than ever when their romance rekindles, and he's lionised as a symbol of resilience by the city, but Jeff is reluctant to embrace his new existence - he perceives himself as a loser, and struggles to come to terms with his disability that will never heal.
Adapted from Jeff's 2014 memoir (which was co-written by Bret Witter),
Stronger
purportedly represents an accurate retelling of his story, hewing relatively closely to the real-life events. Scripted by John Pollono (his first feature film credit), the movie wastes little time getting to the marathon bombing, which actually occurs at the ten-minute mark. The build-up to the event is short and brisk, with no half-hearted attempts to cover Jeff's childhood (or life in general up until that point), and with the screenplay giving proper dimension to the characters in the aftermath of the attack. Furthermore, not much time is dedicated to the bombing itself, and
Stronger
subsequently remains focused on Jeff to explore how the event permanently affected both him and his family. Pollono's script emphasises the immense pressure that Jeff felt on his road to rehabilitation, doubting himself and struggling with internalised chaos, in addition to suffering from PTSD. The movie is realistic and at times uncomfortable, highlighting Jeff's recognisably human shortcomings and preserving his family's insalubrious qualities. Nobody here is a saint, and Jeff is not infallible (he is prone to aggressive outbursts of temper), but
Stronger
celebrates his spirit of redemption, showing the man coming to terms with both his disability and what he represents to the people of Boston.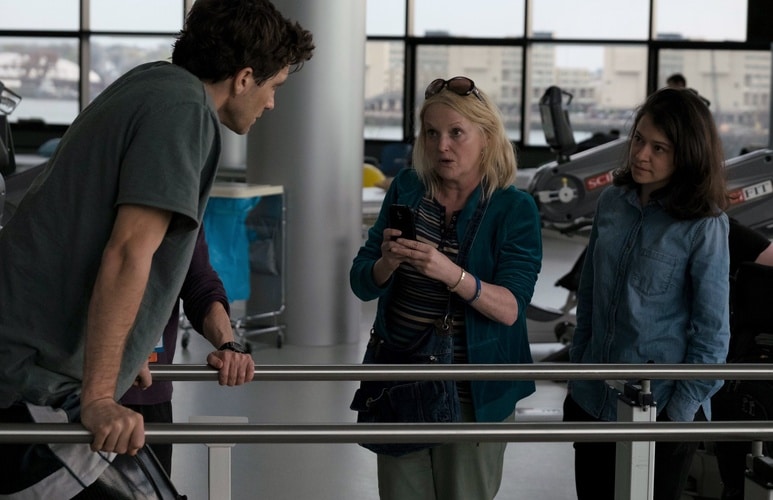 Admittedly, there is nothing groundbreaking about Stronger from a narrative standpoint. This is a true story, but the list of recognisable clichés runs long: an arrested adolescent finally growing up, ex-lovers getting back together following a tragedy, a person overcoming adversity, and so on. Nevertheless, Green's treatment of the material is top-flight; he moulds the conventions into a powerful and compelling watch, eschewing manipulative melodrama and establishing a stark tone that rings true. Green may not be an obvious choice for this type of production due to such directorial credits as Pineapple Express and Your Highness, but this is not his first foray into low-budget drama (see George Washington or Snow Angels), and he directs Stronger with a confident hand. Smartly, Green does not revel in exploitation, minimising the bombing's gory details - rather, the rating permits effective yet tactful scenes showing Jeff's bandages being changed, or first responders tending to Jeff's legs after the blast. The dialogue feels authentic to boot, particularly with curse words allowed, while other details contribute to the feeling of realism, especially Boston's enthusiasm for their professional sports teams.
Gyllenhaal, who also produced the movie and was instrumental in bringing this story to the big screen, is arguably at his finest portraying Jeff Bauman, supported by seamless visual effects to sell the illusion of amputated legs.
Stronger
calls for a lot of the actor, but his handling of the dramatic material is outstanding; see the aforementioned scene of Jeff's bandages being changed in hospital for the first time, or an emotionally intense moment in a car with Erin. Speaking of Erin, she has a genuine part to play in the story beyond a simple romantic interest, feeling perpetually frustrated by the situation but internalising her annoyance. Maslany, who made such a positive impact in the cult television series
Orphan Black
, is sublime in the role, further demonstrating her immaculate dramatic chops. It's a welcomely nuanced variation on the long-suffering girlfriend role. Rounding out the primary cast is Richardson as Jeff's brass tacks mother; she espouses a completely believable Boston accent, and does not glamorise the character. Every member of the cast feels wholly authentic, with Green even recruiting the actual medical professionals and rehabilitation team who helped in Jeff's recovery.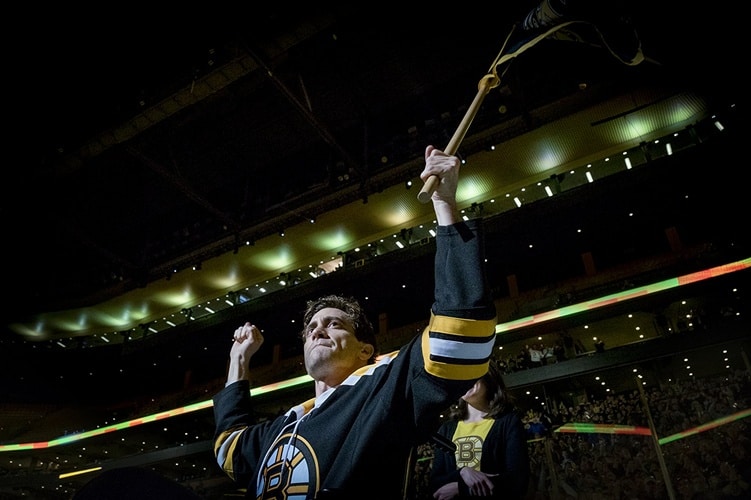 Nothing feels inessential within Stronger's two-hour running time, and each event receives sufficient breathing room to make a real impact, which is the major benefit of a biographical movie zeroing in on a short space of time. It does not exactly reach great emotional heights, and it is not pleasant viewing, but this is a worthwhile story that is well-told, even if the movie fails to acknowledge that Jeff and Erin filed for divorce in early 2017. Even though Stronger bombed at the box office and was completely ignored by major film award associations, it is worth your time and attention.

7.9/10