In the beggining of the last century,Daniel Plainview looking for silver in the American South.He discovered oil and soon became fabulously rich,and continued to seek new sources of greed in California.
This is with few words the plot of the movie of Paul Thomas Anderson,one the most interesting directors of our days.
And in this movie Anderson reduces the criticism in order to shed light on the results of the influence of power in values ​​of a man.Anyway through the script and the narration of the story is easy to do comparisons to contemporary life and the the conflicting ideologies of the main characters of the film with contemporary political controversies surrounding the oil and religion.
The script is amazing and the music of Jonny Greenwood too.The music gives a basement,dark and pessimistic atmosphere stripped of every healthy human emotion.
And now few words about Daniel Day Lewis.That he is a very good actor we already know.But in this movie is simply brilliant and amazing.There are no words to describe this performance (one of the best performance in the history of cinema).Creates from the start a character which is ahead of his time based on speech and behavior of the period.Definitelly his best performance.Paul Dano plays the two key men in the life of Plainview,the informant and the pastor,and he is going very well in this difficult double? role.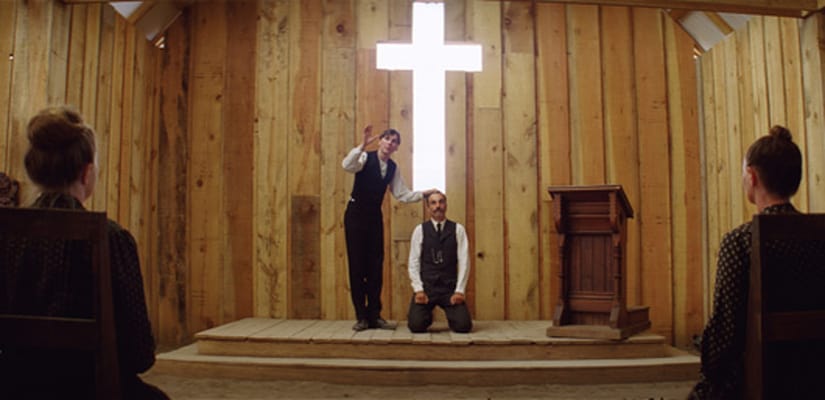 Brilliant,very smart and effective multi-level script,with a pile variations and meanings.Affect the American dream, capitalism, religion,and the ambition of every man for success,and all the elements that surround our human existence like jealousy,betrayal and revenge.
10/10