Following up a directorial debut like 2015's sleeper surprise
Bone Tomahawk
is a tall order, but prodigy writer-director S. Craig Zahler defies the odds (and his own relative inexperience) with seemingly little effort.
Brawl in Cell Block 99
is a fucking masterpiece from top to bottom; a brutal, completely mesmerising showcase of extreme violence, hyper-masculine behaviour and dark humour, buoyed by superb direction and a remarkable, career-defining performance by Vince Vaughn. An ode to old-fashioned prison films and grindhouse cinema, Zahler's sophomore effort further demonstrates his unique filmmaking voice, with deliberate but enthralling pacing, and a screenplay that crackles with unforced wit. There is genuine artistry throughout
Brawl in Cell Block 99
to boot; this is practically an art-house movie, but it's also more accessible than that label implies.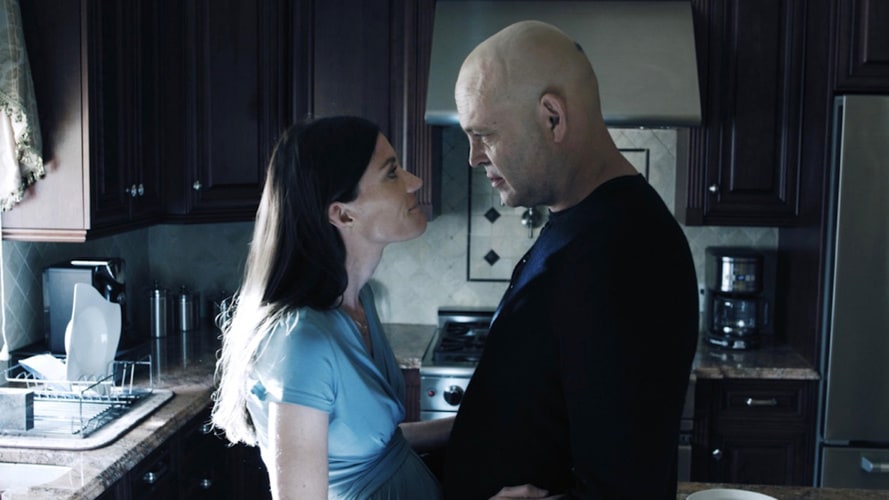 A recovered addict and former boxer, Bradley Thomas (Vaughn) loses his job as a tow truck driver and discovers that his wife, Lauren (Jennifer Carpenter), is seeing another man. Determined to put his life and marriage back together, Bradley becomes a successful drug runner for old friend Gil (Marc Blucas), while Lauren falls pregnant; their second attempt to have a child. Bradley is cautious and proficient in his line of work, but things go south when Gil gets into business with Eleazar (Dion Mucciacito). When Bradley works alongside a pair of Eleazar's enforcers to pick up a shipment of crystal meth, the police get involved, compromising the job and putting Bradley behind bars. Unwilling to give up Gil to the police, Bradley is sentenced to seven years in a medium-security prison, which separates him from Lauren in the latter stages of her tough pregnancy. However, Eleazar is not willing to let Bradley off the hook, demanding that he gets himself moved to Redleaf, a maximum security facility housing a special target whom Bradley must assassinate to pay off his outstanding debt. With Eleazar's men holding Lauren hostage, Bradley has little choice but to comply.
Chief among
Brawl in Cell Block 99
's strengths is that Zahler is unafraid of length. Although the narrative is largely uncomplicated and the movie could have probably run a proverbial 89 minutes, Zahler lets the story breathe with a running time exceeding two hours, creating an intoxicating atmosphere and keeping us under his spell until the end. For its first two acts,
Brawl in Cell Block 99
concentrates on procedural minutiae. Prior to Bradley's incarceration, Zahler lets us watch the drug trafficker engage in his routine as he travels around delivering product, exercising caution at every turn and concealing his car with a camouflage net when it is not in use. When Bradley transfers to prison, Zahler lingers on mundane details such as surrendering personal belongings, initial checks, and orientations, letting us authentically feel his frustrations. Visceral highlights pepper the movie, but
Brawl in Cell Block 99
takes off once it reaches the titular Cell Block 99 in Redleaf, populated with the worst types of criminals and overseen by ruthless, immoral guards.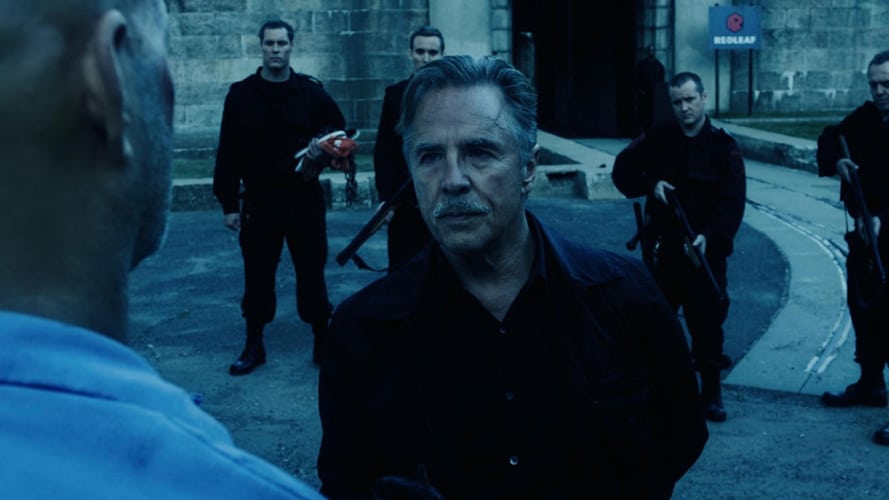 In spite of a limited budget, Brawl in Cell Block 99 never feels like a direct-to-video cheapie, as the technical presentation from top to bottom is outstanding. Zahler's style is defiantly stripped-down and old-fashioned; music is minimalist, pauses are allowed, and shots run for longer than a second each. Furthermore, Zahler achieves practically everything in-camera, making use of squibs and prosthetics, on top of blank-firing weapons and real explosions. This may seem like a minor victory, but in an age of digitally-enhanced action movies, Brawl in Cell Block 99 is a breath of fresh air. Even though the brawls take place in dim corridors and subterranean rooms, they are a masterclass of choreography, shooting, and editing. The vicious prison fight scenes are welcomely steady, often occurring in extended wide angles to do justice to the unpolished but satisfying choreography. In addition, a badass, low-key score complements Benji Bakshi's (Bone Tomahawk) stylish, atmospheric cinematography, making this one to watch on a large screen with surround sound. Meanwhile, the deliberately retro-style prosthetics and practical gore effects are effective, allowing us to watch faces get ripped off, arms being brutally broken, and skulls being shattered. This is the type of violence that makes you cringe and turn away (awesome though it certainly is), which is so rare in contemporary cinema. 
As Bradley (do not ever call him Brad), Vaughn is the movie's secret weapon; he is one of the key reasons why
Brawl in Cell Block 99
works as well as it does. Perhaps owing to his many years of awful comedies, Vaughn's comedic timing and delivery is ace; Bradley is a complete wise-arse, and his one-liners crackle with the sort of wit that Quentin Tarantino was once capable of. Additionally,
Brawl in Cell Block 99
is one of Vaughn's only movies to use his imposing height to make him appear intimidating and scary. Vaughn worked to get himself into shape to convincingly portray this physically tough former boxer with a fiery temper, and it really is a sight to behold when Bradley is unleashed. Vaughn is well matched against a sensational Don Johnson as the sadistic Warden Tuggs, who runs Redleaf with a no-nonsense attitude. Johnson exudes masculinity and badassery from every pore, and he is a captivating on-screen presence. The supporting cast is effectively filled out with the likes of Jennifer Carpenter (
The Exorcism of Emily Rose
), Udo Kier playing one of Eleazar's associates (
of course
he's a villain), as well as
Buffy the Vampire Slayer
's Marc Blucas, among others.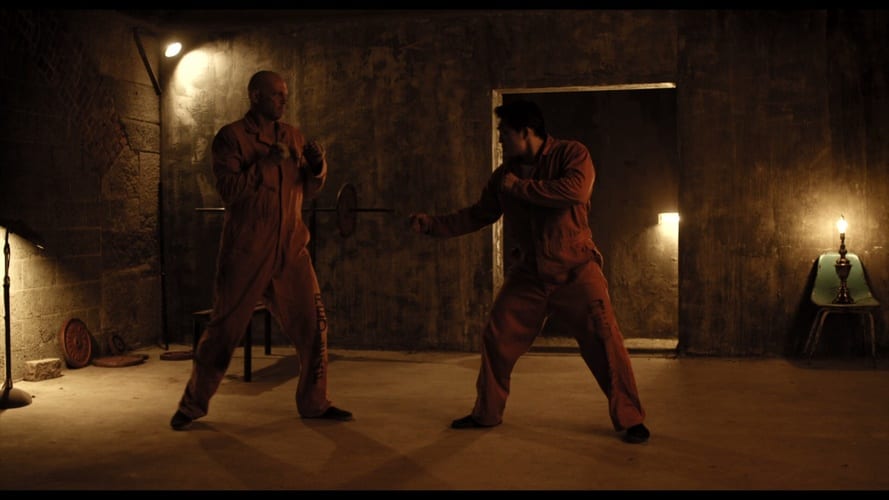 Brawl in Cell Block 99 is a manly classic for the ages; the work of a genuine auteur committed to a vision, regardless of political correctness or commercial-friendly ratings. Every frame and dialogue exchange throughout the movie is entrancing, and it's hard to foresee precisely what will happen next because Bradley is so unpredictably brutal. With a focused narrative that is free of unnecessary tangents, the two-hour duration of Brawl in Cell Block 99 flies past in what seems like half that time. It never feels like a chore, nor does it lose momentum, which is a testament to Zahler's command of the screen. The extended climax, meanwhile, is heart-stopping and riveting, and the movie manages to end with a bit of unforced emotion. Although certainly not for all tastes, Brawl in Cell Block 99 is essential viewing that's impossible to forget.
9.1/10