A somewhat obscure "Ozploitation" action-thriller from 1986,
Fair Game
is more competent than its status as a cult VHS rental might imply. Reportedly produced for a scant $1.26 million, the film is overly simplistic and pared-down, clocking in at an economic 86 minutes which does not permit much time for significant character development, but it's undeniably thrilling thanks to the superb stunt-work and taut editing. There are traces of revenge movies like
I Spit on Your Grave
or
The Last House on the Left
in
Fair Game
's narrative DNA, but the archetypal genre tropes are filtered through an Australian perspective, which gives it a unique flavour and more visual appeal. Exciting and entertaining,
Fair Game
deserves more recognition than it appears to receive.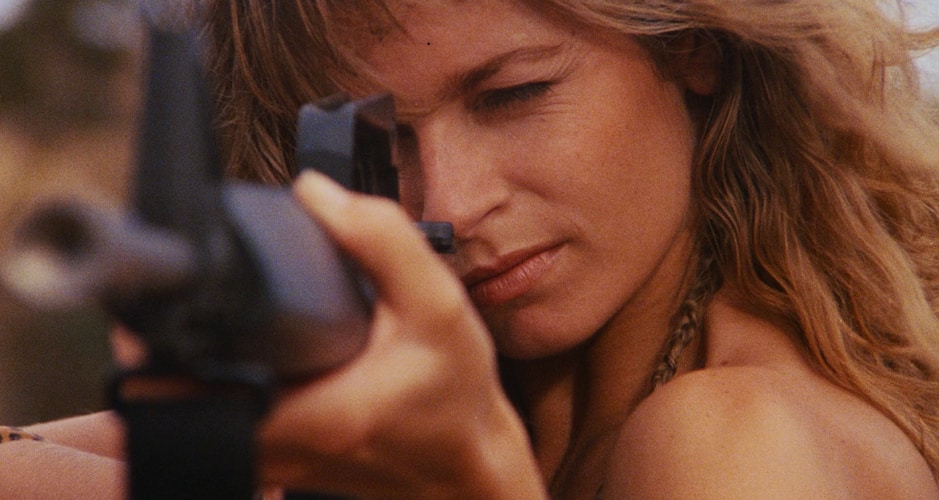 An attractive young animal enthusiast, Jessica (Cassandra Delaney) runs a wildlife sanctuary in the Australian outback, spending her days tending to the needs of the local fauna. However, she is confronted by a trio of kangaroo hunters - Sunny (Peter Ford), Ringo (David Sandford) and Sparks (Gary Who) - who begin hunting animals on her sanctuary. Jessica tries to put up a fight to protect the animals, but this only shifts the hunters' attention to her. Stranded at her homestead after her car breaks down, and with no phone to call the police, Jessica is left to fend for herself as the kangaroo hunters begin to terrorise and abuse her, with potentially lethal consequences.
With a script credited to Rob George,
Fair Game
's narrative is almost defiantly uncomplicated, and the story admittedly proceeds with flimsy slasher movie logic - after all, there's no real reasonable motivation for the three hunters to begin terrorising Jessica outside of simply being bored. She does interfere with their poaching, but reacting by torturing and trying to kill her is a bit extreme. In addition, character development is slim at best - outside of a few surface-level attributes like being an animal lover, Jessica has no discernible personality. Apparently the film ran considerably longer in earlier workprint versions before being cut down to its final length of 86 minutes, but none of the excised footage has been released. Perhaps there was originally meant to be more to the narrative and the characters, but one can only speculate. To be sure, the fact that the action starts early (the first chase is
literally
four minutes in) and scarcely lets up does make for fast-paced viewing, but the movie does start to feel a tad repetitive in its final third. The level of torture progressively builds in intensity and severity, but there is still not quite enough variety to sustain the movie.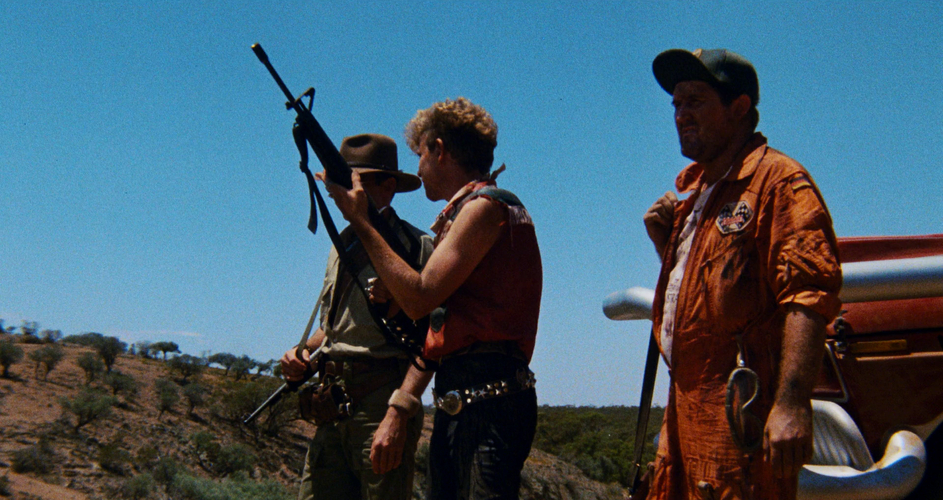 Fair Game was shot by legendary Kiwi cinematographer Andrew Lesnie, who went on to shoot the 1986 Aussie crocodile flick Dark Age, all six Middle-earth movies, and many more. The beautiful Australian outback is, of course, the real star of this movie, and Lesnie's photography wonderfully shows off the outback landscapes, while the action sequences are comprehensible and well-shot. Shot on grainy 35mm film, there's a gritty, visceral intensity to the production, with the homestead and all of the vehicle feeling authentic and lived-in, while the stunts and pyrotechnics hold up all these years on. The stunt-work is simply outstanding, with intense chase sequences and breathtaking set-pieces, the likes of which would require digital effects if the movie was produced in the 21st Century. There's a genuine thrill inherent to watching perilous stunts from this pre-digital era, before CGI could be used to enhance action set-pieces or even remove safety wires. Fair Game really feels like more than just another VHS cheapie, as Mario Andreacchio's direction is surprisingly assured, production values are convincing, and the film editing by Andrew Prowse (The Siege of Firebase Gloria) is tight. Also commendable is the design of The Beast, the truck that is driven by the kangaroo hunters. The visuals are nicely complemented by Ashley Irwin's original score, which is on the cheesy side at times, but is effective and exciting more often than not.
Delaney (who slightly resembles a young Linda Hamilton) was only in her early 20s at the time of shooting and did not have much feature film experience, but she throws herself into the role both physically and mentally. It's a convincing performance, and precisely what
Fair Game
needed to anchor the story. The kangaroo hunters, meanwhile, are easy to dislike, and the actors do an adequate job with the material for the most part, stilted though they occasionally may be. Dialogue is not always successful, however, with some tin-eared chatter that needlessly underscores the on-screen action when purely visual storytelling would have been sufficient and, frankly, superior.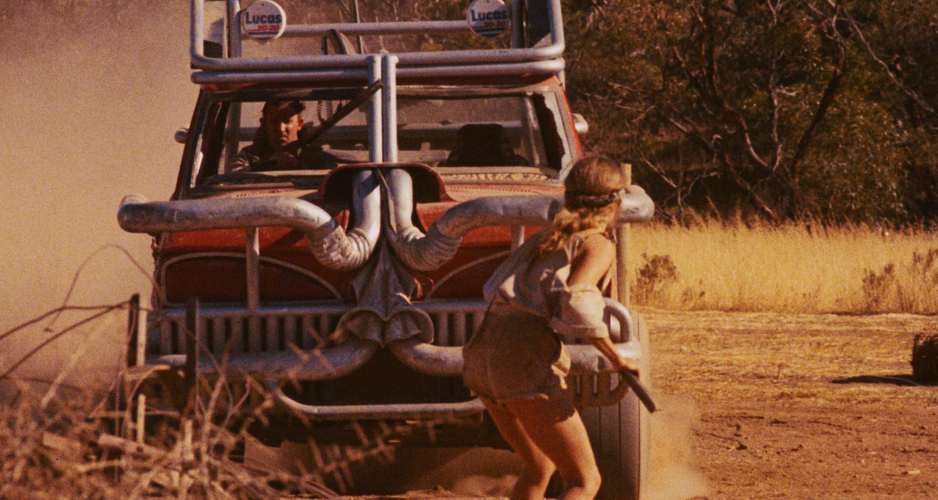 With its energetic direction, snappy pace and rousing action set-pieces, Fair Game is better than it probably had a right to be, though don't expect any underlying themes or emotion. This is hollow but well-executed Ozploitation, pure and simple, and it thankfully never feels too uncomfortably sadistic or in poor taste. Although the film is brutal when the occasion calls for it, the violence does admittedly feel relatively tame, even for a 1980s production. Certain moments are on the histrionic side, and the movie never exactly feels expensive, but Fair Game has aged gracefully for the most part, which is a huge credit to the filmmakers. For those who enjoy old-fashioned revenge thrillers, this Aussie production should prove to be a satisfying sit.
7.1/10