The literary works of celebrated author Stephen King have been adapted into dozens of feature films, but 2017's
It
represents one of the most successful page-to-screen translations to date. An adaptation of King's 1000-page novel of the same name published in 1986, this proficiently-constructed and riveting horror endeavour is also one of the best contemporary genre films of the decade, thanks to the laudable efforts of director Andy Muschietti and the three credited screenwriters. King's "It" novel was previously turned into a television miniseries all the way back in 1990, but Muschietti's update more than justifies its existence, bringing the source to life in extraordinary ways and finding its own voice. The picture is certainly frightening, but
It
primarily excels because the screenplay shows interest in dramatics and character development as opposed to just lazy jump scares. Indeed, viewers simply seeking fast-paced, undemanding instant gratification may be advised to look elsewhere.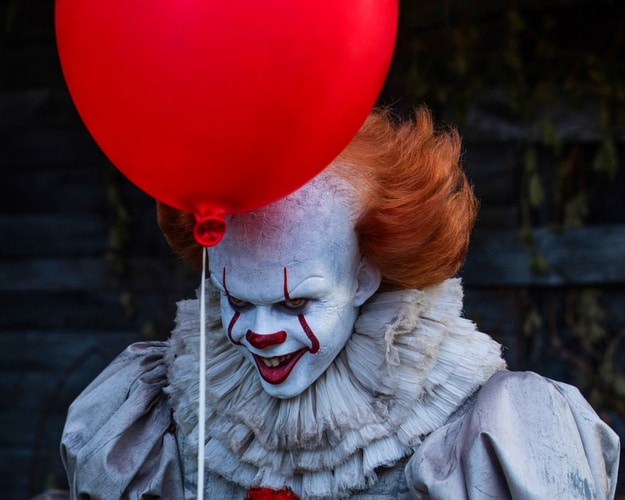 In the small town of Derry, Maine, dozens of unsolved child disappearances occur once every generation. With school finished for the summer of 1989, a curfew is in place after a number of children vanish without a trace, including Georgie Denbrough (Jackson Robert Scott), who left home during a rainstorm to sail his paper boat but never returned. Thoughts about Georgie plague his older brother Bill (Jaeden Lieberher), the de-facto leader of a group of social outcasts branded as The Losers' Club. Refusing to accept that Georgie is gone for good, Bill seeks the assistance of his friends - Ritchie (Finn Wolfhard), Stanley (Wyatt Oleff), Eddie (Jack Dylan Grazer), Beverly (Sophia Lillis), Mike (Chosen Jacobs), and Ben (Jeremy Ray Taylor) - to investigate. The group, who are abused by psychotic town bully Henry (Nicholas Hamilton), are soon taunted by visions of Pennywise the Dancing Clown (Bill Skarsgård), a sinister shape-shifting demonic entity from which nightmares are made. Pennywise only awakens every 27 years to feed on the children of Derry before returning to hibernation, and the Losers refuse to become his next victims, banding together to confront their worst fears and overthrow the clown.
Whereas King's book was partially set in the late 1950s, this adaptation shifts the story to 1989, which will allow the second half (in the upcoming sequel) to unfold in present-day. Muschietti and his team manage to seamlessly weave '80s pop culture references into the picture to vividly evoke this particular time and place - for instance, a local cinema marquee advertises
Lethal Weapon 2
,
Batman
and
A Nightmare on Elm Street: The Dream Child
, while a poster for
Gremlins
is displayed on a bedroom wall, and Ben desperately tries to conceal his fandom for the boy band New Kids on the Block. A healthy sense of humour is evident throughout the film (the one-liners are almost endless) which keeps it enjoyable and watchable, on top of being frightening. There is a minor
Stranger Things
vibe due to the young characters and '80s setting, but one must bear in mind that
It
was in active development before the Netflix series initially dropped. (Interestingly, the
Stranger Things
masterminds - The Duffer Brothers - were actually in the running to direct
It
at one stage.)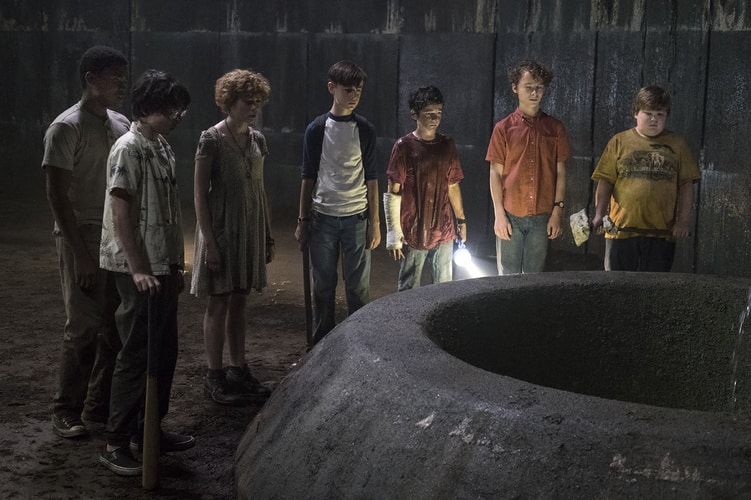 Clocking in at a hefty 135 minutes (including credits), It's length may be daunting, and it does feel like a full meal, but Muschietti uses the generous length to deal with characterisations and drama. The town of Derry almost feels like the true villain of the story, as many of the elders are portrayed as predatory and uneasy, while Henry is a violent, deranged psychopath of a bully who does not balk from carving letters into Ben's stomach with a knife. Members of The Losers' Club have their own personal issues to contend with, and the material is exceedingly adult; Beverly is ostracised for false rumours of promiscuity and suffers sexual abuse at the hands of her father, for example, while Eddie has a domineering, obese mother who keeps him feeling paranoid about his health, and Mike is bullied due to the colour of his skin. However, certain fragments of the narrative appear to be missing, and some parts of King's book were reportedly excised. There are talks of an extended cut which could rectify this, even though the movie is certainly long in its current state and could probably stand to be a bit tighter - certain scenes or moments could be removed.
The original
It
miniseries was understandably held back by its budget as well as the constraints of network television and early 1990s televisual aesthetics, but this update had more freedom to truly explore King's macabre imagination and do justice to the literary source. Backed by a $35 million budget and with a hard R rating in place,
It
is gruesome and unsettling, with a violent opening attack to set the scene. Pennywise takes several other forms throughout the picture, with his antics being aided by digital trickery and visceral make-up to convey the breadth of the character's evilness.
It
may not be the scariest movie ever made, but it is unquestionably chilling and unnerving, and it has its terrifying moments. Muschietti belies his relative inexperience (he last oversaw 2013's underwhelming
Mama
) to orchestrate the horror here with the confidence of a genre veteran. Muschietti and his team generate scares using imagery, periods of silence, well-judged music and an intricately-designed sound mix, exhibiting more creativity than any number of more formulaic genre endeavours. The cinematography by Korean maestro Chung-hoon Chung (
Oldboy
,
The Handmaiden
) exhibits unending visual flair - compositions are strong and lighting is exceptional, making great use of shadows. Flawlessly complementing the visuals is Benjamin Wallfisch's spine-chilling original score, while there is also a selection of great '80s tunes to give the picture more flavour and emphasise the period setting. Admittedly, not all of the CGI-enhanced mayhem is entirely successful, but this is a minor quibble.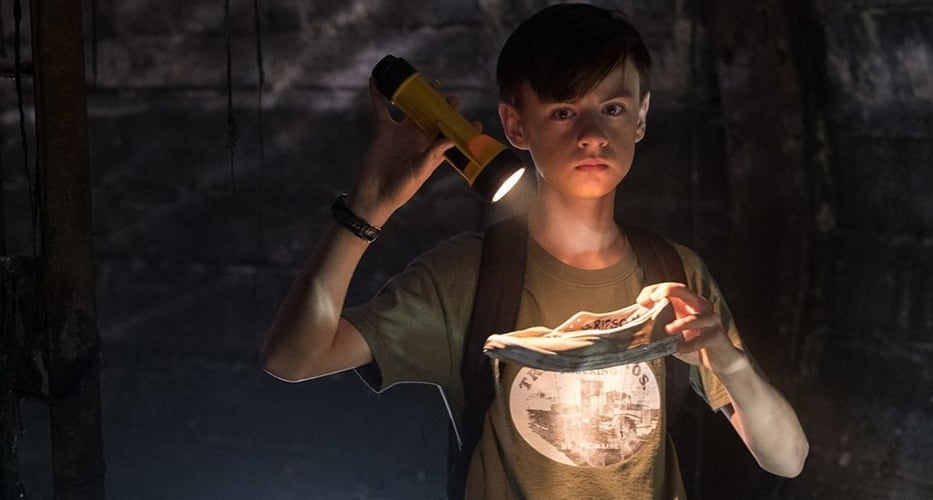 More than just a series of tormented encounters, It takes the time to delve into the trials of adolescence - it's more of a coming-of-age movie like Stand By Me as opposed to just another run-of-the-mill horror offering. Beverly becomes an object of desire for the boys - Ben acts as a secret admirer from a distance as he writes poetry, while Bill can only stare at her, struggling to find the courage to make a move. Characterisations are exceptional; each Loser is distinctly-drawn and they all have an individual handicap, be it social, physical or ethnic. They bond because they do not care that Ben is overweight or Bill has a stutter, and their camaraderie is instantly palpable - it's easy to believe that they're all friends, especially since the actors became fast friends in real life. This gives the movie genuine heart, as we grow to care about the people being victimised, and the horrific moments with Pennywise therefore carry an even bigger sting. From top to bottom, the acting is remarkable and naturalistic - there is not a single weak link in the ensemble. It can be hard to find talented child actors, but everybody here hits their mark. Even if you don't find the movie scary, it's still enjoyable to watch the kids interacting with one another, which is important since Pennywise remains out of the picture surprisingly often despite being the primary antagonist.
Filling Tim Curry's shoes would be a daunting task for any actor, but Swedish model Skarsgård (son of Stellan) excels all reasonable expectations to pull off arguably the definitive portrayal of Pennywise the Dancing Clown. Covered in astonishingly nuanced make-up, Skarsgård avoids a single-note performance, changing up his tone and mannerisms depending on the situation, and coming across as an intimidating presence. It also helps that the actor is so tall, towering over his young co-stars. It's truly a transformative performance, representing one of the production's biggest assets. Just see the much-publicised scene with Pennywise in the sewer talking to Georgie - Skarsgård is such a powerhouse that you hang off every word, and the scene is incredibly tense.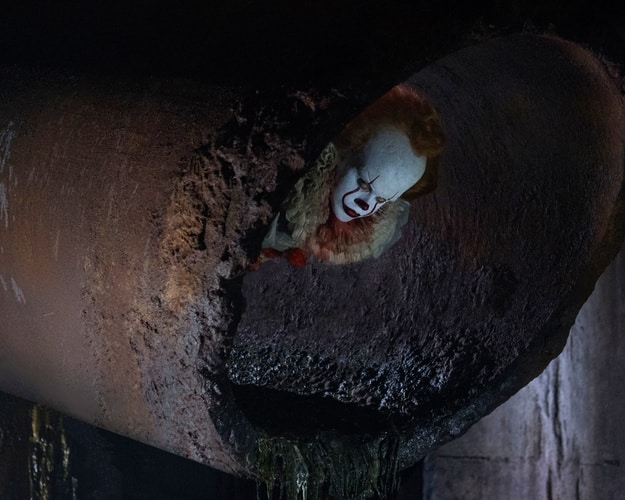 1990's It covered both parts of King's novel across its two episodes, but 2017's It only covers the first (it actually ends with a "Chapter One" title card) to give the story sufficient breathing room whilst still emerging as a satisfying standalone motion picture in its own right. Transcending its horror roots, this is an engaging and often terrifying coming-of-age fable, able to remain interesting between the scary set-pieces, and even bring out genuine emotion. This may be a long movie, but it stands up to repeat viewings and does not feel like a chore to get through. With the long-gestating The Dark Tower turning out to be a distilled, muddled disappointment, It is the year's superior Stephen King adaptation. To predict that this masterwork will go down in cinema history as an all-time horror classic (alongside the likes of The Shining, The Exorcist and The Thing) does not feel either hyperbolic or rash.
8.5/10