Adventure Time is the queerest show my eyes have looked at. Most of the time I'm laughing a lot and end up wondering "How in Jupiter was this conceived and put on to tv?!" I'm not complaining but sometimes it's really stupid. If every show were to be intelligent...well Earth would be less boring and amusing.
The two main characters: Jake(the dog) and Finn(the human, go on adventures, yea...but the thing is these "adventures" confuse me and can occur in a quest like course or just in some character's freaking mind! The show's creator:
Pendleton Ward
lives in some drug, Inception infested world that I never want to explore. He's the most bizarre individual creator, writer, idea developer I'm aware of. I don't know whether or not if he's a genius or a deranged weasel. The crazed, hysterical, concoctions dialogue...is brilliant and out of this world. Who, in their right mind could ever think of a vampiric-character that eats the color red?! Insanity I tell you! No matter what you think of the show, considering the fact that it is geared for "kids" is mind-boggling and makes you wonder.
I can't stop watching this show, I'm addicted to it and I'm always intrigued by how strange, weird and retarded the next 11 minutes of each episode is. If you hate or love someone, show them this show and the roles might reverse.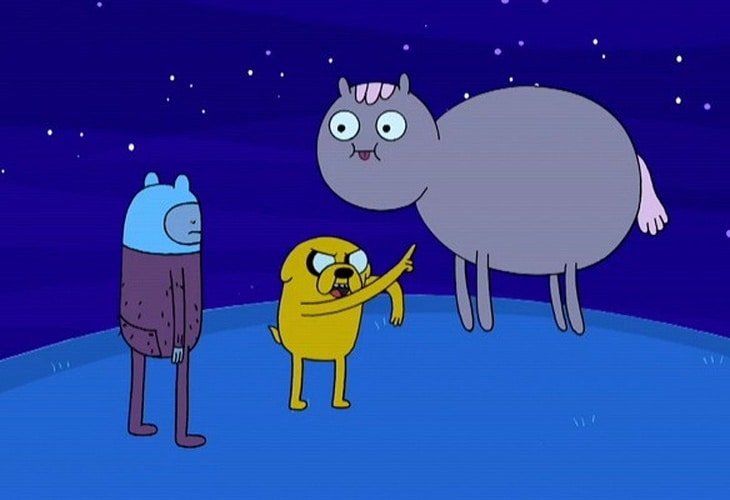 Rating: (9.3/10)