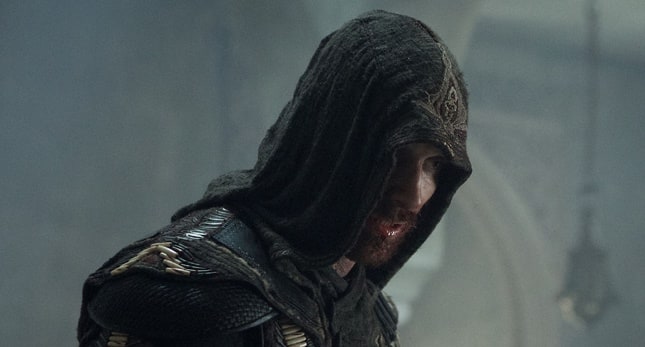 Quick review.
Even with the track record of poor video game adaptations in mind, the film adaptation of Assassin's Creed is one of my most disappointing film experiences ever. It is also one that frustrated me a lot. Because the film gets a lot of things right and there is much to admire here. Mostly the action scenes in the past. They are just damned cool. Wonderfully choreographed and beautifully shot. The performances themselves are fine and a lot of the themes the film brings up during the present time of the film is interesting enough. There are elements here to make good film, but shamefully the filmmakers have made some poor choices in where to put the focus of the film.
Everyone who knows the Assassin's Creed games knows that the segments that are centered around the present day are the least interesting parts of those games. It's to be able to explore the different eras in history that intrigues us. Which is why it's frustratingly mind boggling to see that the filmmakers have decided to keep the majority of the film during the present time. We spend roughly 70% of the film in boring Abstergo (the "evil" company in the film) landscapes. The film have reduced the scenes in the past to simple action scenes. Besides that, there's nothing. The character's are all essentially just stunt men. We don't get to know any of the characters in 15th century Spain. They're as paper thin as they can possibly be. So while the action is cool, that is unfortunately all it is. The film should have been around 80% in the past. That's where the meat is.
Whatever is happening during present day is fine enough. It's a bit overly plotted and character development and motivation is a bit scarce, but as someone who is really familiar with the games, I followed it closely enough without getting bored. It sets up for a sequel, and I must say that I'm slightly worried about it. Personally, I would think it's wiser to start from scratch and get it right.
5/10