Atlus (May 31, 1997)
Two Discs
Lunacy is a pre-rendered, first-person point-and-click adventure along the lines of WARP's D and Enemy Zero, also for the Sega Saturn. You play as Fred the Traveler who begins the game as an amnesiac locked in a prison cell. You are given a way out by Anthony, a strange resident in the town who happens to be imprisoned with you. You spend much of your time exploring the Misty Town, navigating narrow passageways, forests and various buildings. The layout of the town is quite confusing, and because there is no way to change your perspective, a map will greatly help. Luckily, the game comes with a printout map, which is included as part of the manual. There are also some FAQ writers on the Internet who have made their own maps.
The Misty Town is the first of the game's two only levels. And you spend lots of time taking Fred from place to place collecting various items from people and the environment in a very linear sort of treasure hunt. One event or conversation will trigger an item somewhere else in the level that you can now collect. Unfortunately, these events must be triggered in a preset order. Knowing where the items you will need later in the game does you no good, since you will still have to perform the necessary tasks in more-or-less the same order. This feature of the game, while trying to sync your puzzle-solving with the character's, makes Lunacy feel tedious. For example, at some point you are given a can of oil and later encounter a rusted door. But you cannot use the oil to fix the door until you trigger a separate conversation in which another character tells you "Yep, that oil will fix just about any rusted door." In other words, you may find yourself stuck in Lunacy even though you know the correct solution to a puzzle.
Altogether, there are just over a dozen characters in the story. Three are villains, including Lord Gordon, who is the tyrant of Misty Town. Gordon is obsessed with finding a passage to the City of Moons, a dreamlike paradise, although his motives are unclear. As you explore the Misty Town, you get a sense for why Lord Gordon seeks the City of Moons.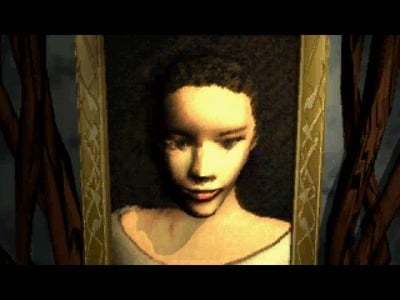 The game's second level is this City of Moons, and while a huge level, it is structured and rather systematic. It is here where you finish unraveling the secrets of your past. There are numerous puzzles and tasks to perform, including saving the town folks from terrible deaths. You see, the City of Moons is not exactly a paradise; it is full of deadly traps, so you have to collect the correct items at the correct times to keep all of your friends alive.
In all, these tasks aren't too difficult. And the two levels are somewhat short. The entire adventure can be played in about 5 hours. The ending of the game is quite satisfying given the short play time, and you'll leave your seat really appreciating the cold villainy of Lord Gordon.
Unfortunately, the characters are not developed in much depth. There could have been and should have been more flesh to their bare-bone interactions. (Most conversations are nothing more than a few short sentences followed by the NPCs abruptly walking off screen.) The story itself is a little confusing, but the environments more than make up for it. Graphically, the game did appear a bit pixelated and dithered at times, but this grainy quality of 1990s-era games sort of adds a nice eerie feel to everything. At least I think so. Otherwise, it looked quite good. Not to mention, its soundtrack was far better than expected.
Lunacy wraps up its own story nicely, and I'd say it's a big helping of adventure with a garnish of horror. A short and decent game.
8/10