"If Batman doesn't return soon..."
Batman: Bad Blood is the third instalment in the new interconnected animated series of Batman features, following Son of Batman and Batman vs. Robin. Continuing the arc which concerns Batman's extended network of friends and family, this effort reunites veteran animation director Jay Oliva and screenwriter J.M. DeMatteis, who previously collaborated for Batman vs. Robin, and the result is every bit as middle-of-the-road as their last picture. Although Bad Blood combines enough action, humour and comic book fan service (especially with the introduction of two characters never before explored in a movie), it never quite comes together as well as it should, with so-so storytelling and pedestrian dialogue.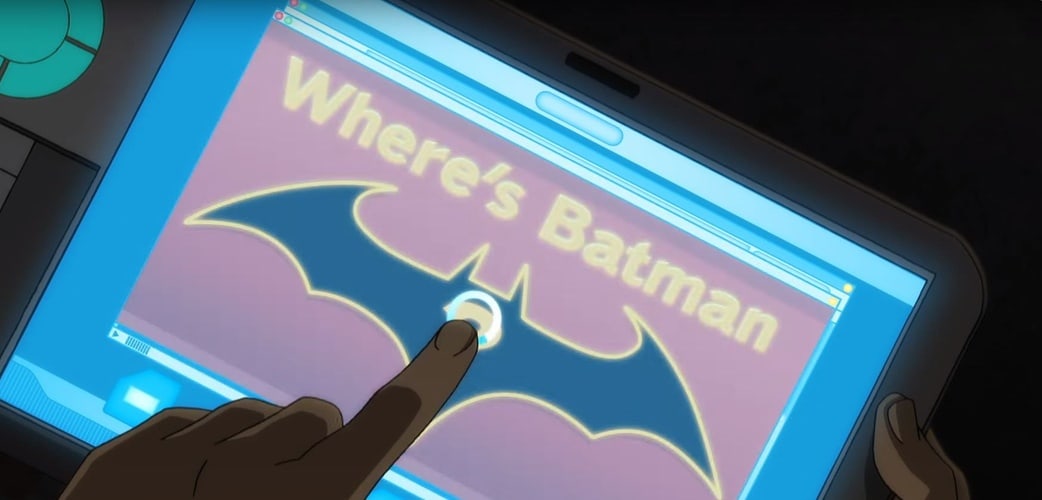 Batman (Jason O'Mara) has gone missing, with neither Alfred Pennyworth (James Garrett) nor Dick Grayson (Sean Maher) able to locate him. Word begins to spread throughout Gotham City that the Caped Crusader may be dead, and criminals seek to take advantage of his absence. With the weeks continuing to pass, Grayson takes up the cape and cowl, hitting the streets as Batman to maintain the illusion that the Dark Knight is still alive. Meanwhile, Damian Wayne (Stuart Allen) returns to Gotham to help search for his father, teaming up with Grayson to get to the bottom of the mystery. Also joining the fight are Batwoman (Yvonne Strahovski) and Batwing (Gaius Charles)
The issue with Bad Blood is that the story is not altogether interesting. Introducing the "Batman Family" may be a nice concept in theory, but Batman being absent for the majority of the story doesn't work here, denying us the kind of pleasures we come to expect from a Batman movie. Of course, minimising his presence is the point of this particular tale, but it's a major problem that the supporting players are not nearly as interesting as the Caped Crusader. Plus, there are fans who tune in specifically to see the titular superhero kick some butt. Ultimately, with its brisk 72-minute runtime, Bad Blood feels like it's in a hurry to establish Team Batman in order to set the scene for upcoming movies, but denies us the chance to actually care about them. Bad Blood is the first motion picture (live-action or otherwise) to feature Batwoman and Batwing, and although it's commendable that more characters from the comics are being explored, neither of them receive the meaty development that they should be allotted, especially given that film-goers who don't read comic books will not know who they are.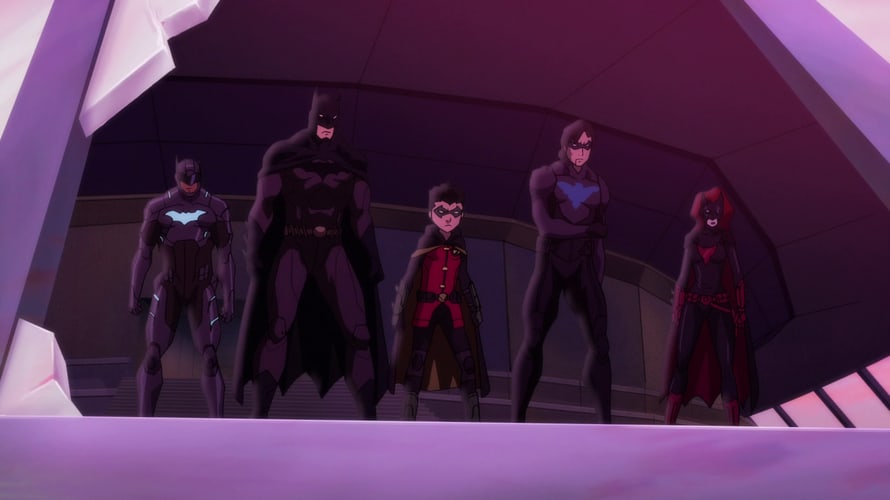 In keeping with the low-budget nature of these animated offerings, the visuals here are basic at best, with not much in the way of fine detail, but it still works, especially with the impressive CGI backgrounds and a number of fluid, exciting fight scenes. Although Bad Blood may be overstuffed in terms of characters (there are too many bad guys to count, too), it does deliver if taken merely as an action-packed showcase of the talents of these respective comic book heroes and villains, which is a given at this point considering the previous experience of director Jay Oliva (The Dark Knight Returns, Justice League: War). Other aspects of the movie are acceptable if not outstanding; Frederik Wiedmann's score is effective though slightly generic, while the voice acting is overly workmanlike. O'Mara is a serviceable Bruce Wayne/Batman, but he's still no Kevin Conroy.
With its banal plot, clunky storytelling, and inherent narrative shallowness, Batman: Bad Blood is a middling addition to the animated DC series. Despite a few fun action scenes, it's not essential viewing, and will probably play best only for the die-hard fans.
6.1/10