In 'Life of Birds', to film the mating call of a Lyrebird; a member of Attenborough's team sat, alone in a hot and humid jungle, under a tarpaulin, for 8 hour filming stints, for 2 weeks..All for 5 minutes of footage. Now transfer these difficulties to the filming of 'The Blue Planet', shooting a creature that's never been filmed before, 4,000 metres below sea level!.
People forget the effort that goes into film documentaries; and Attenborough's undertaking of this series took the most effort yet. The series took five years to make, and filmed in nearly 200 different locations. Much of the footage gathered, depicted behaviours never seen before; further still, a good deal of the animals filmed; hadn't even been discovered. When you considered the amount of painstaking work that went into the series; you can't help but be impressed.
This series is, in my opinion the pinnacle of its genre. Attenborough filmed never seen before creatures; in the bottom of ocean caverns; deeper than anyone had filmed before. He showed that even the most off the wall and creative act of fiction; could not conjure creatures more unimaginable and wonderful than those who we already share the planet with.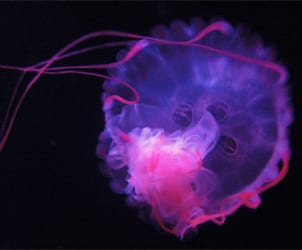 I cannot understand how anyone wouldn't be impressed by 'Blue Planet', all fact, and as detailed and epic as the Bayeux Tapestry.
10/10