""Manners maketh man." Do you know what that means? "
2015's
Kingsman: The Secret Service
represents a reunion for filmmaker Matthew Vaughn and graphic novel writer Mark Millar, whose previous collaboration resulted in the instant classic that was
Kick-Ass
. Much like that 2010 cult gem,
Kingsman
is a deliriously over-the-top action-comedy about a wayward young man who finds his direction in life by assimilating a real-life version of mythic heroism from popular culture. But whereas
Kick-Ass
set its knowing, satirical sights on American superhero movies,
Kingsman
is a defiantly British pastiche of old-school, gentleman spy movies like the long-running James Bond franchise. It fundamentally plays out like a crude, ultraviolent 007 adventure with a tinge of
Men in Black
in its narrative DNA, and, thanks to the deft directorial hand of Vaughn, the resulting flick is an absolute blast.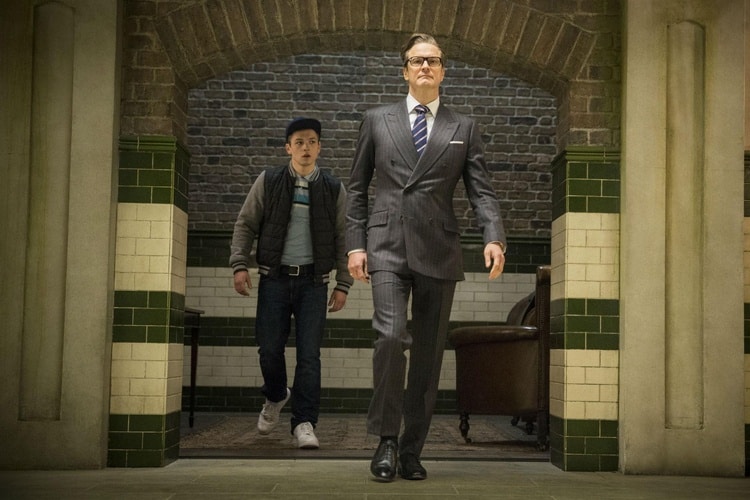 An intelligent but misguided young adult, Londoner Eggsy Unwin (Taron Egerton) lost his dad under mysterious circumstances, which has haunted him for years. After being arrested, Eggsy is approached by the enigmatic Harry Hart (Colin Firth), who seeks to recruit Eggsy to become a Kingsman agent. The Kingsman is highly a classified secret service organisation invisible to the public eye, and, as it turns out, Eggsy's father died as a recruit on Harry's watch. Given the opportunity to follow in his father's footsteps, Eggsy is put through the training process, where he's given a punishing introduction to the service by Merlin (Mark Strong). But Eggsy and Harry soon face a formidable adversary in the form of lisping billionaire Richmond Valentine (Samuel L. Jackson), who looks to implement a secret weapon that could kill billions of people.

Whereas most brainless action blockbusters fail to pay much mind to storytelling, Kingsman is surprisingly sedate for its first two thirds, with the occasional violent scene but mostly focusing on Eggsy's training and Harry's investigation of Valentine's shady business. It's rare for a spy movie to actually focus on the schooling aspect, which allows Kingsman to stand out as unique. Written by Vaughn and frequent collaborator Jane Goldman, the picture is essentially an origins tale, but Vaughn does wise by splitting focus between Eggsy and Harry, in turn maintaining sufficient momentum and shaking up the archetypal formula. Vaughn capably brings us up to speed on the Kingsman and how they operate, on top of securing relationships and establishing the central villainous plot. As Vaughn has himself stated, all the best villains in spy movies are grounded in a sense of reality, and Richmond Valentine ticks this box, with the character being based off the likes of Bill Gates and Mark Zuckerberg. It is scaringly plausible for a big tech company to act like a classic James Bond villain. Better, Valentine's theory behind his sinister machinations actually does make sense, and he's not in it for money.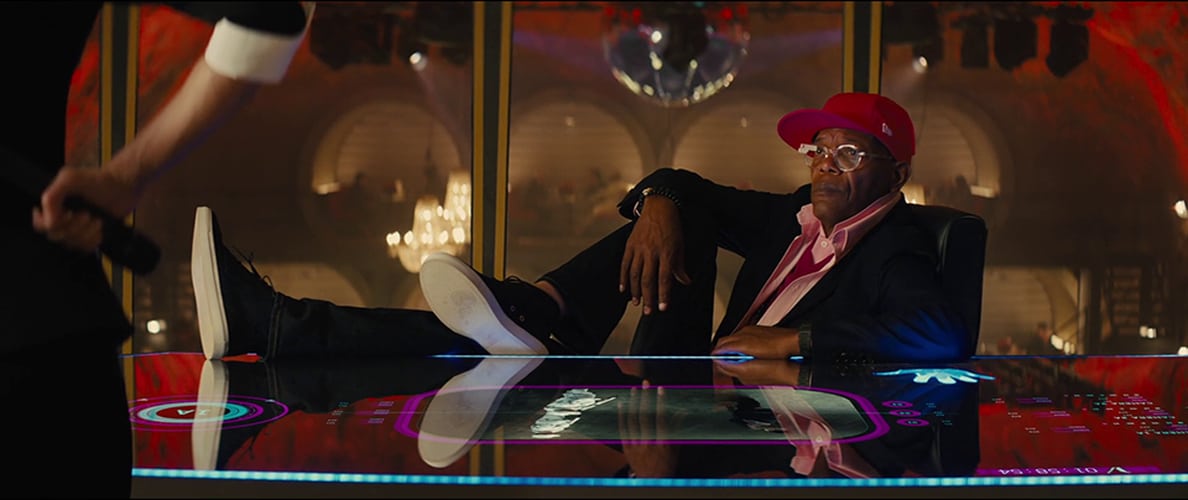 All the build-up leads into an action-heavy final third that's well worth the wait. Vaughn further confirms his talents when it comes to staging frenetic action sequences, whipping up a frenzy of insane, off-the-hook and exceedingly violent confrontations peppered with wonderfully creative touches. Kick-Ass had the young Chloe Moretz killing a room of goons to the theme tune from The Banana Splits, and here we have heads exploding like colourful fireworks, and images of the general public slaughtering each other to the gleeful tune of "Give It Up." But the picture's centrepiece is the irresistibly un-PC church scene in which Valentine tests his mind control ray, compelling Harry to slaughter a good fifty Westborough Baptist Church-style caricatures in an awesome display of cartoonish ultraviolence. The sequence is an utter contrivance, nothing but an excuse for Harry to show off his incredible skills in battle without him being held in any way accountable for his actions. And yet, it's so competently staged and deliriously enjoyable that it undeniably works. 007 adventures are mostly suitable for kids, but Kingsman is an R-rated actioner, with Vaughn permitting blood spurts and some insane moments of violence. The camerawork is a bit on the frenetic side, though, and the movie might have been superior with smoother cinematography.

Just as Kick-Ass took the piss out of superhero iconography, Kingsman is a post-modernist love letter to spy movies, merrily finding its own weirdly quirky and at times pitch-black voice. Valentine, for instance, may be a stereotypical bad guy, but speaks with a lisp and has an aversion to blood - he projectile vomits if he sees so much as one drop of blood. The finale, meanwhile, contains a rather left-field anal sex joke that had this reviewer in stitches (but others might find a bit beyond the pale).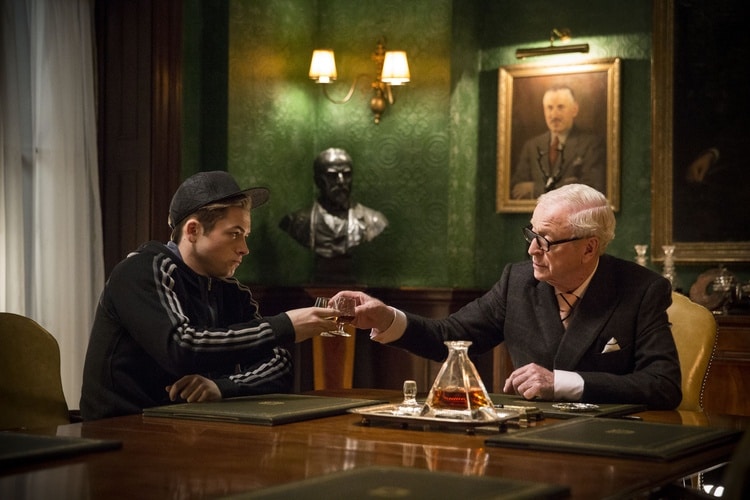 Kingsman is undeniably bolstered by smart casting, with Firth in particular doing a superb job as Harry Hart. Firth is the furthest thing from an action hero type, yet he nails the role - his posh sensibility serves him well as a gentleman spy, and his physical prowess is surprisingly outstanding. It's obvious that the veteran actor did a lot of training to prepare for the movie, and it pays off. Equally excellent is newcomer Taron Egerton, who's a real catch as Eggsy. His transformation from punk hooligan to sophisticated spy is surprisingly nuanced, and he's easy to get behind. As the token villain of the enterprise, Samuel L. Jackson is completely cartoonish in all the right ways, clearly enjoying himself in the role which goes against his Marvel hero persona. Other veteran actors pop in as well, with Strong placing forth fine work while the reliable Michael Caine is spot-on as the head of Kingsman. Also keep an eye out for Mark Hamill, who's fun to watch in an extended cameo.

Vaughn has carved out a career in comic book movies, and Kingsman is another solid addition to his filmography, an energetic action-comedy lark which provides big laughs and a number of adrenaline-pumping action scenes. The characters here actually discuss contemporary spy films, bemoaning that they have become too serious, but Kingsman is flat-out fun. Admittedly, pacing is not always spot-on, but the movie undeniably improves upon repeat viewings. For viewers who have grown tired of the sanitised PG-13 action movie scene, Kingsman is a wonderful reprieve, and its almost defiantly politically incorrect stance makes it a real winner.

8.3/10