"A lot of people talk about police corruption. Stolen drugs, crooked cops: makes you think are all cops bad? I don't think so. Sometimes you have to walk in the darkness, to bring the truth to light."

After Steven Seagal began his promising action career by starring in films like Under Siege and its sequel, the star squandered this potential by featuring in a handful of dreadful movies that revealed he has gradually gotten fat, slow and philosophical about nature. 2001's Exit Wounds was intended to be career resuscitation for Seagal - it's a theatrical Hollywood blockbuster that ended the star's straight-to-video purgatory period, and it was produced by Joel Silver. For better or worse, Exit Wounds is exactly the type of action film you'd expect to find Seagal in: it's big, dumb and boisterous. Alas, it's also a bland, poorly-written hodgepodge of countless action film clichés. The film was based on John Westermann's novel of the same, but it would appear that screenwriters Ed Horowitz and Richard D'Ovidio merely used the synopsis on the back of the book on which to base their script.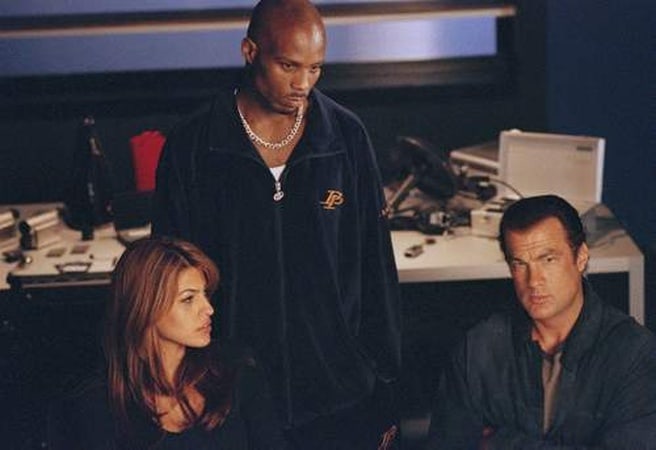 For this particular venture, Steven Seagal plays Detroit Police Detective Orin Boyd. Another rogue cop in the Dirty Harry mould, Boyd spends the movie's opening scene saving the life of the Vice President whose motorcade is attacked by a bunch of unnamed terrorists. After Boyd kills all the terrorists and blows up a helicopter with his handgun, he is subsequently demoted and sent to work at the city's worst precinct. See, the Chief of Police believes that Boyd used excessive force despite his heroic actions, because these kinds of contrivances are pivotal for getting the ball rolling in action movies of this ilk. Eventually, the plot degenerates into the usual police corruption yarn involving drugs and gangsters. And, of course, Boyd rapidly comes to the realisation that not everyone can be trusted.


Exit Wounds admittedly begins well enough with an exciting shootout, yet the movie endures a huge decline in quality from this point onward. In particular, the film suffers from a lack of identity, as it veers from genre to genre in an erratic fashion. It appears to be a drama, a comedy, an actioner and a karate flick rolled into one, with a little "who can you trust?" thrown in for good measure, but none of the respective elements were pulled off with any degree of talent. The dialogue is frequently uninteresting, the characters are boring, and the plot is hackneyed. You'd be a lot happier fast-forwarding through the dialogue to get to the action scenes. Also, what is it with "movie cops" like Boyd? At no point does Boyd appear to have an actual job or an assignment to carry out; rather, he just wanders the streets encountering crime and following it up on his own time. That's Hollywood screenwriter thinking for you, I guess.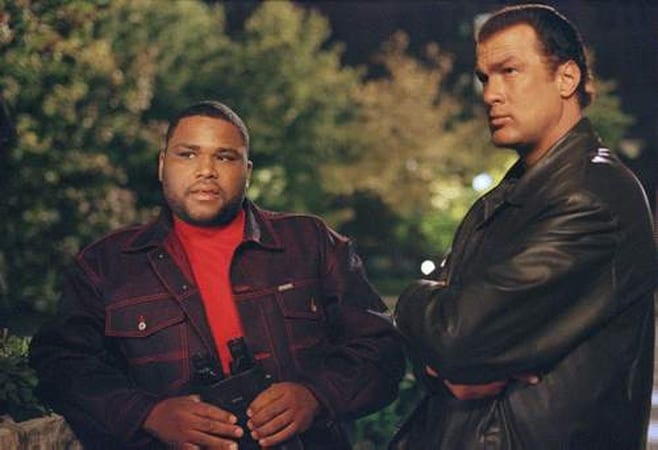 Talented cinematographer Andrzej Bartkowiak made his directorial debut with Romeo Must Die, and managed to afford Exit Wounds with a slick look. Admittedly, the action is fun enough to watch, but the "in-between stuff" and the plot are glaringly subpar. The problem is not with Bartkowiak's handling of the material, but the material itself. The screenwriters pulled out every cliché known to action films: gunfights, cars blowing up, car chases, motorcycle chases, kung-fu fighting, helicopter chases, absurd twists, and so on. The film liberally borrows from Heat, the Lethal Weapon series, every buddy cop film ever made, and far too many other films to mention. The storyline is just a tired redoing of every cop film you've seen. Of course, there's no problem with borrowing if done right, but Exit Wounds was done wrong. Added to this, it's difficult to make sense of the convoluted plot most of the time.


Steven Seagal is essentially the poor man's Sylvester Stallone. With his sleepy-eyed stare, his pinched-up, confused facial expression (note the lack of an "s" at the end of "expression") and dull line delivery, it's as if Seagal was perpetually stoned throughout filming. The second strike against the actor is that it looks as if he always hit the refreshment table between takes. The slow, podgy action star waddles throughout the proceedings at the speed of a broken down car. While the camera twirled around him in an attempt to make his fight moves flashier, it's obvious the years have not been kind to Seagal's fighting skills...or his waistline. Admittedly, Seagal lost a bit of weight between this film and his last role (1998's The Patriot), but Seagal looks less and less impressive in an age where Jet Li can move at lightning speed without the aid of special effects. Alongside Seagal, the performances are fairly routine and forgettable. The only two standouts are Tom Arnold and Anthony Anderson, both of whom managed to bring a welcome amount of comic relief to such a stale creation.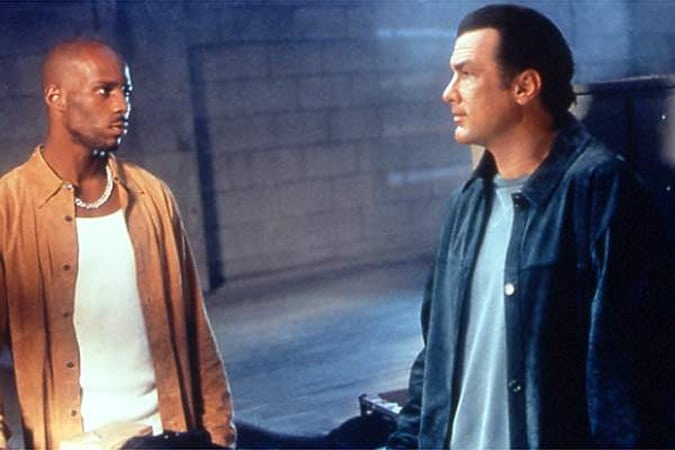 Even with its flaws in mind, Exit Wounds is not a total waste as you can derive some (guilty) pleasure from the action set-pieces. There are a few laughs to be hard as well, with the most substantial laughs arriving at the end credits during a hilarious chat-show send-up featuring Tom Arnold and Anthony Anderson. Despite these strengths, the film as a whole remains disappointingly subpar. There are countless other action stars more talented than Seagal in this day and age, making Exit Wounds look lacklustre in comparison.

4.3/10