15

vote
679 Views Share:
World War I_4th November 1918
Person list created by rickterenzi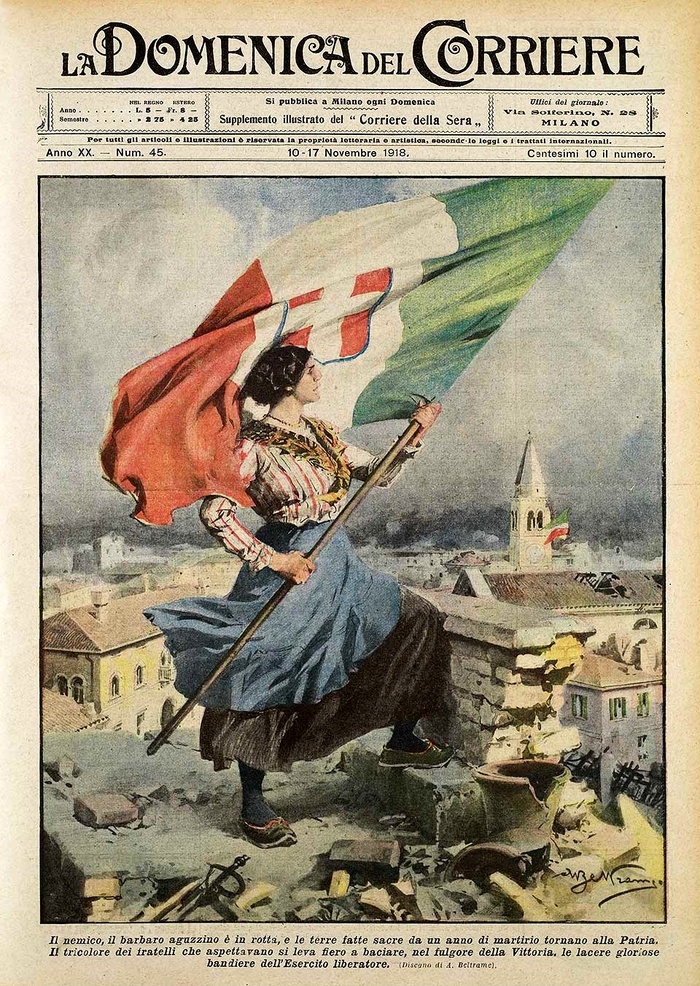 On 4th November 1918, the Austrian-Hungarian Empire agrees to armistice.
The note refers to the city of Trieste: The enemy, the barbaric tormentor is into retreat, and the lands made sacred by a year of martyrdom return to the Fatherland. The three-color flag of the brothers who were waiting stands proud, in the fulgor of the Victory, to kiss the torn glorious flags of the liberating Army (10th November 1918).
Cover by Achille Beltrame.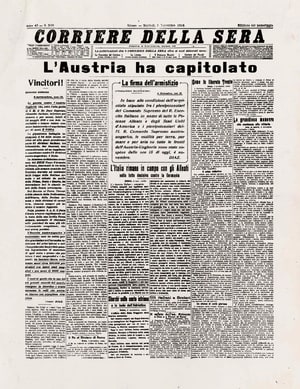 Front page of eminent Milan newspaper "Corriere della Sera" [Courier of the Evening]: "Austria Has Capitulated". On the left: "Winners!"
5th November 1918.
See also: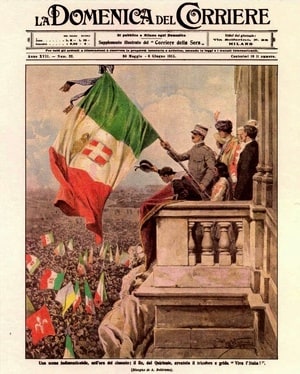 World War I_24th May 1915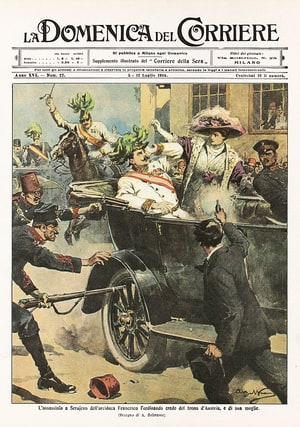 La Domenica del Corriere_World War I
Added to