46

vote
27614 Views Share:
The Most Banned Italian Actress
Yes, she was sexy, she was sexy until her 60...
After pain and life take her beauty.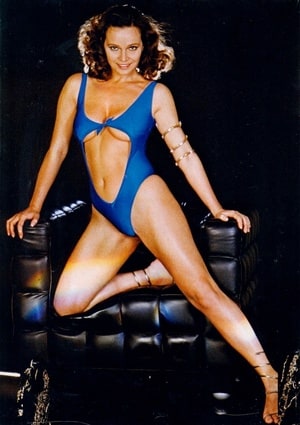 She was exiled from her house at 4, she had no hometown, but she got a Master Degree in P.E. (I.S.E.F.) she start the acting career at 23, she's too old to act said Pietrangeli, she has no skills said Bava...but she is still there, after Sordi, Fulci, Chabrol, Albertazzi picked her.
First big break is "Il Merlo Maschio" by Festa Campanile, she and Lando formed an odd couple, her real voice with venetian inflection made the italian men crazy about her, she was the WOMAN next door...and she was the most despised actress by woman !!!
She was the She-Devil, women banned her movies, her theatrical posters, the mags when she was on cover...
But Samperi's "Malizia" came...Six billions of italian Lira in 1973, the most watched italian movie in 1973 ! Her pic in stockings was everywhere...and women still hated her.
It was legal a Britt Ekland bikini pic, not an Antonelli full dress photograph.
Legal or not was not ruled by Police but moms, female teachers, nuns and grannies.
Burn the witch...she wasn't a porn star, she NEVER done a porn movie or pics in her life, and when Luchino Visconti choosed her for "The Innocent" they all said : BURN BURN !!!
Before was Comencini and Patroni Griffi, Risi, Vicario, Bolognini all the greatest italian directors wanted her as mean character. So what ? After the years women forget NOT her name...
I still thinking about her, now she turns 73, at her sweet voice and her shapely body and sunny smile and when I see an actress like Sabrina Impacciatore or Cristiana Capotondi...
Muse of Cinema, how we fell down so deeper !
Coming Soon : Laura Antonelli most banned movies
Added to

13 votes
Favourite Actress Lists
(14 lists)
list by shotswerefired
Published 3 years, 1 month ago

2 comments

57 votes
♥ | Lists about girls and female universe
(214 lists)
list by Nusch
Published 6 years, 1 month ago

8 comments