4

vote
1009 Views Share:
Sort by:
Showing 1-

50

of

51
Decade:
Rating:
List Type:

Add items to section
Gay Themed Serials
Live-action

Add items to section
Animated
It usually means anime of the yaoi/boys love/shounen-ai variety.

Add items to section
Borderline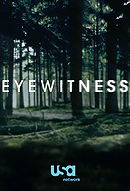 Two boys are at a sexcapade when they see a crime and become eyewitness. But they want to hide it, because they're closeted.
Load more items (1 more in this list)
Scripted series based around gay men. The title is TV but it doesn't necessarily mean television, network or cable, it can be a webseries or something else that's serialized.
Added to

11 votes
Gay Lists
(180 lists)
list by Kess
Published 6 years ago