Added by Nusch
on 22 Oct 2021 07:28
7

vote
Books Scenes | Leo Tolstoy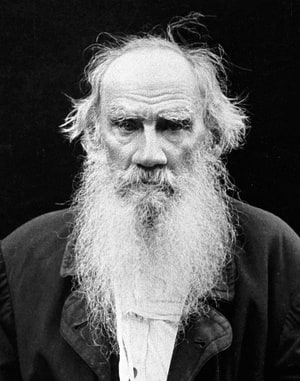 Count Lev Nikolayevich Tolstoy (1828 - 1910), usually referred to in English as Leo Tolstoy, was a Russian writer who is regarded as one of the greatest authors of all time.
Born into an aristocratic Russian family, Tolstoy wrote realist fiction and semi-autobiographical novels before shifting into more moral and spiritual works.
He received nominations for the Nobel Prize in Literature every year from 1902 to 1906 and for the Nobel Peace Prize in 1901, 1902, and 1909.
Added to