14

vote
6,006 Leftovers...
Sort by:
Showing 1-

50

of

389
Decade:
Rating:
List Type:

Add items to section
6,006 Rejections...
Movies I had to let go of from my official 6,006 Movies to Experience B4 Death list, to make room for more inspiring cinema. Reasons being are listed below.

Add items to section
Nice Tries!
Movies that could have have been saved, had they fallen in the hands of someone more competent (like me ;-D)

Add items to section
The SH*T Stack!
Movies that go far and behind the thin red line of audience acceptability. Garbage films that I had the displeasure of having to endure, initially thinking them to be good.
REDEEMING FACTORS: It's good for a laugh if you're in desperate need of one.
WHY IT'S HERE: I'm sorry everyone, but this was just some pretty darn funny poop for me to watch. Can anyone explain to me just what the creative decision behind this thing was? I'm sorry, but I just found it irresistible to laugh through the entire duration of this thing. For whatever reason, somewhere along the line the filmmakers it seems, got the brilliant idea to have all the characters SCREAM every single one of their lines, through a 90 min. movie. Even the scenes where they were supposed to be quiet to avoid detection, they had to SCREAM to one another to tell everyone to be quiet. That just gave me the shits and giggles. If I was there I would be smacking that bitch up, bitch
shut--the--fuck--up!
Did anyone else have the same or similar annoyances? By the end of it when the monster finally ate her I was like, "
-thaaank
you!"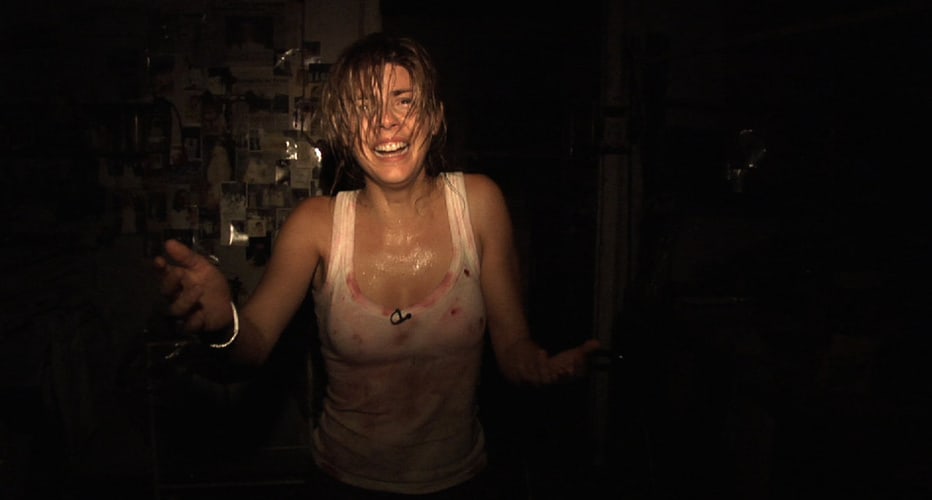 Load more items (339 more in this list)
THE FOLLOWING IS a list of movies I had to reject from my
6,006 Movies
list, a link to which can be found here.
http://www.listal.com/list/my-1001-see-before-ascension
As I go along I will be adding anything I see that I found fault in, if this list gets too obese I will probably close it, or eliminate the bottom section. Which leads me to say, I originally tried making a list of movies I found to be complete shit but I found it too tedious to keep up. However, I decided to start moving everything to this list so that I can keep straight what I've seen as well as what I officially hated, and also decide for myself the different between movies that were complete shit IMO, or just movies that I'm being too hard on, but didn't quite like. Or even just movies I found to be uneventful.
If you agree or disagree with me comments will be welcome. Thanks for stopping in, peace ;-D
Added to