The Last Days of New Paris
Written by
Lists

8 votes
Read in 2016
(97 items)
list by mika_
Published 2 years, 11 months ago
Website:
Amazon
Description:
A thriller of war that never was—of survival in an impossible city—of surreal cataclysm. In The Last Days of New Paris, China Miéville entwines true historical events and people with his daring, uniquely imaginative brand of fiction, reconfiguring history and art into something new.   "Beauty will be convulsive. . . ."   1941. In the chaos of wartime Marseille, American engineer—and occult disciple—Jack Parsons stumbles onto a clandestine anti-Nazi group, including Surrealist theorist André Breton. In the strange games of the dissident diplomats, exiled revolutionaries, and avant-garde artists, Parsons finds
... (more)
Manufacturer: Del Rey
Release date: 9 August 2016
ISBN-10 : 0345543998 | ISBN-13: 9780345543998

My tags:

Add tags

Add Review

Picture

Video
Update feed
mika_
added this to a list
2 years, 2 months ago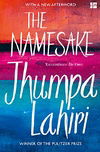 Read in 2016 (97 books items)
""Can living artwork die? Can it live before it dies?" "