Fool's Fate (The Tawny Man, Book 3)
Written by
Lists

Website:
Amazon
Description:
Amazon.com Review Fool's Fate is the third book of Robin Hobb's Tawny Man trilogy, and the ninth and concluding volume of the Fitzchivalry Farseer saga, one of the best high-fantasy series of the turn of the millennium. Fitz is the bastard son of the royal family of the Six Duchies, which he serves as assassin, guardsman, and Skill-magician. Fitz also serves the White Prophet as "Catalyst," the unique person who may enable the White Prophet to change human destiny for the better. In Fool's Fate, Fitz must accompany his kinsman, Prince Dutiful Farseer, to a distant northern island, where the prince must slay the world's
... (more)
Manufacturer: Spectra
Release date: 23 November 2004
ISBN-10 : 0553582461 | ISBN-13: 9780553582468

Tags:
My tags:

Add tags

Add Review

Picture

Video
Update feed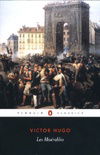 Books Read in 2019 (13 books items)
"4.11. YESSSS!!!! Totally worth it. Even if it is clearly a bit rushed at certain parts, has few minor plot holes etc. Overall, the original trilogy is much better."
People who liked this also liked