Written by
Lists

88 votes
Listal's Favorite Books (The Results)
(340 items)
list by Mr. Saturn
Published 9 years, 1 month ago

58 comments

29 votes
What Classic Literature Was Almost Called
(20 items)
list by Gia
Published 9 years, 11 months ago

1 comment

24 votes
Art of Manliness - 100 Must-Read Books
(101 items)
list by Uber
Published 12 years, 4 months ago

3 comments

12 votes
...and I feel fine!
(546 items)
list by Artemis Panthar
Published 13 years, 10 months ago

1 comment

Pictures
Atlas Shrugged is a novel by Ayn Rand, first published in 1957 in the United States. Rand's fourth and last novel, it was also her longest, and the one she considered to be her magnum opus in the realm of fiction writing.
Manufacturer: Signet
Release date: 1 September 1957
ISBN-10 : 0451191145 | ISBN-13: 9780451191144

Tags:
My tags:

Add tags
Update feed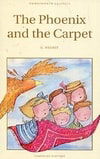 World's Best Known Books and Stories (476 books items)
"Written by: Ayn Rand Published: 1957 Publisher: Random House Number of Pages: 1168 "I think, therefore I'll think." "

Texal
added this to a list
4 years, 2 months ago