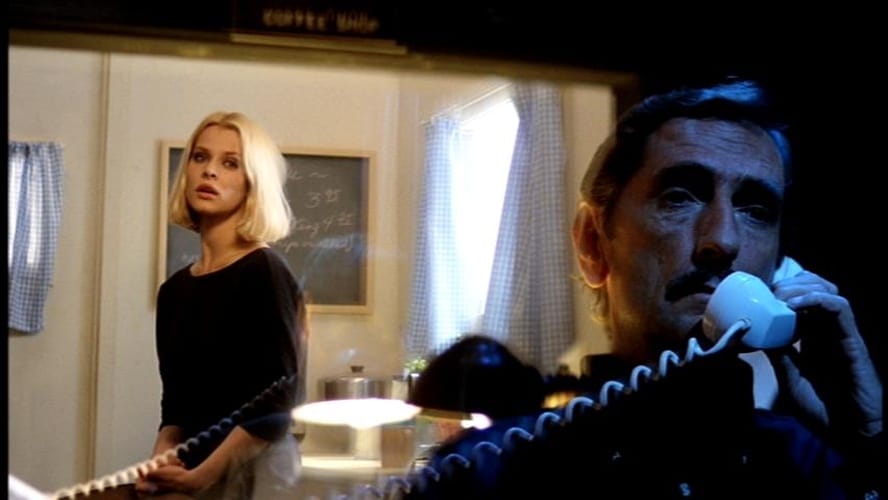 It's one of those movie openings that immediately makes an impression: a man in an ill-fitting suit and red cap walking in the desert headed in a direction, he himself, is quite unsure of, holding half a bottle of water. Tired, with a desperation in his face that only means trouble ahead.

     He is Travis, whose once proud eyes turned humble and apologetic as he tries his best to reconnect with his abandoned son, a wife who abandoned him, and most especially, himself. Set in sun-drenched Texas, where everybody seemed to have left for the ocean, and those that remain have likely forgotten how to dream.
     Director Wim Wenders has captured the landscape Texas is known for: Rustic, dusty, all-American. To the tune of Ry Cooder's blaring slide guitar, it almost felt like a Western movie of American consumerism, except it is not. "Paris, Texas" is a hauntingly beautiful personal drama of a wayward father whose personal suffering becomes his pillar of strength to overcome his grievances.
     Written by L.M. Kit Carson, Sam Shepherd and Wim Wenders, it stars Harry Dean Stanton in a stand-out performance. And 30 years since its release, Stanton never had another role that he is easily identified with, and celebrated in. In some way, it was also  co-star Nasstassja Kinski's crowning achievement, though she only appeared halfway into the movie, there is no other Kinski role that could be listed nearly as artistic. Also starring Dean Stockwell, Hunter Carson and Aurore Clement.
     "Paris, Texas" won the Palm D'Or at Cannes. It is one of the best, important American movie of its era.
10/10