"Get them back to daylight."

By the time Daylight entered multiplexes in 1996, Sylvester Stallone was a fading star. Following the success of Cliffhanger and Demolition Man in 1993, Sly featured in a string of less-than-stellar movies and his career appeared to be running out of steam. Daylight is one of Stallone's late-'90s attempts to erase his tough guy image, expand his horizons and rekindle the success of his earlier movies. In essence, this Rob Cohen-directed disaster flick is a '90s version of The Poseidon Adventure, whereby a group of people become trapped and are facing death after a catastrophic disaster. Thankfully, Daylight is a top-flight disaster thriller overflowing with nail-biting tension and explosive set-pieces of a high calibre. It's the type of flick which would not have felt out of place if released during the 1970s; an era in which Irwin Allen's name was attached to various iconic disaster pics (such as The Towering Inferno and the aforementioned Poseidon Adventure).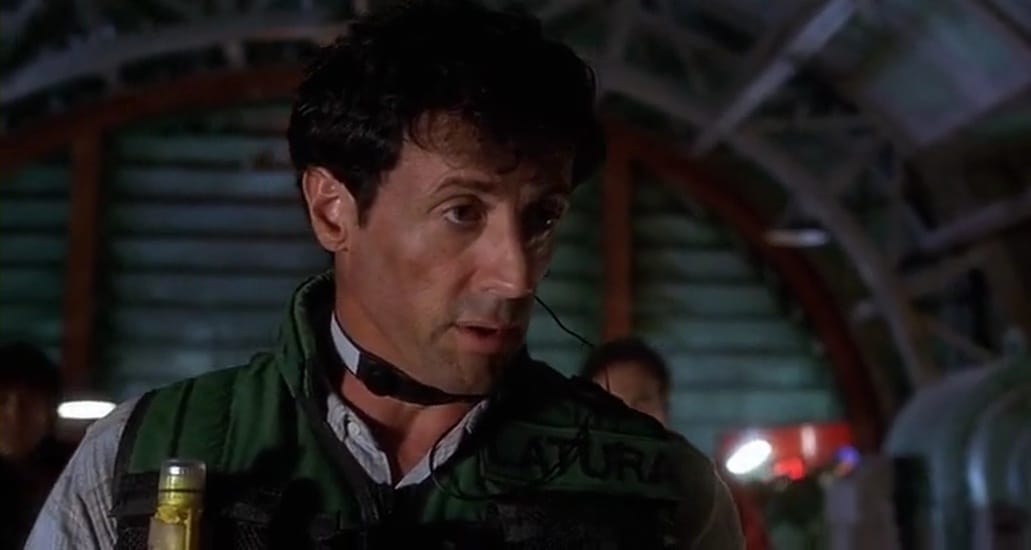 In the film, a bunch of runaway thieves are escaping in a getaway car through a large tunnel and slam into a truck filled with toxic waste, causing an explosion of cataclysmic proportions that seals off both exists of the underwater tunnel between New Jersey and Manhattan. A band of ordinary citizens survive the explosion, and are left to fend off the elements in order to work their way back to the surface. But the situation looks grim, with air running low and water seeping through the crumbling walls. Fortunately for them, Sylvester Stallone is on hand. Sly plays Kit Latura; the former head of New York City's Emergency Medical Service who was forced to resign after being blamed for the accidental deaths of some co-workers (sounds like Cliffhanger, doesn't it?).


From this point forward, Daylight transforms into a string of white-knuckle action scenes and near-escapes as Kit struggles to both save the lives of the survivors and redeem himself for past blunders. This is all orchestrated with great vitality by director Rob Cohen. In undertaking the film, Cohen evidently looked to the disaster pictures of yesteryear to glean inspiration, and the resulting picture is infused with a look and feel of the type of films Irwin Allen was famous for producing. With the presence of physically capable Stallone (who was pushing 50 at the time), Cohen was also allowed the freedom to create a disaster film spotlighting an almost superhuman protagonist. Compared to Earthquake, Airport and other classics from the '70s, Daylight is packed with more action than you'd expect from the genre. A lot of the hallmarks of typical disaster films are backgrounded here; allowing more room to showcase Stallone's ability to react to precarious situations. Fortunately, it all comes together nicely. Adrenaline is always appreciated, though it's not as rewarding as films such as Die Hard and Speed which managed to serve up a supplemental mix of humanity and emotion.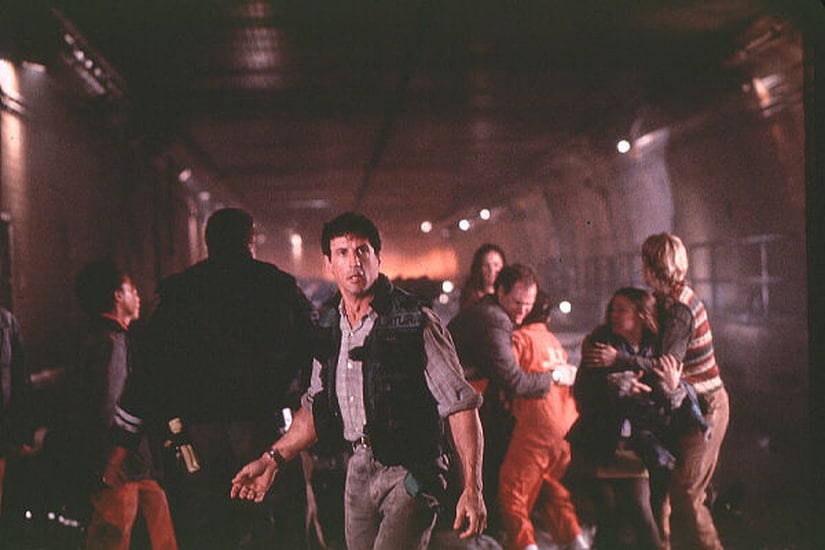 When Daylight went before the cameras, special effects had come a long way since The Poseidon Adventure in 1972, and this is therefore a visually dynamic disaster pic. In terms of pyrotechnics, the film delivers the goods in a satisfying fashion. The centrepiece - the explosion inside the tunnel - is breathtaking; easily rivalling the money shots of other '90s disaster features (Independence Day, Twister, etc). Thanks to Cohen, the movie shifts forwards at a nice pace as well. In fact, at no point does Daylight descend into abject boredom - not even during the character building moments. Problem is, the characters are all caricatures that lack defining personalities. There's also a lack of shocks and surprises on account of the way the characters are treated, because only a few are killed. Consequently, we can guess the characters will survive almost every nail-biting situation they encounter. A bunch of richly-drawn characters and a bit less sentimentality could have benefitted the movie - as it is, it's a fairly routine instance of disaster film junk food.


On the acting front, Sylvester Stallone is surprisingly nuanced. As opposed to an emotionless, gun-toting thug, Daylight provided Sly with the chance to play a flawed hero; conveying the kind of emoting he did in Rocky back in the late '70s (for which he earned an Oscar nomination for Best Actor). Epic one-liners are absent for the most part (with the exception of a rather giggle-worthy final line) and the tough-guy act is generally eschewed. Thankfully, too, he imparts great intensity throughout the film (even if his character's back-story is amazingly clichéd). The rest of the cast, ranging from Amy Brenneman to Viggo Mortensen, are generally decent, though none of them are true standouts; they're disaster movie ciphers, and in this sense the actors carried out their duties commendably.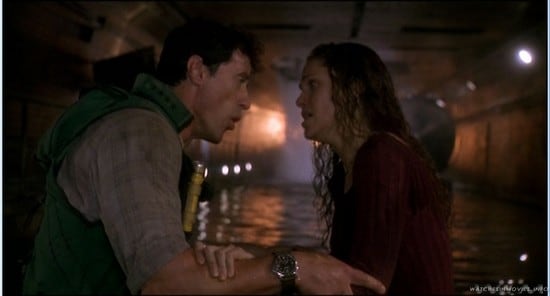 Daylight is packed with merciless tension and moves at a strong pace, not to mention it contains excellent special effects and a great leading performance from Stallone. It's unfortunate that it faded into obscurity over the years (whereas films like Independence Day are more remembered), because this disaster film deserves far more attention.

7.3/10