"Where is this love? I can't see it, I can't touch it. I can't feel it. I can hear it. I can hear some words, but I can't do anything with your easy words."

For veteran filmmaker Mike Nichols, Closer is not unfamiliar terrain. Comparisons between this 2004 motion picture and Nichols' 1966 directorial debut, Who's Afraid of Virginia Woolf?, are inevitable: both are four-character dramas concerning domestic dysfunction that tackle the concept of romance as combat, and both are adaptations of plays. In terms of quality, however, it's hard to compare these films - Closer is a mostly empty film which never achieves the sustained intensity that made the earlier flick so unforgettably disturbing. Interestingly, while Closer may concentrate on relationships, the romance is virtually non-existent as the focus is mainly placed on the pain caused by infidelity, lies, and loving the wrong person. Putting this film alongside Nichols' Who's Afraid of Virginia Woolf? and Carnal Knowledge, a grim trilogy is formed which does not have many positive things to say about the human condition.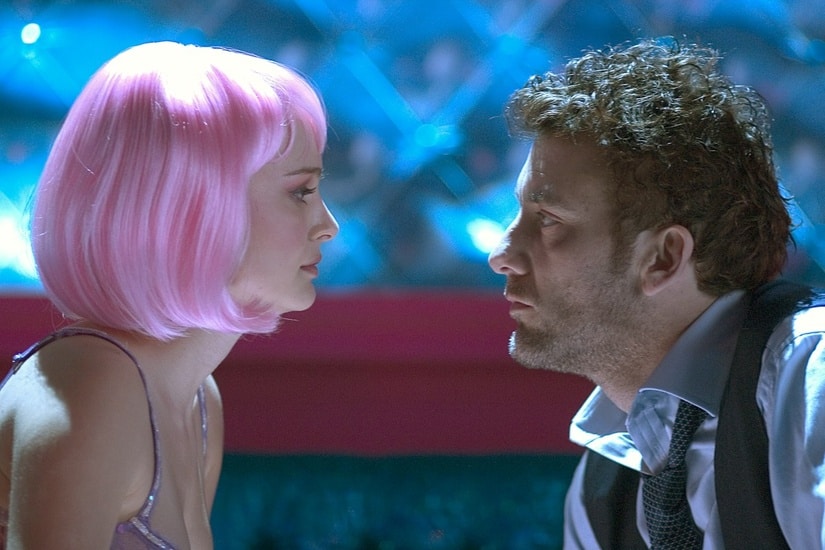 In a nutshell, Closer follows a quartet of people who become ensconced in relationships, affairs, inter-relationships, flings, and all sorts of clandestine alliances. On the streets of London, a young stripper named Alice (Portman) is hit by a car, and obituary journalist Dan (Law) comes to her rescue. Before long the two are living together, and Dan pens a novel inspired by Alice's tragic life. But Dan eventually finds himself obsessed with photographer Anna (Roberts). As revenge for rejecting him, Dan pretends to be her in an internet chat room, which leads to Anna meeting a dermatologist named Larry (Owen) whom she eventually marries. Complications begin to arise due to the sexual chemistry between Dan and Anna, and - to a lesser extent - Larry and Alice. Over the next several years, infidelities occur, betrayals are discovered, and a variety of ugliness ensues.


Nichols deserves credit for adapting the original play (by Patrick Marber, who also wrote the screenplay) into a movie which doesn't feel like a mere filmed play. It may be talky and relatively static, but there's sufficient dynamism in the cinematographer and set design to dispel the lingering feel of the play's confined staging.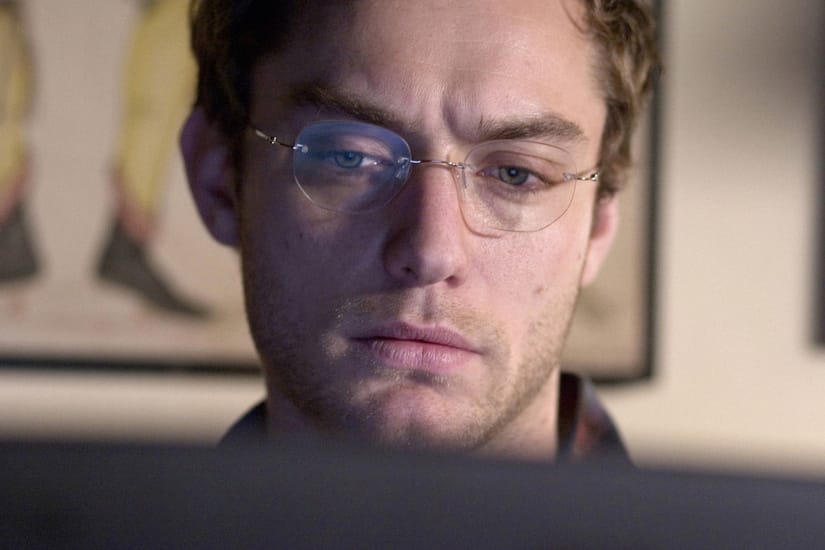 Over the years, films may have examined the intricacies of relationships, but only a few have gone the extra step to offer a truthful and honest depiction of couples when deceit is involved. Closer tackles this fascinating notion, and does so by presenting a continuous string of arguments and relationship dilemmas. The script is notable for its frank dialogue - throughout the film there's constant profanity, explicit sexual dialogue and a host of interesting observations. Since Marber adapted his own play for the screen, the dialogue feels overly theatrical from time to time, but it's dispersed with gusto by a powerhouse cast. Another key strength of Closer is the use of the song The Blower's Daughter by Damien Rice as the opening and closing theme. It's a haunting tune that significantly adds to the overall feeling of the picture.


Upon release of Mike Nichols' Carnal Knowledge back in 1971, film critic Pauline Kael noted "The characters are depersonalized from the start through the elimination of all the possibilities in their lives except sex drives - not only love and work and family and affection are eliminated, but even eroticism, even simple warmth..." But Kael could've easily been writing about Closer, which, similar to Carnal Knowledge, concerns men and women's attitudes toward love and sex, but is just as narrow-minded in its constricted vision and disillusion. In the past, a number of great films have explored the depths of spiritual melancholy and dehumanisation to excellent effect (A Clockwork Orange, anyone?). Such films may not provide a particularly pleasurable viewing experience, but they trigger thought and reflection because the filmmakers situate the inhumanity within a humanistic framework. They have context, in other words.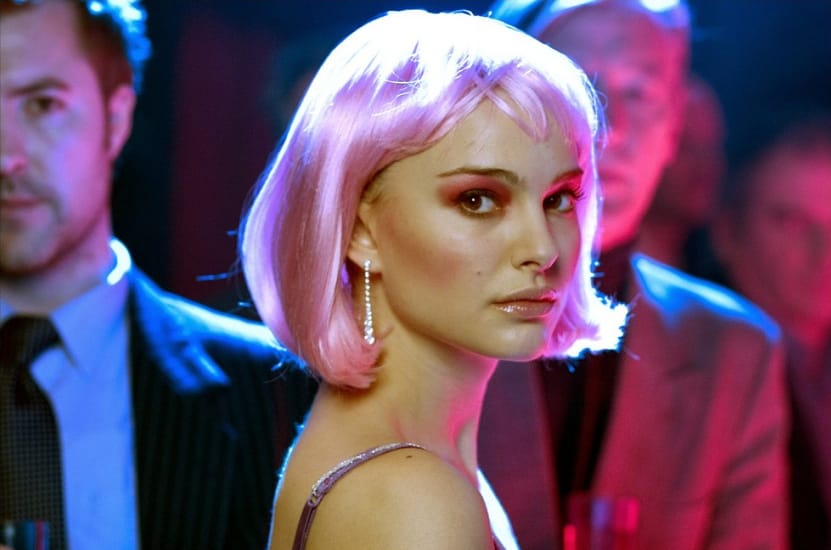 Closer, on the other hand, lacks context. More importantly, it lacks soul and emotion. Dramas of this ilk usually zero in on both the passionate high points in relationships and the adulterous trysts, but Nichols' picture elects a radically different approach - the focus is almost exclusively on the low points in these relationships, and, in an even riskier gamble, these characters are generally shown after the fact discussing passion and love-making rather than engaging in it. Closer ultimately comes over as a straightforward string of scenes in which people betray each other, lie to each other, and screw each other over, but these acts are not justified past the fact the characters are short-sighted and arrogant. While Closer was intended to be a candid portrait of love in the modern world, closer inspection will reveal that there's no love in the film at all. Period. The filmmakers are so eager to shift to the next nihilistic instance of lovers mistreating one another that the film never halts to show why and how these individuals love each other, and what is being lost when they split. Connective tissue between the conflicts is entirely neglected, thus most of the film possesses the look and feel of cold verbal and emotional violence for the sake of it.


Closer takes place over a four-year duration, but the film constantly jumps ahead several months or years to skip to the next conflict. No helpful transitional scenes or "one year later" titles are thrown in to inform us of these shifts; relying on dialogue to convey the information instead. Suffice to say, the character betrayals were designed to be devastating moments of internal conflict and external anger, but there's just no context to shape these scenes. Instead of being emotionally involved, a viewer is left detached and can only distantly observe the never-ending self-destructiveness. The point is, Closer doesn't offer much back-story, and there are unforgivable gaps for which an audience is expected to fill everything in (what happened to the girlfriend Dan initially mentions?). The narrative is therefore as superficial as the four characters trudging through it.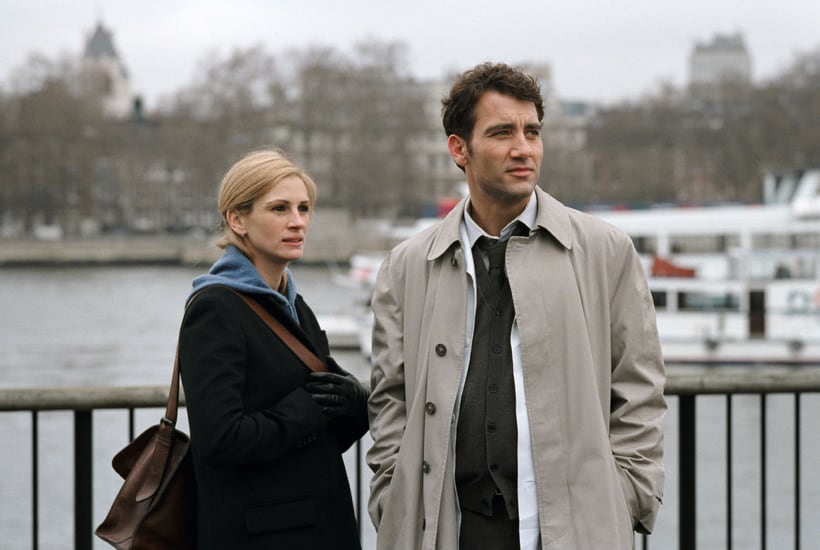 Thankfully, Nichols assembled an absolutely top-notch cast for Closer. This film launched Clive Owen from relative obscurity to elite status with good reason. Owen plays a rough, sexually motivated character who seems to be the only person in the film capable of cutting to the heart of the bullshit swirling around him. The ferocity with which the actor delivers his lines, and the restless energy he imparts to his role, is electrifying. Closer also serves as a reminder that, when freed from the black hole of acting talent that is George Lucas, Natalie Portman is a fine young actress. For Portman (who plays a stripper...thus fulfilling the fantasies of several sad Star Wars fans), this was her first truly adult role, and she pulls it off with aplomb.
It would be unfair to describe either Jude Law's or Julia Roberts' performances as lesser, but these two high-profile actors are just not on the same level as their co-stars. Law is highly convincing and Roberts subdues her movie star sheen to create an indelible portrait of an unlikable woman, but neither captures the attention of the camera with the sheer intensity of Owen or Portman.


Normally in a movie such as Closer, a lover confessing to their partner about an affair would be an emotionally riveting moment that changes the trajectory of the narrative. But in Nichols' movie, this happens so many times without suitable motivation that it becomes hard to care by the fourth or fifth confession. As a narrative experiment, Closer is praiseworthy. But as a movie about passion, it's mono-emotional and surprisingly cold.

5.6/10