A young man with a passion and natural tendency to cars,boring life,the dark night job,a pretty neighbor,a rival,a 'last trick and a dirty job that goes very, very wrong.
That's the story of Drive.Simply and nothing special.We see it a thousand times in cinema.But we doesn't see it with this way.From the first hypnotic synth notes,the shamelessly 80s opening gredits and an initial scene that introduces us without many words, but with speeds that are breathtaking, the unnamed protagonist-Driver,we understand that this is a film primarily aesthetic . Artfully filmed and with fetishistic devotion to details,the film of Refn is a film that proves that love from a director to the film and his dedication to aesthetic may be flooded images with emotion,even when the story is not something special.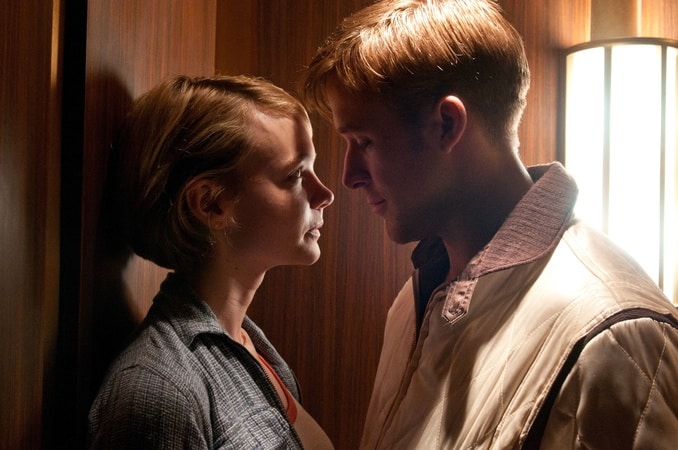 Another great part of the movie is the supporting characters.The sweet neighbor Irene (Carey Mulligan) with the shy gaze tells everything they don't dare to confuse the two platonic lovers.The ingenious Shannon (Bryan Cranston),boss and mentor of Driver,hiding his dissapointment for the past and the admiration for the Driver in ambiguous smiles.The gangster Nino (Ron Perlman) a scary man but ultimately inadequate for the dirty work.The husband,Standard,who just rellease from the prison and is scared about the last job.And the unscrupulus Bernie (Albert Brooks) who must clean with his 'dirty hands' the bloody carnage.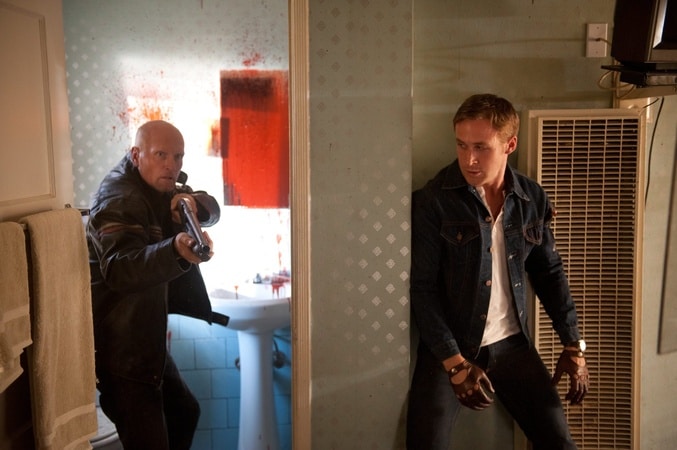 But the real protagonist is one.And like Clint Eastwood in Sergio Leone movies has no name.Is the Driver a guy with unknown past,and a present who is restricted to silence.A lonely character but you feel only with his gaze that he knows much.That he has live very much things,and he has choose to live anonumus,drives the other's lifes.With no name,drives cars as a stunt in movies,drives in races for someone else,is a part of robberies in nights.And for him what left?Only the toothpick and the scorpio jacket and the car who drives very fast.As can you imagine for my words Ryan Gosling is amazing.He plays with silence and gaze and he don't play the bad guy,is the bad guy.Reminds a lot classic characters of the cinema,gives maybe his best performance.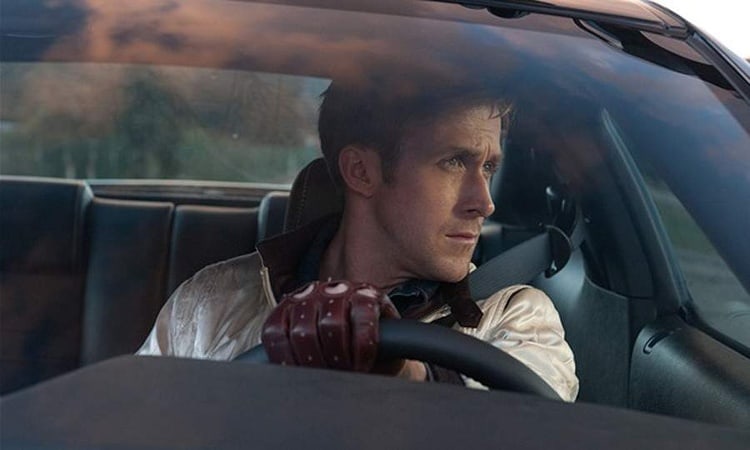 Maybe the best movie of the year?Propably.But definitelly a movie proving that to make a film you need love and passion.
9/10