''Life isn't like in the movies. Life... is much harder.''

A filmmaker recalls his childhood, when he fell in love with the movies at his village's theater and formed a deep friendship with the theater's projectionist.
Salvatore Cascio
: Salvatore 'Toto' Di Vita - Child
Cinema Paradiso
is one of those films you hear made in some kind of reference too many times and ponder, yes, I must watch that one someday.
Unfortunately that day kept passing me, but I now believe this was meant to be, for when I did finally catch, it was a very different film than everybody had been going on about.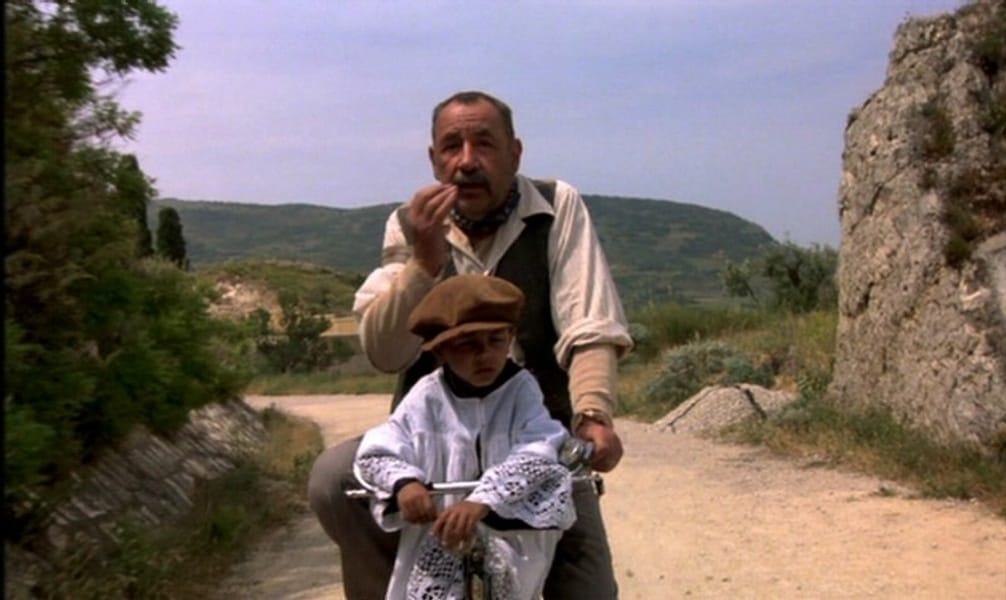 The most enjoyable moments to me were the scenes with the child Salvatore (real name in fact Salvatore), or Toto as he is known in the village. A little acting marvel, his face truly lights up brighter than the cinema screen with which he is enraptured, and his scenes with Philippe Noiret as projectionist Alfredo are touching and magical without being overly sentimental (Spielberg could learn a lesson here). I could also have easily believed he would grow up to be the older Salvatore (French actor Jacques Perrin) who returns to the village. The adolescent Salvatore (Marco Leonardi) however bears no resemblance to these two whatsoever and, if I have a complaint, this is it, and so my disbelief was unsuspended for a while.
This notwithstanding,
Cinema Paradiso
is beautifully framed, lensed, and is enhanced immeasurably by an exquisite score by the Morricones which has become a favourite soundtrack for collectors. As with many of Morricone's scores it was composed based simply on the script and before any filming took place, so that the actors could perform and react to the music and tempos being played in the background of their scenes, a la theatre. According to Tornatore 'Some of the themes that are now in the film were composed right in front of me during those first few days. His music was an inspiration to everyone, whilst Morricone himself states 'The music was born of my collaboration with Giuseppe. It reflects how I was inspired by the story of a boy, in love with a beautiful woman and coming of age in a small town in Sicily. After reading the script I attempted to write music that would aid the film in its slow transformation from comedic and ironic to heavily dramatic'.
He succeeded beautifully.
The movie
Nuovo Cinema Paradiso
moved me greatly and the feelings are so strong that I can't even describe it. As they say, beauty in terms of human words can only go so far before it becomes meaningless.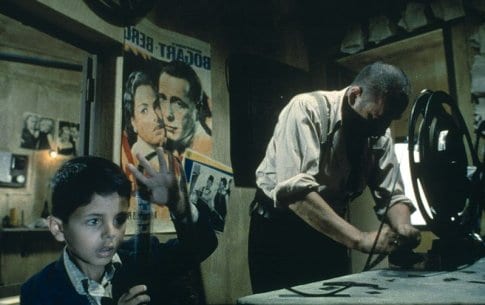 It is a film about film, a story about love and friendship and everything that a living human being can feel. A lovely and smart child ,living with a desperate mother waiting for her beloved husband at war,grew up with movies and finally became a famous director.
He once loved a beautiful woman and the woman loved him too. However,as we all know, love is fragile. Love immediately comes to an end the moment it meets with marriage.
So,is there a way that makes love eternal,always smiling at you when you open your eyes in the morning? I had guessed the beginning but I didn't get the
fine
.That's why it's such a film of greatness and a masterful work.
A Moving Masterful Piece of film that is
Cinema Paradiso
.
10/10